Camille Mica has been on an interesting journey since finishing her Master's in Psychology at Meridian, as Covid hit shortly after she graduated. Throughout this period of widespread changes, she held an internship at a community counseling center in Los Angeles and worked for a nonprofit with survivors of human trafficking. Those she worked with were severely impacted, and the nature of their work rapidly changed.
In 2020, she moved into a private practice since her master's degree allowed her to become a psychological assistant in California. Alongside her clinical work, she was also leading both individuals and groups using expressive arts, bringing in the soul, imagination, and contemplative practice into therapy.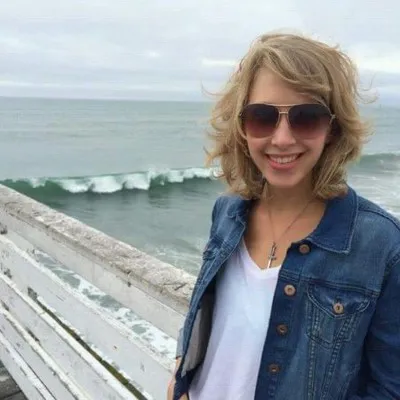 In her work with the nonprofit she developed partnerships in a different area of the country to extend their services. She performed a lot of relational work including accompaniment with survivors, but also advocacy and connecting with community resources.
Then, in 2022, she re-located to Texas and began working in another private practice.
Camille has become registered and licensed in both California as a psychological assistant and then in Texas as a LPC associate. She felt prepared for her interviews, for the whole process, and for engaging case material in a complex way.
Since Camille had the freedom to explore during her psychology degree program enrollment at Meridian, she carries this exploration into her work as well.
"The way that I see and engage with different circumstances or even different states is so different than maybe I would have before. Something that I've noticed has come really naturally [in clinical work] is bringing a lot of imagination to the situation to be able to, both in how we're perceiving and responding to the given situation and finding deeper meaning, but also possibility that's within that."
Another main theme that has been coming up for Camille is "seeing things a little more poetically." When exploring something with a client, she asks, "How might we bring some imagination in and look at some of the threads that are here? And how might we kind of weave those threads together, in a way that could bring a little bit more possibility and openness and creativity to the situation?" Camille shared that Meridian instilled in her this idea of looking deeper to uncover that which might be hidden, whether in times of suffering or ambiguity. "Really being aware of how I'm affected and letting that become transformed into responsiveness with the person I'm with or the situation was so huge in clinical work."
Camille described how helpful this approach has been in supporting those who walk through the door "not knowing,", and how it applies to working in the nonprofit world with social services, developing partnerships, and beyond.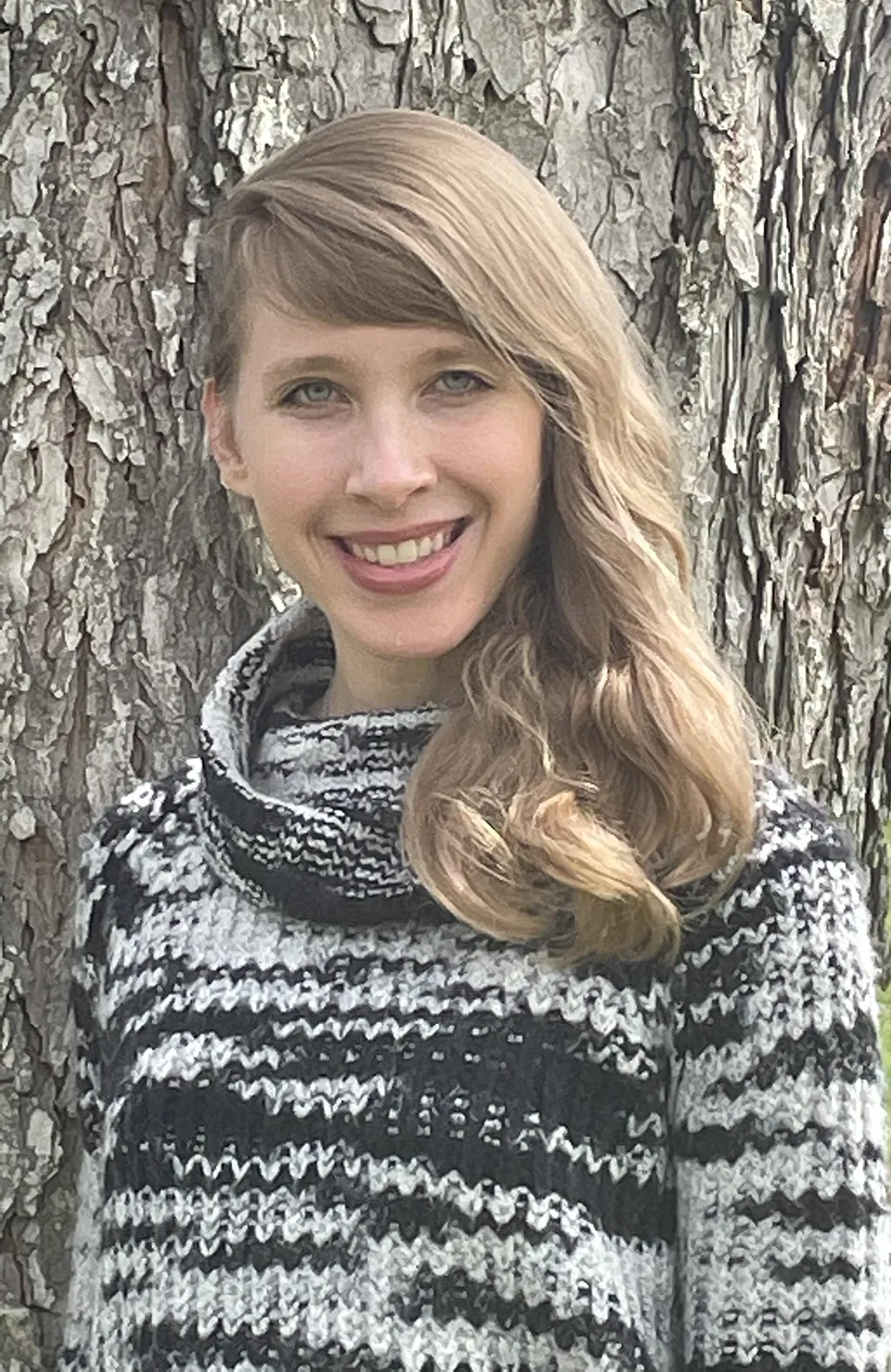 It is about "the capacity to explore the different things that are involved and to be able to engage complexity without foreclosing that too quickly, without trying to find that immediate quick way of getting rid of the tension or the not knowing."
In her work with human trafficking survivors, she often has no idea what is going to come up. While there are deeply distressing situations with no obvious answers, she has noticed that she can go into that space of "not knowing" to be as present as she can, listen, and welcome that otherness. As she notices her own anxiety about not knowing what to do, but waits in that space just long enough to let something emerge, she realizes that it is more about something coming through than it is so much about her accomplishing something or making something happen.
"It's profound the connection that can happen. It's really beautiful, like a form of humility." Camille sees opportunities for connection where others may see gaps. Bridges can form between cultures, ages, life experiences, backgrounds, and differences.
"There have been beautiful bridges that have been built. And that creates so much hope for what's possible."
Something Camille has been curious about lately is the larger implications of what happens collectively and how we engage with the otherness within us. She is interested in the places where we don't connect within ourselves, and how that translates into how we engage the world. "When we look at things like collective trauma or peacemaking, or whatever it might be, a lot of those dynamics play out in our hearts and in our interpersonal relationships. This has been an area of curiosity and a call for me."
Looking ahead, Camille thinks she would enjoy teaching because she finds that facilitation and creating space for learning and sharing knowledge are important. Although she has already been using her writing and creative expression in many ways in her work, she plans to do more writing, and in a more formal capacity.
Having a particular interest in poetics, Camille is curious about where bringing in poetics might lead. Her poetry has been a way of "really deepening into these tiny moments, and kind of widening them out." The image that comes to her is: "these tiny moments of experience, and then if we slip through those cracks, those moments really widen and there's so much greater possibility within those moments. Poetry is one way of allowing me to explore that and to step into those spaces."
She likens depth-oriented therapy to poetry, or literary studies, where we can gaze at something and look at the threads that might be there, or the deeper themes that are emerging. When a client uses an image or a metaphor, such as 'being a part of this dance that you've been doing for way too long,' Camille will take those embodiments and ask, "so, what is this dance like?" and then exploring that deeper.
"The engagement itself is almost like we're talking a different language, like we're talking in poetry."
Something that Camille appreciated about her time at Meridian was the emphasis on the soul, on the passionate intensity of the soul, and how this beautiful part of being human is so transformative in the world.
So, she encourages others: "Let the soul dance and play and open and experience…Find those places in your heart and your soul and your mind where there's a little bit of constriction, or where maybe there's been some closing up and, see what it's like to gently open those places and let yourself be affected."