Online Info Session Sign Up
There are no upcoming sessions with space available. Check back soon!
Concentration Description
The Integral Psychology concentration emphasizes coursework aligned with professional practice in contexts such as psychotherapy, coaching, depth consultation in organizations, career counseling, and teaching.
Topics of great significance to psychological inquiry and human flourishing such as trauma, gender,  health, conflict, addictions, intimacy, and psychotherapy can be viewed through many psychological perspectives or orientations enabling whole-person and whole-system understanding.
Integral Psychology as a meta-orientation gathers diverse orientations to psychology and enables diverse ways of enacting distinct Integral psychologies. The Meridian concentration on Integral Psychology especially draws on the work of Jean Gebser, Sri Aurobindo, Carl Jung, Ken Wilber, Jean Houston, and A.H. Almaas.
Integral practitioners working in diverse domains and contexts — for example, organizational development or psychotherapy — are informed and guided by a practical understanding of integral psychology.
Practices, methods, ideas, and topics engaged within this concentration's courses, by way of example, include: meta-theory, spiritual and mystical experience, states and stages of consciousness, post and meta-modernism, subtle capacities, contemplative practices, affective neuroscience, and relational & emotional development.
Integral Practitioner Convergence 2021
Evolving Integral Practice in a Time of Cascading Crises
Integral practitioners from around the world converged on April 16 - 18, 2021 to learn from each other about the capabilities, methods, models and practices that they are innovating in the context of their professional engagements.
"No matter how bad our crises, our responses will decide both their consequences and our destiny. If that's so, and it is, it raises one of the great questions of our time and of all time: How can we contribute most effectively to help mitigate or heal these crises?

As integral practitioners, this question becomes: How can we use our integral skills to contribute most effectively? Of course, beneath this lies another question: How do we discover our most effective contributions?"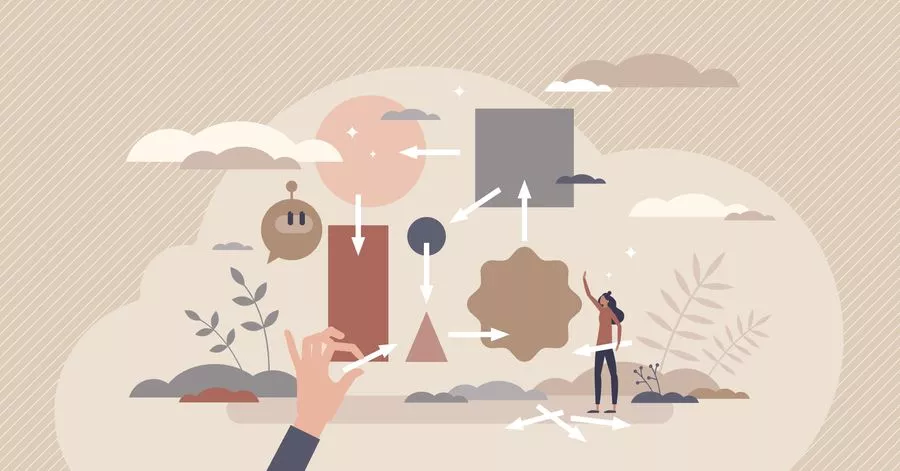 Selected Concentration Courses
Meridian courses aligned with this concentration include:
Integral Practitioner Perspectives
Integral Development
Integral Practitioner Lab
The Shadow and Development
An Integral Approach to Evil
History of Integral Psychology
Human Development and Cultural Evolution
Developmental Assessment
Contemplative Neuroscience
Relational Fields and Development
Post-Conceptual Identity Development
"You could say paradigms are harder to change than anything else about a system…. But there's nothing physical or expensive or even slow in the process of paradigm change. In a single individual it can happen in a millisecond. All it takes is a click in the mind, a falling of scales from eyes, a new way of seeing."
Academic Structure
Meridian's academic structure gives students the flexibility to navigate the University's curricular architecture in ways that match their passions, professional goals, and other life commitments.
The structure is designed to serve a diverse student body, who live around the globe, have varied cultural and clinical visions for their careers, and are at different stages in their professional journey.
Students enroll in a degree program, can elect a concentration, and register for one or multiple courses each quarter. In addition to core courses for the specific degree program and anchor courses that represent the Transformative Learning intent of Meridian's curriculum, students select elective courses that align with their Meridian concentration, background, and career path.
"The outcome of the world, the gates of the future, the entry into the super-human, these are not thrown open to a few of the privileged nor to one chosen people to the exclusion of all others. They will open to an advance of all together, in a direction in which all together can join and find completion in a spiritual renovation of the earth."

—TEILHARD DE CHARDIN
Learning Formats
Hybrid Format
Meridian's hybrid learning format combines online courses with onsite weeklong residential intensives. The hybrid learning format is designed to enable students to pursue their graduate education at a flexible pace, combining asynchronous coursework via the University's custom social learning platform, Pivot, live course video calls with faculty, synchronous student community engagement, and one-week residential intensives. By combining innovative online education methodologies with rich video calls and deep residential connections, the hybrid format enables students to contribute locally and perceive globally.
Each quarter, students take one or multiple seven-week online courses. This schedule provides students with time between quarters to rest, engage, and prepare. Additionally, students attend at least two weeklong onsite residential intensives per academic year. Intensives run Monday through Friday throughout the year, with residential intensives taking place at Meridian's Bay Area Center and other globally distributed locations.
Online Format
In Meridian's online learning format, students can complete 100% of their coursework degree requirements online. Virtual intensives are also available for students who choose not to travel to residential intensives. Students can select intensive dates, locations, and formats based on their personal circumstances and professional aspirations.
Accreditation and Financial Aid
Meridian University is a degree-granting higher education institution accredited by the Senior Commission of the Western Association of Schools and Colleges (WASC). As an accreditor, WASC is recognized by the U.S. Department of Education. WASC is also an accreditor of the University of California, Berkeley, UCLA, and Stanford University.
Meridian is approved by the U.S. Department of Education for participation in the Federal Student Aid programs as well as by the U.S. Department of Veteran's Affairs for the training of veterans and other eligible persons.
The University is approved by the U.S. Department of Homeland Security to provide form I-20 to eligible international students, enabling travel to and stay in the United States.
Meridian offers institutional financial aid to qualified international students.