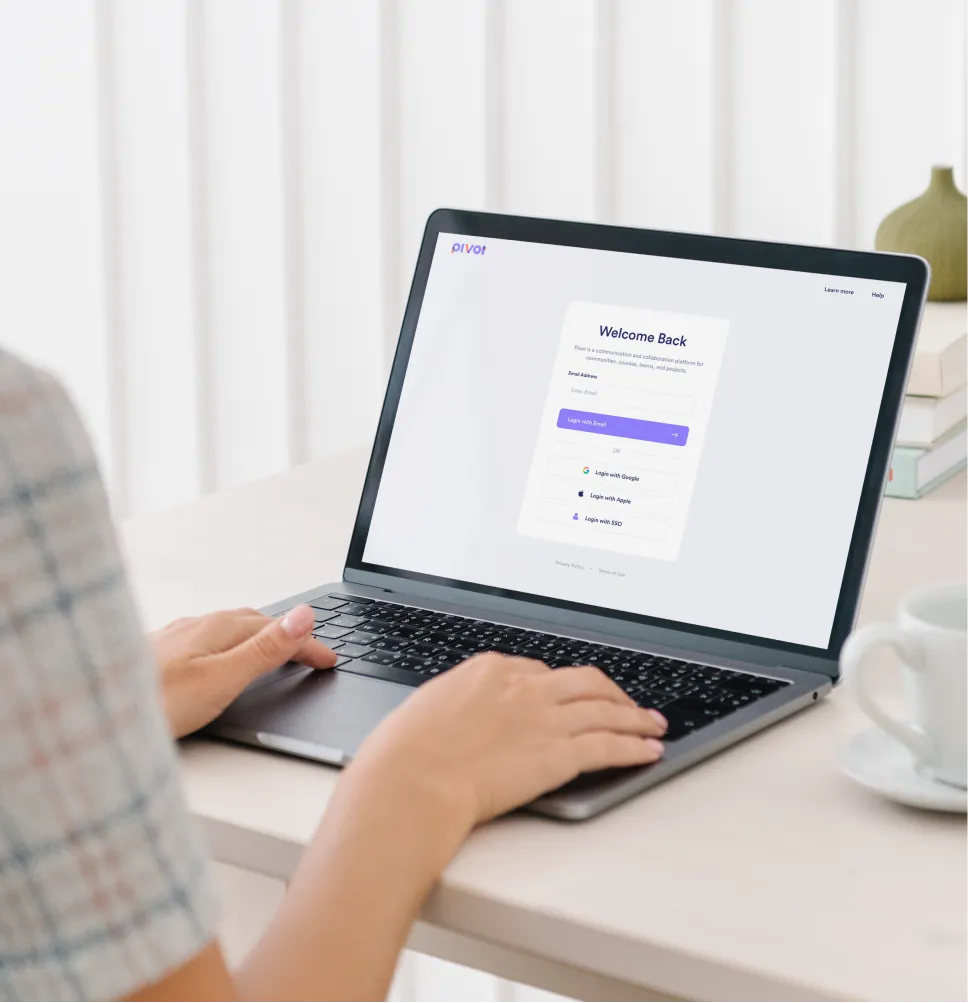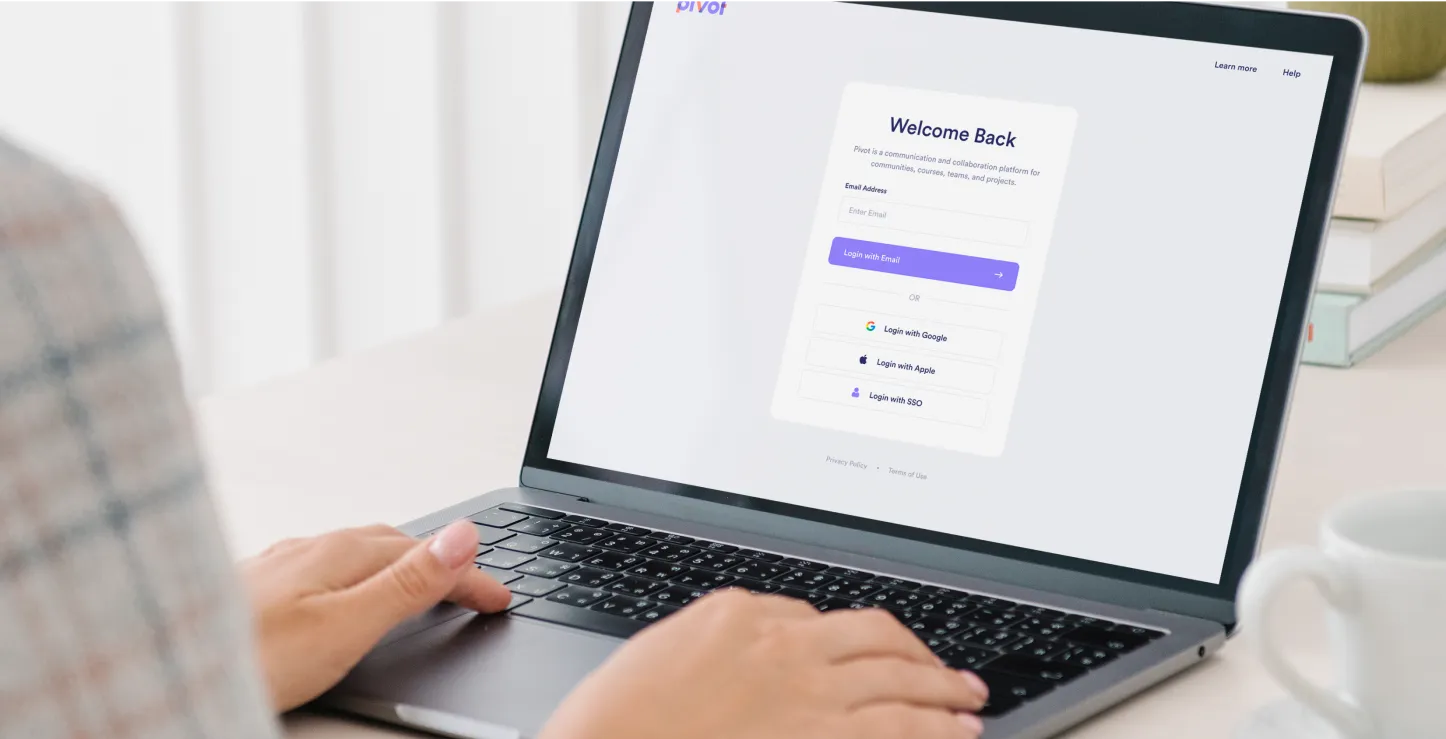 Meridian's Pivot Learning Platform
All course learning formats involve engagement via Meridian's proprietary custom-designed online learning platform, Pivot. Additionally, students engage throughout their time as students at Meridian (and as alumni) via the Social app of the Pivot platform, which provides robust professional social networking functionality.
Social groups in Pivot provide students the structure to engage with others in their program and concentration, as well as faculty and alumni who have the expertise and professional acumen to guide students on their journey.
Students use the Pivot platform to both engage in course-specific learning activities as well as ongoing social sharing and networking.