Mardi has been on a wild ride since getting her master's degree from Meridian. While she is still at Meridian working on her doctoral dissertation, she launched into the world of therapy. After getting her master's, she began working full-time at the local community mental health clinic.
She had 15 years of coaching experience with breathwork, with a somatic and spiritual coaching approach, and used this experience to get hired.
When COVID hit and her work became telehealth, Mardi became one of the top three therapists in the whole clinic and over six counties. She was seeing many people and exceeded her client care hour KPIs. From diagnosis treatment to the most extreme cases, her experiences were very valuable and built a lot of confidence. She now feels well versed in everything.
While Mardi already had a lot of a lot of experience working with people, she really appreciated diving into personal experience at Meridian. It broadened the way she was looking at mental health issues to really look at different layers and come back to that felt sense.
It helped her realize that "All these symptoms, all these illnesses are all just part of humanity. It's just part of people. It's not like it's 'Somebody over there is sick.' It's like, 'Oh, this is out of alignment over here. Let's help get them back in alignment.' It's like moving the lens in and out. It's like having a more humanistic approach to psychology. It's like zooming in to help somebody but pulling out and seeing that part of the fabric of humanity."
Going through the Meridian experience helped Mardi "develop a higher capacity for relating to other human beings, no matter what their walk of life is." She feels that whatever culture they're coming from, she has a lot of cultural competence. Her relatability has been key in being able to maintain a very big client load of a really diverse population. Her previous clinic actually asked how Mardi got people coming back every week. She also had the lowest no-show rate in the Alta clinics, which she feels like says something about the training that she received and that the way she shows up with people is different.
"Because I care about my clients, I really feel like I have a much more refined capacity for caring and expressing that care where people feel not just cared about, but also held. And also continue." In the field, she refined those traits and skills. "It is a more depth approach. It's working on multiple layers. It's not just coping skills and sending people on their way. I work with a lot of PTSD, and really help them unpack layers. And I think that's part of the Meridian approach."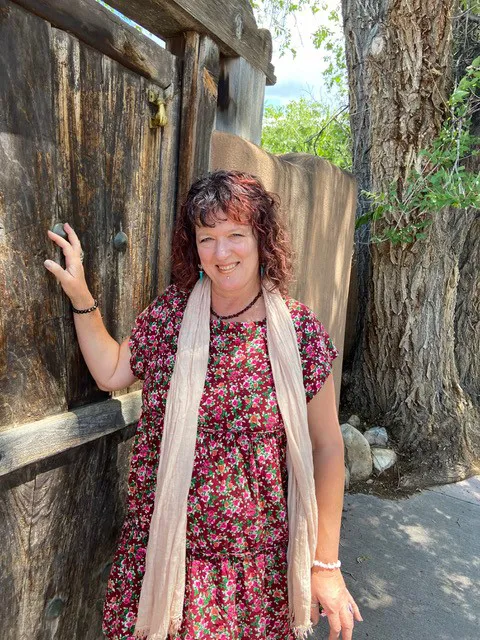 She has been motivated by challenging clients to continue to learn more, and in turn, the experienced knowledge and understanding she has gained has made an impact on her work with clients. She has been able to see some clients for years and develop those relationships, which she surprisingly really enjoys.
Mardi has received very positive feedback, where clients have found her humaneness and warmth accessible. Clients have told her that it is so rare for them to feel safe with somebody. Because her warm, human approach in relating to people is different than a typical authority figure, she has ended up with working with many schizophrenics, psychotics, Bipolar, and borderlines. She is able to tie in her work with people who are psychotic or schizophrenic with depth and looking at the imaginal and symbolic. By looking at and hearing symbols, she is able to look at what they're saying in a deeper way.
"It helped me work through interesting situations with people, because I was able to look at what symbolically was happening in their energy field inside them. Being able to decipher the symbols of wild stuff that they were saying helped me understand what was happening inside this person in a way that I was able to help them come round back into reality."
She was able to work with the metaphors, not just taking things literally or putting people in a box. While at Meridian, Mardi mentioned doing a lot of work around the transference and countertransference. She said she found it super helpful seeing other clinicians get fired up about something without necessarily knowing what it's hitting inside themselves, taking offense at somebody or something that was said.
"Meridian offers a lot around learning your own countertransference and transference so that you know that you're affected, how you're affected, and also how to take care of yourself. And that actually super helped me through these really difficult cases."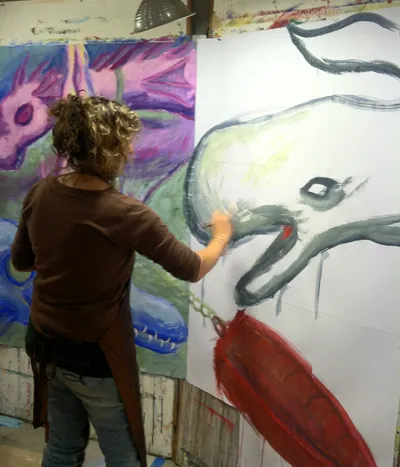 Mardi was also doing breathwork and training other people through a program. One of the things she noticed is that people who had a psychological background or were therapists or hypnotherapists were more able to integrate the work and actually use it. This led her to want to further train therapists in doing breathwork and bringing it into the therapy office.
Last October, Mardi started her own group practice and hired her old supervisor from the community mental health as a consultant.
Besides working towards LPC and Psychologist licensure, she hopes to keep growing her practice.
Writing is another one of Mardi's pursuits, and she recently published a chapter in a book written by therapists and doctors about their lived experience growing up in a bipolar family. The chapter Mardi submitted is actually little excerpts pulled out of a book she started in 2016. It is a snapshot of her personal story growing up in a family with a bipolar mother. She hopes to circle back and finish the book she started, which will be more encompassing in working through the complexity of having a mother that's mentally ill and very challenging, the journey of growing up with that, and then trying to find healing after estrangement. When reflecting on going into Psychology, she states:
When reflecting on going into Psychology, she states: "It's actually a pretty big field. And you sometimes get caught up in some misconception of perfection or that you have to have your life figured out in order to do it. And you don't- you just have to be a human being and be really aware of your own humaneness. We all have faults or flaws: be accountable for them. That, to me, is being really humble and open in relationship with people and helping people. Owning you're not an expert is one of the things I love about the approach. It's not about producing authority figures…If you've got a knack for some aspect of psychology, go for it and see where see where it leads. There's a lot of different things out there that you can do with this with this training."Mardi had thought about going to graduate school for 10 years before she actually went and says: "Don't wait 10 years. There are some things coming around again and again. If somebody is thinking about maybe doing it, my encouragement is do it."