Whether a new manager or senior executive, your personal and professional growth plan should include seeking new knowledge. This information can be long-held or cutting-edge. John C. Maxwell's research and road map for mastering the five levels of leadership can be considered both. Maxwell and his non-profit, The John Maxwell Company, have trained over five million people in over 180 countries. And his book, "How Successful People Lead," is a regular reference for most seasoned leaders.
Maxwell's prescribed roadmap provides a structure for enhancing leadership effectiveness. This effectiveness is mastered within five steps that deeply consider the insights and valuable principles that have helped successful people lead and raise their abilities to new heights. These include Andrew T. Cathy, CEO of Chick-fil-A, who has implemented similar strategies to lead and grow the largest chicken sandwich chain in the United States.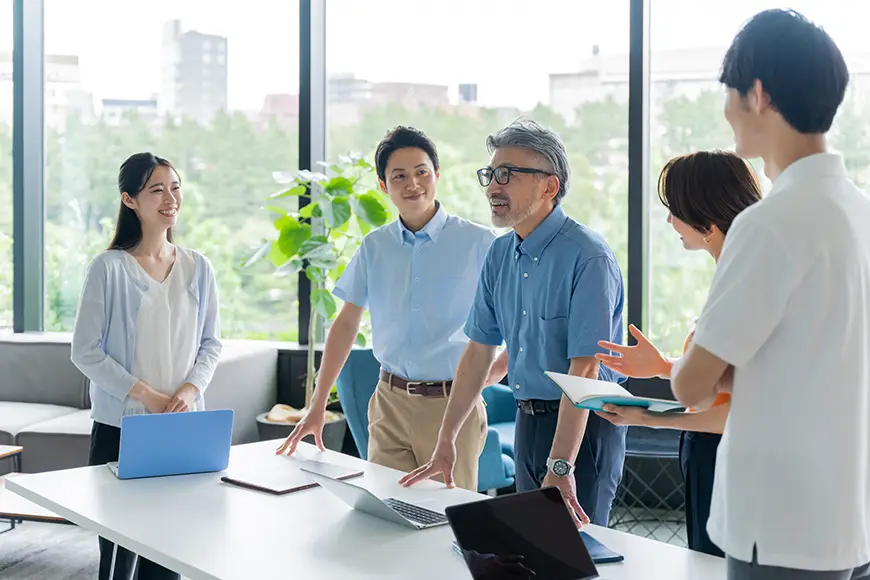 Level 1: Position
The first leadership level is the foundation upon which all others are built. Leaders rely on their titles or leadership positions to influence others at this stage. However, moving beyond this lowest level of leadership is essential to truly make an impact.
Level 2: Production
At the second level, leaders build relationships with their team members. By fostering trust and open communication, they create an environment where people feel valued and empowered.
Tim Sanders, former Chief Solutions Officer at Yahoo and author of "Today We Are Rich: Harnessing the Power of Total Confidence," explains that this level is critical for long-term leadership and business success.
Level 3: Production
The third level of leadership is all about achieving results. Leaders at this stage have demonstrated their ability to deliver on their promises and drive their team towards success.
Legendary NFL football coach and Pro Football Hall of Fame inductee Dick Vermeil understood this level well. He said, "A leader must define reality and set the course for their team." This means that, with the foundations of Levels 1 and 2, a leader can focus on performance and results.
Level 4: People (Development)
At the fourth level, good leaders focus on developing the skills and talents of their team members. An investment in people translates into a culture of continuous improvement and growth.
Dr. Michael Useem, Ph.D., is the William and Jaclyn Egan Professor Emeritus of Management at Wharton School, University of Pennsylvania. He is also the Faculty Director at the Center for Leadership and Change Management and the McNulty Leadership School at Wharton. His books include "The Go Point" and "The Leadership Moment," which holds the belief that "leaders who invest in their people create a lasting legacy of success."
Level 5: Pinnacle
The fifth and final leadership level is the pinnacle, where leaders have achieved influence and respect that transcends their organization. At this stage, leaders have a lasting impact on the lives of those they lead and serve as role models for future generations. As John C. Maxwell states, "The true measure of a leader is not just what they accomplish, but what they inspire others to achieve."
How successful people lead key points?
John C. Maxwell's book, "How Successful People Lead," describes five leadership levels that build upon each other. The first level is Position, where leaders use their position or title to influence others. The second is Permission, which sees leaders building relationships with their team members. The third level is Production, when leadership evolves into performance and results. People Development is the fourth level that focuses on continuous improvement and growth. The fifth and final level is the Pinnacle, where leaders make their mark, secure a legacy, and inspire future generations.
How successful people lead level 4?
Level four of John C. Maxwell's five-stage leadership roadmap sees leaders investing in their team members' long-term continuous improvement and growth. The level stresses that those who invest in their people create legacies of success.
Conclusion
By understanding and applying these five levels of leadership, you can raise your effectiveness and become the leader you were meant to be. As you progress through the levels, remember the advice of Cathy, Vermeil, Useem, and Maxwell. By journaling your application at each level, you can set positive action reminders and find and build consistent trends within your leadership style. With great care, you could be one of the world's next Pinnacle leaders.
Meridian University develops leaders consistent with John C. Maxwell's leadership levels' intent. The MBA in Creative Enterprise focuses on whole-person and whole-system competencies, allowing students to grow personally, professionally, and strategically.
Meridian University's Admissions Advisors can answer your questions regarding the MBA or its other programs. If you are ready for a new challenge, apply online today!
References: