You've earned your bachelor's degree in Psychology; now what?
Depending on your career goals and academic interests, you may choose to pursue a master's in Psychology, a PsyD, or a PhD in Psychology.
A PhD, which is a Doctor of Philosophy degree, may be earned in any number of fields wherein the doctorate program is research focused. A PhD in Psychology, therefore, is a doctorate degree for those interested in psychology research, academia, professorship, and authorship.  This degree is the highest level graduate degree in the field of psychology, and as a result trains students for a wide range of professional opportunities that represent a broad spectrum of research and practice areas.
Alternatively, a PsyD program is a good fit for individuals who are interested in research but are more practice-driven.  A PsyD in Psychology, like a PhD, is a doctorate degree, but was introduced within higher education much more recently and is not offered as widely as the PhD.  Students who desire to work with patients directly, are curious about techniques, and enjoy putting educational theory into practice may benefit from a PsyD in Psychology.
If a doctorate is not of interest, a master's in psychology will prepare matriculants for a career in behavioral health and counseling, with a lower degree of training in analytical skills and a higher emphasis on career skills.
Of the three graduate degrees we've outlined, the PhD in Psychology is considered the most prestigious degree in the field due to its long history and the broad, rigorous training required for completion.
Will a PhD in Psychology help me achieve my career goals?
If a PhD candidate is primarily interested in a career as a professional counselor, therapist, or educator, it is theoretically not necessary to pursue a degree higher than a master's in counseling, therapy, social work, etc. to achieve this objective. A master's degree can be used to enter a variety of professions without a PhD. However, several professions in the field of psychology require a PhD or will be made more easily attainable with the higher level of education awarded by a PhD. This is why it is important to carefully consider all options and get clarity around your goals as a psychologist or otherwise.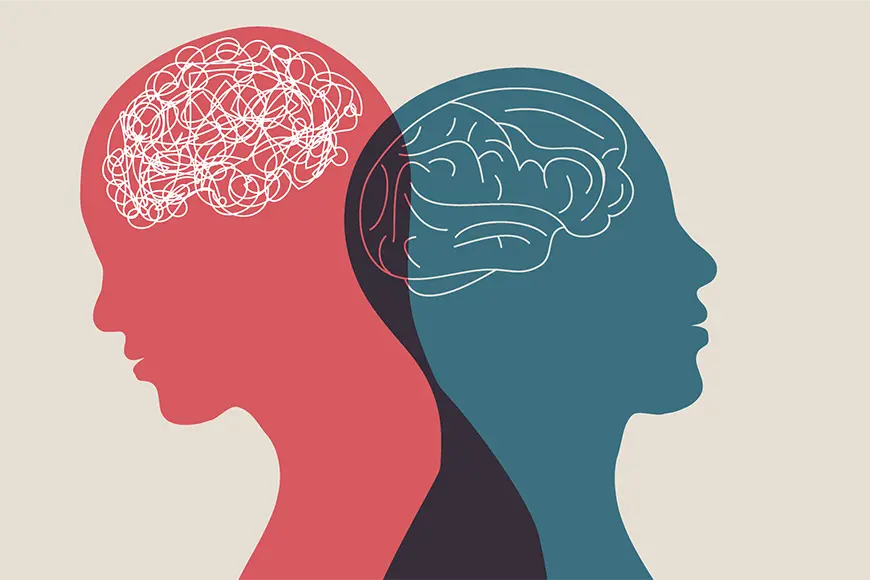 How do I earn a PhD in Psychology?
All universities require a bachelor's degree to be accepted into a PhD program in Psychology, and will occasionally require a master's degree as well, but the criteria vary depending on the structure of the institution's programs. As an alternative, some universities offer a combined degree that merges the master's and doctoral psychology programs. In this case, the matriculant begins the program with a bachelor's degree and earns both a master's and a doctorate degree by the time they complete it.
The most important part of PhD program enrollment is the chosen concentration or area of research.  When applying, you will want to be sure your selected university offers programs in alignment with this area of interest.  Not only will your coursework focus on this topic, but this will likely be the subject of your dissertation.
The learning methods used by universities for their PhD programs are unique and depend on the institution. The majority of PhD programs in Psychology require the equivalent of 72 semester units for completion, and many of them can be finished in five years. Even within a single university, the design of the individual program largely affects how long it takes to get a PhD.
To determine the length of time you can expect to spend pursuing your PhD in Psychology, you may wish to do some independent research on the following topics:
What type of academic calendar does the college use, and how many units are needed to earn a PhD in Psychology?
Is there a set minimum number of units that must be completed each quarter or semester to complete the program?
Is there a part-time option available or is the program only full-time?
Is there a deadline for program completion?
What kinds of classes will you take in a PhD program?
At the culmination of a PhD program, a dissertation is submitted for review and defended in front of a committee of experts.  If needed, dissertation research grants and award programs are available for those studying the field of psychology from sources such as the American Psychological Association (APA). Once approved, your manuscript may be published and you will have earned your doctoral status.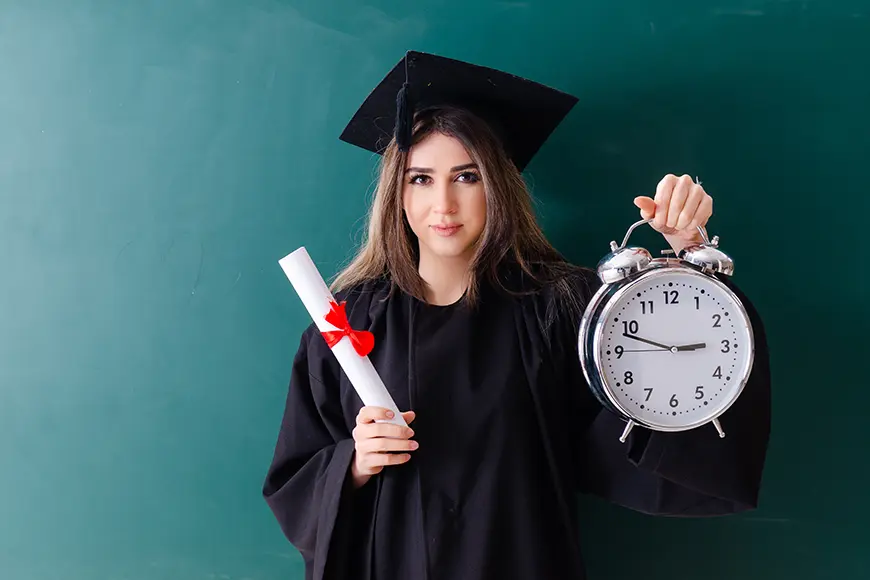 Do I need to obtain practical experience while working toward my degrees?
Meridian University recommends that graduate students majoring in psychology actively seek out and make the most of opportunities to participate in research and/or placements in various service settings during their time at university. Through this experience, students have the opportunity to determine whether this is a pursuit that they want to devote a significant portion of their lives to.
Additionally, if research is conducted with a faculty member or practical experience is obtained with a supervisor (or both), a powerful letter of recommendation may be provided by this research mentor, which is another significant benefit of practical experience.  PhD program applications will benefit from a recommendation letter written by someone who can speak to the student's work ethic, punctuality, and ability to effectively contribute to the ongoing research projects or other work being performed.
Experiences like these provided many opportunities for students majoring in psychology to gain valuable, hands-on experience outside of the classroom. These experiences can assist them in determining the kinds of things that interest them. This is essential information for students who will be looking for work immediately after graduation as well as students who will be applying to graduate schools after they have completed their undergraduate degrees. A student can write a compelling cover letter by describing what they did during their undergraduate career, what they learned about themself, and how these experiences influenced their career path.
Working in settings related to mental health can also help students who are interested in applying to graduate programs in psychology to figure out which populations (children and adolescents, adults, individuals with substance use disorders, individuals with post-traumatic stress disorder, and so on) or which settings (hospitals, clinics, schools, agencies, and so on) they might be interested in working with. For example, students may find that they are more interested in working with children and adolescents than adults. Examples of such experiences include working as a counselor at a camp, volunteering with a women's shelter, and a wide variety of other possibilities.
People Also Ask
Are people with a PhD called Dr?
An individual with a doctorate could refer to themselves as "doctor." However, it is important to note that having a PhD does not make the holder a medical doctor, and is not licensed to prescribe medication or medical treatments in most states within the US.
What does PhD stand for?
PhD stands for Doctor of Philosophy.
What areas of Psychology can I specialize in?
The field of Psychology is a growing professional space, with room for innovation in countless directions.  Here, we have provided some of the more common areas of specialization.
Abnormal Psychology
Behavioral Psychology
Biopsychology
Clinical Psychology
Cognitive Psychology
Comparative Psychology
Counseling Psychology
Cross-Cultural Psychology
Developmental Psychology
Educational Psychology
Experimental Psychology
Forensic Psychology
Health Psychology
Industrial-Organizational Psychology
Personality Psychology
School Psychology
Social Psychology
Sports Psychology
Is psychology the same thing as clinical psychology?
No. Psychology, containing the suffix "-logy," which means "to study," focuses on the study of mental behaviors and psychological functions.  Clinical psychology, wherein "clinical" is defined as "based on or characterized by observable and diagnosable symptoms," focuses on diagnosing and treating specific mental health conditions. Clinical psychology is not simply a practice in scientific theory; rather, it goes beyond that and includes work toward concrete developments within behavioral health, human behavior, and studies on the mind.  Earning a master's degree or doctorate degree in psychology awards the title of psychologist and allows the holder to practice clinical psychology.
What exactly is meant by the term "human behavior"?
Human behavior, in the context of psychology, refers to the fact that the ways in which humans interact run the gamut from physical to mental to emotional behavior. This concept encompasses all aspects of human interaction. In addition, different aspects of a person's life, such as their environment and their genes, can have an impact on their behavior.