Leadership is the driving force behind any successful organization. Leaders can motivate and inspire a team toward achieving a common goal. The success of a company relies on its ability to find great leaders.
In the quest to find great leaders, the transformational leadership style provides answers. This approach to leadership focuses on bringing people together through a shared vision, inspiring a team, and motivating a group toward achieving a common goal.
In this article, we will take a closer look at the impact of real-world examples of transformational leaders such as Steve Jobs, Nelson Mandela, and Richard Branson and how they revolutionized the industries they worked in. We will also cover the differences between transformational leadership and transactional leadership.
The power of transformative leadership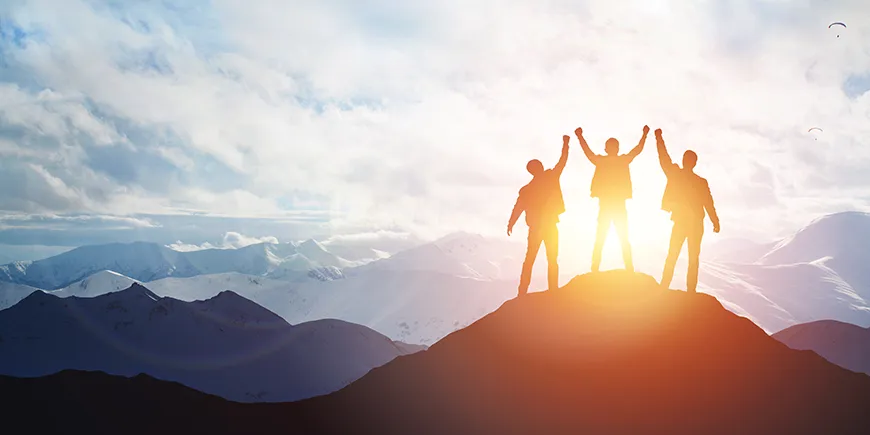 What is meant by transformational leadership?
The transformative leadership style is characterized by a strong connection between leaders and team members, with a particular focus on motivating and inspiring team members toward a shared vision.¹
This style of leadership emphasizes the importance of a leader's objectives and encourages a sense of drive and motivation. This leadership approach is especially useful in close supervisory relationships, providing a high level of support to their followers.
A transformational leader's characteristics
Transformational leaders are visionaries, relentless hard workers, and dreamers. They have the ability to empower their followers to strive for professional and personal growth. They create supportive work environments that promote creativity, innovation, and open-mindedness. These leaders set an example through their actions and demonstrate a strong sense of morality and integrity.
Transformative leaders are flexible, approachable, and open to their followers' feedback. They identify their followers' unique strengths and abilities, provide constructive feedback, and work with them toward achieving optimal performance.
Transformational leadership in action
Steve Jobs, the famous co-founder of Apple, is one of the most well-known examples of transformational leadership. His approach toward leadership was characterized by an ability to inspire and motivate his employees, which played a fundamental role in Apple's success. He imparted a clear vision to his employees in a manner that made them excited to work toward it.
This capacity to create an exciting vision of the future sparked innovation and creativity in his teams, leading to the creation of groundbreaking products, such as the iPod and iPhone.
Jobs' openness toward innovation came from his wide range of personal experiences, such as traveling to different countries. He critiqued the sheltered life that many in the computer industry led and encouraged people to engage in a broad range of experiences. He told Wired in an interview, "So they do not have enough dots to connect, and they end up with very linear solutions without a broad perspective on the problem. The broader one's understanding of the human experience, the better design we will have." Through transformative leadership, Jobs encouraged these broad perspectives.
Reed Hasting, another great transformative leader, is the co-founder and CEO of Netflix. Under his leadership, Netflix has undergone significant transformations, evolving from a simple DVD rental-by-mail service to one of the biggest streaming companies. Hastings promotes a positive company culture and has inspired and motivated his team members to work toward a shared vision. His transformative leadership has led to the success of Netflix, disrupting the traditional entertainment industry.
The unwavering determination of transformational leaders
Stewart Butterfield, the co-founder, and CEO of Slack, is an innovative entrepreneur who has revolutionized the way teams collaborate and communicate in the workplace. Butterfield's unwavering commitment to creating a seamless and user-friendly platform has been instrumental in Slack's rapid growth and success.
Butterfield's leadership style emphasizes a strong company culture, open communication, and empathy. He is known for being actively involved in the development process, listening to user feedback, and continuously improving the platform to better serve its customers. Under Butterfield's transformational leadership, Slack has become an essential tool for organizations worldwide, streamlining communication and enhancing productivity.
Nelson Mandela is also widely regarded as a transformational leader. He managed to inspire and motivate people to put an end to the apartheid system in South Africa. He was a long-standing member of the African National Congress (AND), leading a peaceful and non-violent resistance against the South African unfair treatment and discrimination against his own people.
He did all this despite knowing that his political actions would lead to legal repercussions and his imprisonment. He had an unwavering determination, and despite spending 27 years in prison, he never gave up on his beliefs and the pursuit of fairness.
His relentless leadership, coupled with his stance at the forefront of his efforts, ultimately led to the abolishment of the apartheid regime and the establishment of a democratic government in South Africa.
Mara Bara is the CEO of General Motors, and her leadership transformed the company's culture and business strategy. Under her leadership, GM has started to shift its focus from developing traditional gasoline-powered cars to producing electric and autonomous vehicles.  She also is a strong advocate for increasing diversity and inclusion within GM. Bara's efforts have helped to position GM as a leader in the future of the automotive industry.
Many of the biggest names and companies are considered to have been driven forward by transformative leaders who have shared their vision with their followers, inspired them, and worked alongside them to achieve seemingly impossible goals. These examples demonstrate the power of transformational leadership and its capacity to bring incredible results.
What are the 4 types of transformational leadership?
The power behind the real-life application of the transformative leadership examples relies on four fundamental principles:²
Idealized influence. The leader acts as a role model for their followers by following a strong set of moral principles and ethics. Nelson Mandela exemplified this by not giving up on his principles even after 27 years of imprisonment, inspiring countless people to follow him.
Inspirational motivation. The transformative leader creates a sense of purpose through a shared vision and inspires others to look past their personal interests. Many talented individuals joined Patagonia because they believed in Yvon Chouinard's vision of creating a sustainable and environmentally responsible outdoor apparel company. They were inspired by his commitment to social and environmental causes and his desire to make a difference in the world.
Intellectual stimulation. The most impactful leaders encourage their followers to be creative and innovative in their work. Jeff Bezos's leadership transformed Amazon from a small online bookstore to one of the world's largest and most successful e-commerce companies. He supported the development of the "Working Backwards" program to encourage creativity and innovation among the company's employees. This exercise asks employees to craft a hypothetical press release about a product they developed, which helps teams identify areas of improvement for a better, more customer-focused product and find inspiration for their creative ideas.
Individualized consideration. Transformational leaders provide guidance, mentorship, and coaching to their followers, helping them develop to their full potential. Satya Nadella, the CEO of Microsoft, is known for his focus on empowering employees and encouraging innovation. He is committed to creating a more inclusive culture within Microsoft and wrote a book called "Hit Refresh," which highlights the importance of empathy and emotional intelligence in the leadership of a successful company.
Transformational leadership is highly effective in many scenarios due to the effectiveness of these principles. However, other scenarios, such as military leadership, are better matched with a transactional leadership approach.
Transactional leadership
Transactional leadership is an approach focused on achieving specific goals through a system of rewards and punishments. It is characterized by a clear hierarchy, a set of rules, and efficient use of resources.
Transactional leaders are decisive and have the ability to effectively handle crisis situations that require the implementation of strict protocols. They generally make decisions independently, with minimal input from their team. Transactional leaders use a "management-by-exception" approach, where they only step in to help their followers or employees when there is a serious issue. Their focus is on maintaining stability and adherence to established procedures.
What is a good example of transactional leadership?
One well-known transactional leader is Henry Ford, the founder of Ford Motors Company. He had a strict managerial style and a clear vision for building vehicles. He refused to build cars for the wealthy and instead lowered the cost of vehicles.  This had wide-reaching societal impacts, such as the expansion of the middle class.
He focused on specific goals such as increasing the efficiency of car production, increasing sales and building a network of dealers across countries. He managed to achieve those goals by implementing the assembly line model for manufacturing Ford vehicles and structuring his employees around the eight-hour workday. Additionally, he encouraged the retention of his workers by rewarding their efforts with higher wages. His efforts led to his company's success and the creation of a solid network of 7,000 car dealers across the country.
Another impactful transactional leader was Ross Perot, the founder of Electric Data Systems (EDS). Perrot was known for his ability to manage resources effectively, reward the good work of his employees, and lead his various teams toward the achievement of his company-specific goals. Businesses generally contract with EDS to provide services such as network and computer systems operations, data analytics, data management, and application development. Under the leadership of Perot, the company became the leading provider of information technology services in the United States.
Leading to greatness: the importance of strong leadership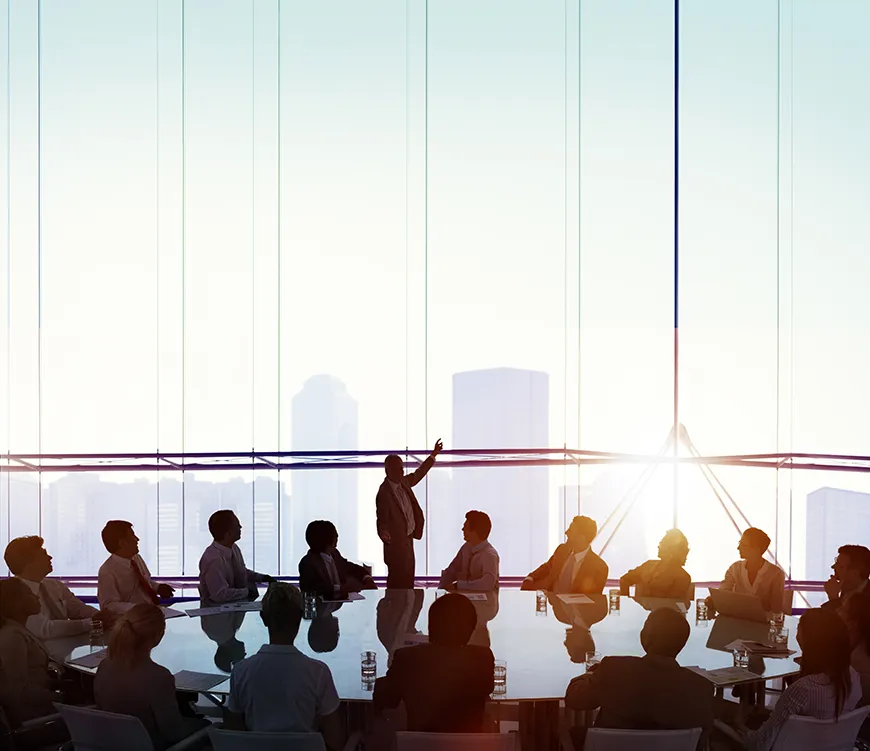 Organizations, societies, and individuals are continuously in search of great leaders.
Transformational leadership might be the answer to that search. Characterized by a strong connection between leaders and their followers, with an emphasis on motivating and inspiring team members toward the pursuit of a shared vision, this leadership style has helped many to achieve seemingly impossible goals.
In some contexts, the transactional leadership approach is a better choice. In those cases, a system based on rewards and punishments can bring the best results.
Both of these leadership styles can be effective depending on the context in which they are applied and can lead to optimal outcomes. If you want to learn more about these leadership approaches and how and when to use them, consider checking out our Integral Development and Leadership course or email an advisor.
References:
Aarons, G. A. (2006). Transformational and transactional leadership: Association with attitudes toward evidence-based practice. Psychiatric services, 57(8), 1162-1169.
2.Homrig, M. A. (2001). Transformational leadership. Retrieved December 5, 2008.
3.Udin, U., Dananjoyo, R., & Isalman, I. (2022). The Effect of Transactional Leadership on Innovative Work Behavior: Testing the Role of Knowledge Sharing and Work Engagement as Mediation Variables. Planning, 17(3), 727-736.
Aarons, G. A. (2006). Transformational and transactional leadership: Association with attitudes toward evidence-based practice. Psychiatric services, 57(8), 1162-1169.