Introduction
Spiritual psychology (which we call "transpersonal psychology" at Meridian University) is a discipline that focuses on the understanding of the human psyche and its relationship with the spiritual dimension. Spiritual psychologists believe in holistic approaches to healing, which includes the integration of mind, body and spirit into one's daily life. From past experiences, we understand that our thoughts, emotions and beliefs can impact our physical health by influencing it on a cellular level.
The term "spiritual" in this practice refers to that which transcends ordinary consciousness, including our personal identity, our sense of self-worth and dignity, our capacity for empathy or compassion, our ability to love unconditionally, and finally our power as human beings—wisdom derived from knowledge gained through the human experience rather than facts drawn from school books or Google.
According to the American Psychological Association, transpersonal or spiritual psychology is defined as "An area of humanistic psychology that focuses on the exploration of the nature, varieties, causes, and effects of 'higher' states of consciousness and transcendental experiences. Transpersonal refers to the concern with ends that transcend personal identity and individual, immediate desires." This form of counseling builds on the traditional methods and theories of psychology while addressing our eternal yearning for meaning, purpose and connection through spirituality.
From past experiences we understand that our thoughts, emotions and beliefs can impact our physical health by influencing it on a cellular level.
Spiritual Psychology Combines Spirituality with Psychology
Spiritual psychology is a psychotherapy approach that integrates the teachings of the world's religions and traditions to address human suffering, build resilience and develop our humanity. The transpersonal approach to psychology is based on a non-dualistic philosophy of reality which acknowledges that we are all part of an interconnected system.This offers an alternative view of mental health in contrast to conventional psychology or psychiatry, which often focuson an individual's own biology, symptoms or treatment options.
The shifted focus from the physical to the spiritual recognizes ancient teachings and perspectives which hold value beyond traditional Western psychotherapy.This seeks to bridge the gap between psychology and spirituality by combining ancient spiritual teachings with modern psychotherapeutic practices to address human suffering.
The lens through which spiritual psychology views mental health issues considers religious teachings, rituals and spiritual practices to address human suffering. In this sense, it can be thought of as a secularized form of religious counseling or pastoral care.
Spiritual psychology offers an alternative view of mental health in contrast to conventional psychology or psychiatry which often focus solely on an individual's own biology, symptoms or treatment options.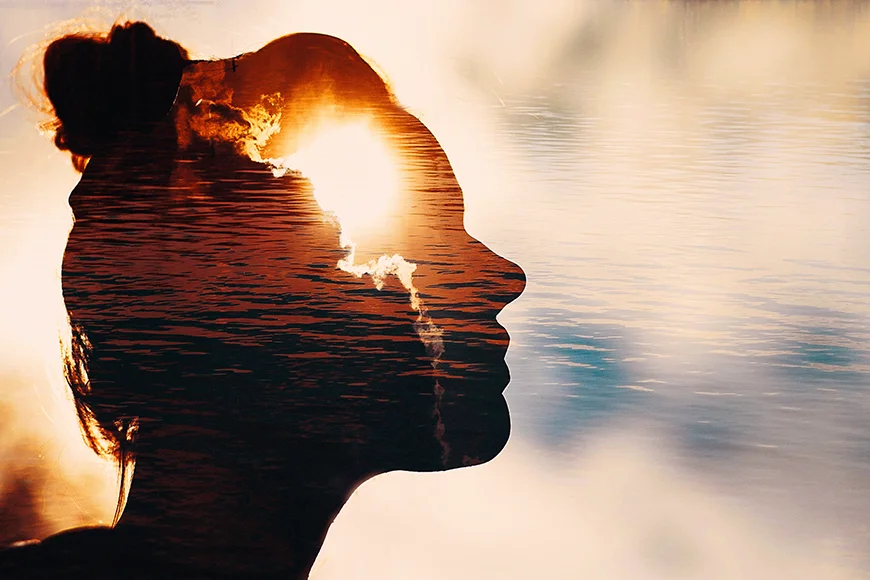 Mental health's relationship with faith and purpose directs opportunities for providing care
Spiritual psychology is a form of counseling that looks for the spiritual dimensions in mental health issues. This is a way of understanding human suffering from the perspective of transcendent truths. These are eternal principles that guide us along a healing path of self-discovery.
By learning to live in harmony with these principles, we can begin to heal our own wounds and those around us—creating more compassion for ourselves and for others.
What Spiritual Psychologists Do
Spiritual psychologists are psychologists who bring spirituality into their research or clinical practice. They may conduct psychotherapy either as private practitioners or as employees of organizations with individuals or group settings. They may also be involved in research related to spirituality, such as how religious beliefs affect mental health or how prayer affects positive outcomes in patients with cancer.
These psychologists may also work with people who experience anxiety, depression, addiction, or other mental health issues. They may also work with people who are looking for ways to improve their relationships with others.
Spiritual psychologists are interested in the spiritual components of a person's life, including beliefs, faiths and practices that are important to the client. Practitioners of spiritual psychology  may also be interested in how a person's religious or spiritual beliefs affect their relationships and worldviews. They may use psychological principles to help clients explore their spiritual beliefs, connect with their emotions, and improve their physical and mental wellbeing..
Those interested in spiritual psychology may also explore how religion can be used to help people cope with stress or trauma. Spiritual psychologists may work with patients who have experienced abuse or violence as children, for example, helping them learn how to heal from those experiences.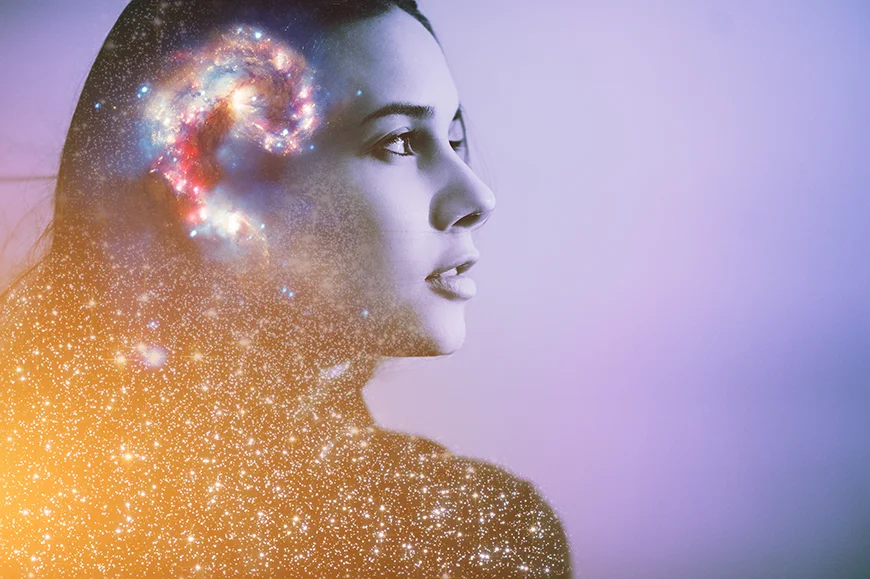 Other Approaches
Spiritual psychology is a branch of psychology that focuses on the study of human spirituality and how it relates to mental health. Several approaches to psychology consider the role of transcendent experiences in growth and healing.
Other approaches include:
transpersonal psychology which focuses on spiritual development and other transcendent experiences.
existential psychology which focuses on the individual's search for meaning.
humanistic psychology which emphasizes an individual's potential for self-actualization.
MtMany definitions of spirituality focus on a belief in some kind of higher power or force that can help people find meaning in life despite their suffering or confusion. Other definitions focus on the deep understanding and connection one has with the world around them. The forms of psychology which draw on religious beliefs or practices and transcendent experiences try to  understand behavior, mental health, and opportunities for healing from an alternative perspective.
Conclusion
The nature of the human psyche is complex. Spiritual psychology provides a unique perspective on the mind and how it affects our lives. This approach to psychology is holistic in nature, meaning that it integrates body, mind and spirit into a cohesive whole. This practice involves bringing together different techniques from different schools of thought to explore life experiences as well and underlying beliefs.
Next Steps
If you are interested in learning more about spiritual psychology, take a look at our current degree programs. We offer a variety of Masters and Doctorate level programs in Transpersonal Psychology.
People Also Ask
What is spiritual psychology?
The study of the human mind and how it relates to the spiritual realm is at the heart of the field of spiritual psychology. Spiritual psychologists support the integration of the mind, body, and spirit into daily life as part of holistic methods to recovery.
What do spiritual psychologists do?
Psychologists that include spirituality into their studies or therapeutic work are known as spiritual psychologists. They may provide psychotherapy in individual or group settings as independent practitioners or as staff members of organizations. They might also be involved in studies on spirituality, such as those on the effects of religion on mental health or the beneficial effects of prayer on cancer patients.
How spirituality related to psychology?
In order to heal human suffering, foster resilience and advance our humanity, spiritual psychology integrates the teachings of several world religions and traditions into its psychotherapy methods. It is founded on a non-dualistic view of reality that respects the interconnectedness of all things.
In contrast to mainstream psychology or psychiatry, which frequently concentrate only on biological reasons, symptoms or treatment options, spiritual or transpersonal psychology provides an alternate perspective on mental health.