Thriving on Complexity: The Art and Science of Well-Being
A Seven-Week Online Course
Human well being is multi-dimensional: Biological, biographical, cultural, social, historical, evolutionary, spiritual, aesthetic, ecological, and economic. A wide and deep inquiry into the possibilities and actualization of human well being entails an integral approach that meaningfully draws together these many dimensions of well-being.
This course reviews knowledge from scientific research and professional practice concerning central functions of human existence, such as relating, learning, working, and ritualizing. The primary aim is to develop both personal and professional capabilities for coherent and creative action in responding to individual and collective complex challenges.
Course Faculty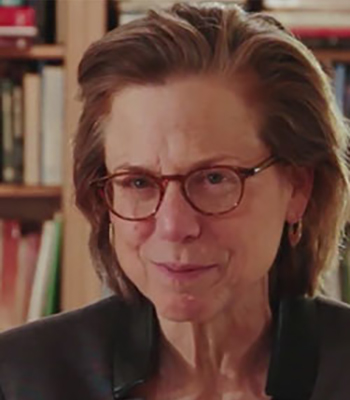 Melissa Schwartz
Melissa Schwartz, Ph.D. is the Chief Academic Officer at Meridian University where she guides integrally-oriented programs in Education, Business, and Psychology. The Director of Meridian's Center for Transformative Learning, Melissa is dually licensed as both a psychologist and as a Marriage and Family Therapist (MFT). She serves as a reviewer for the American Psychological Association's Journal, Psychology of Women Quarterly, and the California Psychological Association's Office of Professional Development. As well, she serves as a Subject Matter Expert for California's Board of Behavioral Sciences in the continual development of the state's MFT licensure examination. Melissa's research interests are in the areas of adult development, the psychology of women, integral transformative assessment, and the role of culture in transformative learning.
Contributing Faculty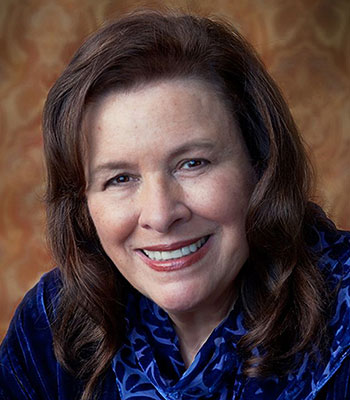 Jean Houston
The Chancellor of Meridian University, Dr. Houston is a visionary researcher who has authored nearly 30 books and worked intensively in over 40 cultures, lectured in over 100 countries, and worked with major organizations such as UNICEF and NASA. Dr. Houston has developed a worldwide network of leaders including Joseph Campbell, Margaret Mead, Buckminster Fuller, Jonas Salk, US presidents Jimmy Carter and Bill Clinton, as well as US Secretary of State Hillary Clinton, giving her unique insight into the human potential. Dr. Houston's book, A Passion for the Possible, was an expansive compliment to her inspiring PBS special of the same name. Dr. Houston has served on the faculties of Columbia University, Hunter College, Marymount College, The New School for Social Research, and the University of California. She holds doctoral degrees in both psychology and religion. Since 2002, Dr. Houston has been working with the United Nations Development Program, training leaders in developing cultures throughout the world in the field of Social Artistry.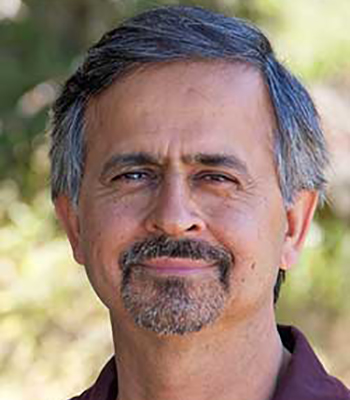 Aftab Omer
Aftab Omer, Ph.D. is a sociologist, psychologist, futurist and the president of Meridian University. Raised in Pakistan, India, Hawaii, and Turkey, he was educated at the universities of M.I.T, Harvard and Brandeis. His publications have addressed the topics of transformative learning, cultural leadership, generative entrepreneurship and the power of imagination. His work includes assisting organizations in tapping the creative potentials of conflict, diversity, and complexity. Formerly the president of the Council for Humanistic and Transpersonal Psychologies, he is a Fellow of the International Futures Forum and the World Academy of Arts and Sciences.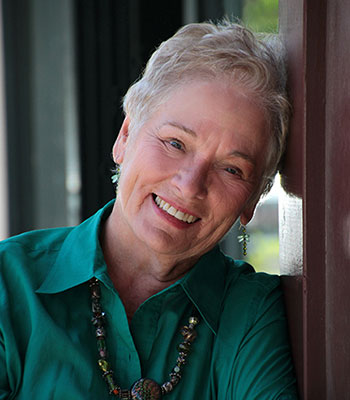 Peggy Rubin
Margaret Nash (Peggy) Rubin is founding director of the Center for Sacred Theatre in Ashland, Oregon. Primary activities of the Center include the creation of workshops in Living Life as Sacred Theatre, and Sacred Studies of the Divine Feminine. Since 1987 she has also been the principal teaching associate of Jean Houston, in Dr. Houston's worldwide multicultural transformational work and in her schools of spiritual studies. Working with Jean Houston, Peggy Rubin has presented classes, workshops and trainings throughout the United States, and in Australia, New Zealand, England, Ireland, Sweden, Greece, Egypt, The Netherlands, India, West Africa, Indonesia, Hong Kong, Taiwan, Jamaica, and on behalf of the United Nations Development Programme, in Albania, St. Lucia, Barbados, Kenya, and the Philippines.
Special Interest Groups
In addition to the six, 75-minute course video calls with faculty and participants, this course includes Special Interest Groups, formed at the outset of the course, which meet weekly -- enabling participants to network, collaborate, and develop communities of practice.
A distinct approach to collective intelligence and collaborative inquiry will be offered to guide the Special Interest Groups.
Course Modules
Week One
---
Presencing: Dancing the Rhythms of Awareness
• Engaging Social Fields
• Actualizing Potential as Self-Creating Capability
Week Two
---
Ritualizing: Reenchanting Everyday Life
• Inhabiting the Alchemy of Routine and Discipline
• Joy as Recollected Being
Week Three
---
Embodying: At Home with the Senses
• The Intimacy of Aliveness and Stillness
• The Body's Home in Musical Imagination
• Cohering Self-Regulation and the Heart
Week Four
---
Relating: Mutuality with Mystery
• Co-mingling Belonging and Soverignty
• Friendship: Personal, Professional, Evolutionary
• Engaging Otherness Within and Without
• Boundaries and Oneness
• Multidimensionality in Relatedness
Week Five
---
Learning: Embracing the Presence of the Future
• Neuroscience of Negative Experience
• Playing as Spontaneity of Inquiry
• Learning Crises: Risk and Possibility
• Learning that Transforms Mindsets
• Habits as Negative Experience
• Responding to Difficulty and Transmuting Negative Experience
• Living Near Direct Experience
Week Six
---
Working: Expressing Purpose in Engaging the World
• "Throw Yourself Like Seed": Dying into Vocation
• Beauty as Testimony of Belonging
Week Seven
---
Communing: Life is With Others
• Beyond Novelty to Historical Consciousness
• Engaging Our Evolutionary Momentum
• Community as a Harvest of Democracy
Online Course Format
Course Structure:
Seven-week online course from June 9 through August 2, 2020
Six live 75-minute Zoom sessions with faculty held Thursdays at 11:00 am PT (Pacific Time) and recorded for participants who can't join every session live
Weekly Special Interest Groups
Content and collaboration via Meridian's social learning platform
Course Schedule:
June 9 - Course begins, participants begin engaging with course resources and activities
June 18 - First live course session
June 25 - Second live course session
July 9 - Third live course session
July 16 - Fourth live course session
July 23 - Fifth live course session
July 30 - Sixth live course session
August 2 - Course ends, participants continue engagement via learning platform's social group
Course Fees:
$250, including the synchronous course video calls (with recordings), online learning platform access, participation in the course learning community, plus course resources and written activities.
Accreditation
Meridian University is accredited by the Western Association of Schools and Colleges (WASC) - a higher education accreditor recognized by the United States Department of Education. WASC is also the accreditor for Stanford University, UCLA, and the University of California at Berkeley.
Register for the Course
Registration for this course has closed.
FAQs
Q: What is an online course?
Meridian's online courses are conducted via the University's own learning platform, Pivot, as well as the Zoom video conferencing system. Our online courses promote community learning, through strong interactive engagement with fellow students and faculty as well as live video sessions with faculty.
---
Q: What technology do I need to take an online course?
You will need an email account, a high-speed internet connection, and access to a computer, iOS or Android device. If you are planning to attend the course video calls live, you will need a webcam and microphone for your device. (Course video calls are conducted with participants video-enabled.)
---
Q: Do I need to be online at certain times for class?
Live 75-min video sessions with faculty and fellow students will be conducted six times. Each week's live video call will be recorded and posted on the course platform. Video presentations, readings, discussions and learning activities will be accessible asynchronously and may be completed on participants' own schedule. Course resources and recordings will remain available through August 31, 2020.
---
Q: What is Meridian's refund policy?
Full refunds are available until June 7, 2020, by request via email.
---
Q: Do I need to apply to a Meridian graduate program to take this online course?
You do not need to apply to Meridian's graduate degree programs to take this online course. However, the brief application above is required prior to registration.
---
Q: How can I reach course support?
The course support team will be available to assist from start to finish. Please send your questions/requests/issues to ctl@meridianuniversity.edu.