Program Description
Meridian's Business program, the MBA in Creative Enterprise, is designed to prepare graduates to engage with core business functions like management, marketing, finance, operations, and strategy. The MBA curriculum weaves four dimensions through all courses: 1) Transformative innovation; 2) Business as means of regenerating the commons; 3) Entrepreneurship that is generative, not extractive; and 4) Developmentally-driven organizations.
"Meridian students are not just seeking a job; they are seeking a pathway to affect our systems and culture in ways that heal and transform -- whether in the field of healthcare, education, business, public policy, environmental stewardship, etc. The leaders who emerge from Meridian University are members of an important and necessary shift underway in the fields they touch, bringing about a better world for all."
Program Courses
Explore the course names, numbers, and descriptions for Meridian's Business program curriculum. Have questions about curriculum? Consider attending an Online Information Session to connect with program faculty and discuss Meridian's integrated yet flexible academic structure.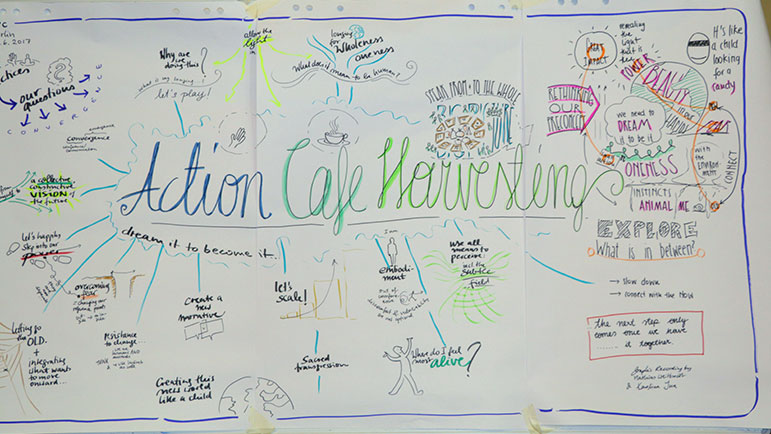 Program Faculty
Visit the Business program's faculty page to review faculty names, biographies, and scholarship profiles via the University's Institutional repository.
"Business has become, in this last half century, the most powerful institution on the planet. The dominant institution in any society needs to take responsibility for the whole."
Academic Structure
Meridian's academic structure gives students the flexibility to navigate the University's curricular architecture in ways that match their passions, professional goals, and other life commitments.
The structure is designed to serve a diverse student body, who live around the globe, have varied cultural and clinical visions for their careers, and are at different stages in their professional journey.
Students enroll in a degree program, can elect a concentration, and register for one or multiple courses each quarter. In addition to core courses for the specific degree program and anchor courses that represent the Transformative Learning intent of Meridian's curriculum, students select elective courses that align with their Meridian concentration, background, and career path.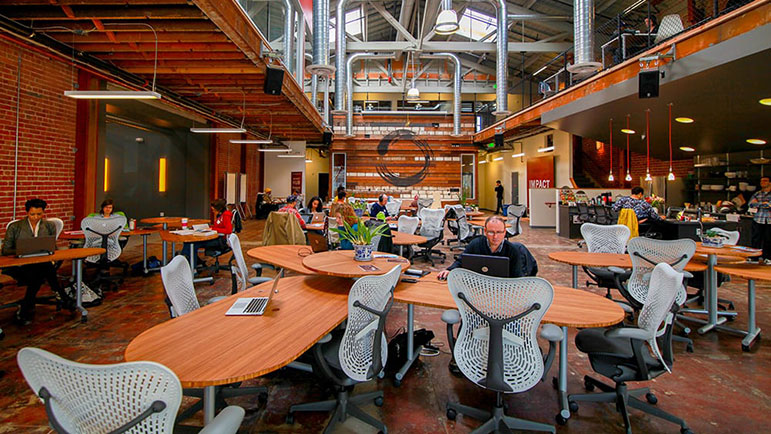 Learning Formats
Hybrid Format
Meridian's hybrid learning format combines online courses with onsite weeklong residential labs. The hybrid learning format is designed to enable students to pursue their graduate education at a flexible pace, combining asynchronous coursework via the University's custom social learning platform, Pivot, live course video calls with faculty, synchronous student community engagement, and one-week residential labs. By combining innovative online education methodologies with rich video calls and deep residential connections, the hybrid format enables students to contribute locally and perceive globally.
Each quarter, students take one or multiple seven-week online courses. This schedule provides students with time between quarters to rest, engage, and prepare. Additionally, students attend at least two weeklong onsite residential labs per academic year. Labs run Monday through Friday throughout the year, with residential labs taking place at Meridian's Bay Area Center and other globally distributed locations.
Online Format
In Meridian's online learning format, students can complete 100% of their coursework degree requirements online. Virtual labs are also available for students who choose not to travel to residential labs. Students can select lab dates, locations, and formats based on their personal circumstances and professional aspirations.
Accreditation and Financial Aid
Meridian University is a degree-granting higher education institution accredited by the Senior Commission of the Western Association of Schools and Colleges (WASC). As an accreditor, WASC is recognized by the U.S. Department of Education. WASC is also an accreditor of the University of California, Berkeley, UCLA, and Stanford University.
Meridian is approved by the U.S. Department of Education for participation in the Federal Student Aid programs as well as by the U.S. Department of Veteran's Affairs for the training of veterans and other eligible persons.
The University is approved by the U.S. Department of Homeland Security to provide form I-20 to eligible international students, enabling travel to and stay in the United States.
Meridian offers institutional financial aid to qualified international students.