The business landscape is witnessing a significant shift, with innovation and creativity becoming essential drivers of organizational success.
Harvard Business Administration Professor Gary B. Pisano examined the challenges and rewards of fostering innovative cultures within organizations. He emphasized that companies focusing on innovation enjoy benefits such as improved market share, increased revenue, and a more sustainable competitive advantage.
In line with these findings, MBA programs tailored for creative individuals are gaining popularity, providing students with vital business skills to excel in our rapidly changing world. In this article, we will delve into a variety of MBA options for creative people and explore how these programs foster innovation within the business sphere.
MBA for Creatives: Driving Business Success Through Innovation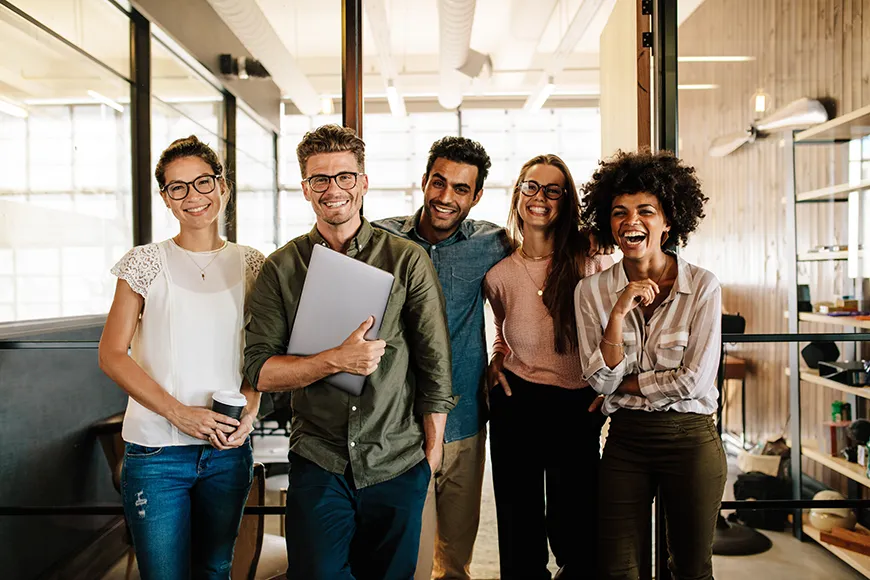 Which MBA is ideal for creative individuals?
For those with a creative mindset, the perfect MBA program should emphasize innovation, creative thinking, and problem-solving while also laying a strong foundation in core business concepts. An MBA for creatives effectively combines creative approaches with traditional business principles and enables professionals to thrive in their industries.
According to the "State of Create: 2016" report, which surveyed over 5,000 adults from five countries, individuals who identify as creators report an income that is 13% higher than their non-creator counterparts. Furthermore, a majority of U.S. respondents believe that businesses investing in creativity tend to encourage innovation (88%), maintain competitiveness (88%), deliver superior customer experiences (88%), ensure customer satisfaction (89%), and achieve financial success (85%).
Moreover, an IBM study conducted in 2010, surveying over 1,500 CEOs from 60 countries and 33 industries, concluded that creativity was the most critical leadership quality for future success. This outcome reinforces the value of selecting an MBA program that encourages creative thinking and provides students with the skills necessary for driving innovation and business accomplishments.
By thoroughly evaluating and choosing an MBA program that aligns with creative aspirations and offers a solid foundation in core business principles, creative individuals can position themselves on the path toward long-term success in an ever-evolving and competitive business realm.
What is a Creative Thinking MBA?
A creative thinking MBA is a program that combines traditional business education with a strong focus on creativity, design, and innovation. These programs strive to encourage students to develop an inventive mindset and think beyond traditional limitations.
One example of creative thinking in action is the remarkable turnaround of Lego, which faced a financial crisis in 2003. Under the leadership of CEO Jørgen Vig Knudstorp, the company implemented several key changes to renew its brand. Lego refocused on its iconic brick system, listened to customer insights through market research and fan collaborations, and prioritized innovation in product development.
The company abandoned unsuccessful ventures like jewelry and clothing lines and instead introduced successful product lines such as the ninja-themed Ninjago, Mindstorms programmable Lego robots, and Lego Architecture. Through these strategic decisions and creative thinking, Lego emerged stronger than ever in the global toy market.
Why should you pursue a creative MBA?
As the need for innovation and originality in business grows, so does the demand for MBA programs catered to creative professionals. These programs provide students with the essential business skills to excel in sectors where continuous advancement relies on inventive approaches.
Emphasis on Innovation and Creativity
Creative MBA programs emphasize innovation and inventive problem-solving, inspiring students to challenge traditional business practices. McKinsey & Company's research highlights the importance of creativity, as it directly impacts an organization's financial performance. They found that creative firms outperformed competitors, with 67% reporting above-average revenue growth, 70% having above-average shareholder returns, and 74% achieving above-average net enterprise values. This focus equips MBA students to drive change and significantly impact their industries.
Hands-On Experience
Many creative MBA programs incorporate practical experiences, enabling students to apply their newly-gained knowledge in real-world settings. Studies have found that experiential learning significantly improves students' critical thinking and problem-solving capabilities. These practical opportunities often involve partnering with established companies or working on entrepreneurial projects, offering valuable insights and networking prospects.
Collaboration and Networking
Creative MBA programs often place a strong focus on teamwork and collaboration, enabling students to learn from each other and establish robust professional connections. In the Harvard Business Review article "The Neuroscience of Trust," Paul J. Zak discusses how the brain network activated by oxytocin, a hormone associated with trust and social bonding, is crucial in improving workplace performance. Zak's research shows that intentionally building social ties at work can lead to better results.
Similarly, a study of software engineers in Silicon Valley discovered that those who connected with others and assisted with their projects earned their peers' respect and trust and experienced increased productivity. By emphasizing collaboration and networking, creative MBA programs foster an environment that encourages idea-sharing and prepares students to address complex challenges in various industries.
Tailor-Made Curriculum for Your Goals
A key feature of many creative MBA programs is the ability to personalize the curriculum according to your interests and career objectives. By selecting from a variety of courses, you can develop specialized skills in areas like marketing strategy, organizational development, or transformative leadership.
Research shows that autonomy and choice in education lead to greater motivation, personal fulfillment, and overall well-being. As a result, the flexibility provided by creative MBA programs enables students to acquire skills relevant to their career goals and boosts their personal and professional satisfaction.
Paving the way to success in creative industries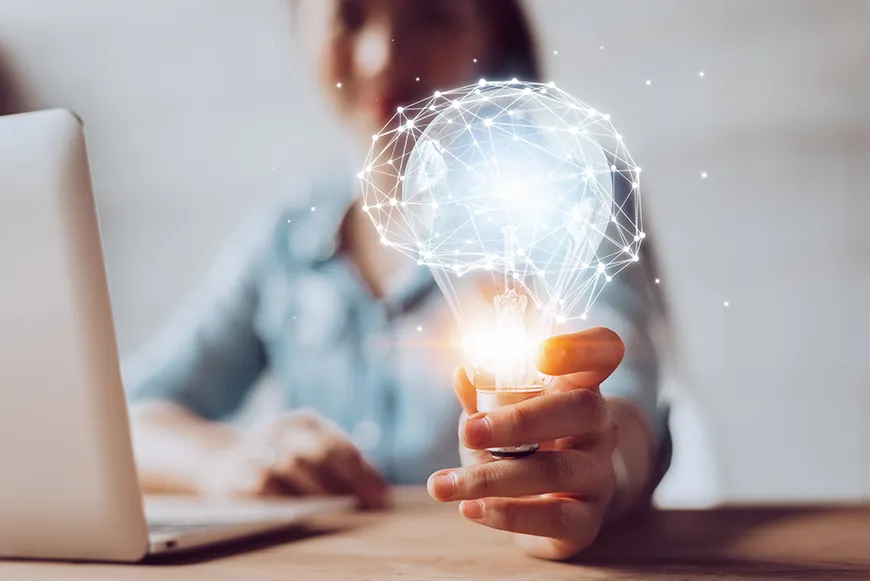 As the significance of innovation and creativity in the business world grows, MBA programs designed for creative individuals play a vital role in shaping the future generation of business leaders. These programs blend a strong foundation in essential business concepts with a focus on creative thinking and problem-solving, enabling students to lead change and make a lasting impact in their chosen fields.
Meridian University's MBA in Creative Enterprise aims to develop essential skills for thriving in dynamic organizations by integrating social, technological, and cultural innovation to forge effective, experience-driven leaders.
The curriculum revolves around five interconnected areas of study: transformative innovation, purpose-driven organizations, regenerating the commons, living systems theory, and generative entrepreneurship. This distinctive, all-encompassing, and holistic approach prepares students to navigate the complexities of the business world.
Begin your journey toward enhancing your business skills and expanding your career prospects by emailing an Admission Advisor to learn more about our programs.
People Also Ask
Do designers need an MBA?
While it is true that designers can achieve success without an MBA, pursuing a business degree can broaden their skillset and unlock new career opportunities. An MBA can offer designers a deeper understanding of marketing strategies, business operations, and financial management, empowering them to make well-informed decisions and guide their creative projects toward success.
A 2017 study by the Design Management Institute discovered that design-driven companies outperformed the S&P 500 by 219% over ten years, emphasizing the importance of combining design expertise with solid business knowledge.
What is an art MBA?
An Art MBA, also known as a Master of Business Administration in Arts Management or Creative Industries Management, is a specialized graduate program designed to equip students with the necessary business, management, and leadership skills required for a successful career in the arts, cultural, and creative industries.
Students enrolled in an MBA for creatives program may explore topics such as art marketing, fundraising, event management, and cultural policy. They may also study the legal and financial aspects of running arts organizations, galleries, museums, or creative businesses. Graduates of Art MBA programs often pursue careers in areas like arts administration, gallery or museum management, cultural policy, or creative entrepreneurship.