Imagine yourself as an ambitious business leader or marketing expert, ready to excel in the challenging yet vibrant world of creative industries.
If this idea seems appealing, a creative MBA could be the right degree program for you. This specialized MBA combines core business skills with innovative techniques to prepare you to succeed in business management, advertising, business consulting, and more.
In this article, we will talk about why a creative MBA is a valuable investment, highlighting its unique features and how it can help you become a leading creative professional.
Why a Creative MBA Might Be the Best Choice for You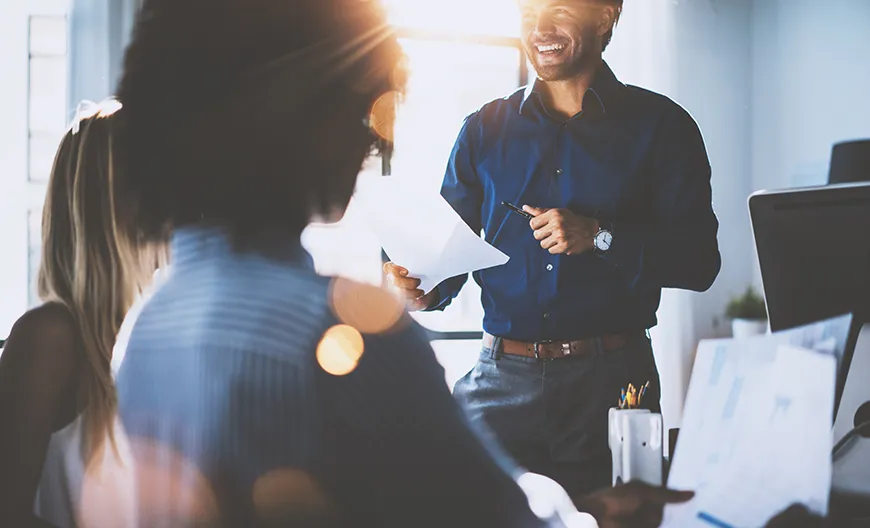 What is A Creative Thinking MBA?
Creative thinking in the context of an MBA (Master of Business Administration) refers to the ability to develop new ideas, unique solutions, and innovative approaches to business problems or opportunities. This skill is essential for MBA students and graduates, as it enables them to adapt to rapidly changing business environments, drive growth, and create value for organizations.
Fostering Creativity and Innovation
Creative MBA curriculums are carefully designed to encourage creativity and innovation.
Top-ranked institutions, as opposed to conventional business schools, provide specialized MBA programs that keep pace with the rapid changes in the business landscape. These programs blend marketing strategies with imaginative problem-solving approaches, empowering MBA graduates to tackle challenges in creative industries using innovative solutions.
Creative MBA program graduates can effectively guide companies in developing new business models that generate revenue and spur innovation. These skills are crucial, as is shown by the case study of Netflix's success. Originally a DVD rental service, Netflix pivoted to a subscription-based streaming platform, disrupting the traditional television and movie industries.
The expertise of creative business leaders allows them to identify fresh revenue streams by venturing into unexplored markets, forming strategic collaborations, and developing novel products or services. This can be extremely valuable for companies that want to further their financing interests. Thanks to innovative business administration, LEGO diversified its revenue streams by branching into the digital space and creating video games, movies, and even theme parks.
Building a Versatile Skill Set
A creative MBA program focuses on providing a well-rounded skill set across business, marketing, and finance, with a deep emphasis on their interconnectivity. This type of MBA specialization allows graduates to excel in their roles, whether they are marketing managers in creative industries or business leaders starting their own ventures.
The University of California, Berkeley (Haas) School of Business, while not offering a specific creative MBA program, is an institution that fosters creativity and innovative thinking in its students. The school's curriculum encourages students to think outside the box, develop a well-rounded skillset, and tackle complex challenges by considering the bigger picture.
Sara Blakely, the founder of Spanx, has exemplified the outcomes made possible by this sort of creative thinking. She has leveraged her versatile skillset to achieve tremendous success. Blakely, who holds a degree in communications and has experience in sales, started her company with a unique idea and a modest investment. Her perseverance, creativity, and business acumen have helped her turn Spanx into a global brand.
Whitney Wolfe Herd is another great example of an entrepreneur who harnessed the potential of a versatile and well-rounded skill set. She holds an International MBA and is the founder and CEO of Bumble. Wolfe Herd revolutionized the online dating industry by putting women in control of the initial conversation. By empowering women to initiate contact, Bumble aims to reduce instances of unsolicited messages, harassment, and inappropriate behavior, which women often encounter on other dating platforms.
Expanding Your Professional Network
Pursuing a creative MBA at a respected business school broadens your professional network. By connecting with fellow MBA students, alumni, and faculty, you will establish relationships that could lead to potential job opportunities and collaborations in the future.
This path also provides opportunities to participate in internships, consulting projects, and experiential learning programs. These experiences can help you apply your knowledge in real-world situations, demonstrate your abilities to potential employers, and make connections with professionals in your desired industry.
Staying Up-to-Date in a Rapidly Changing Industry
The creative industries are constantly evolving, and a creative MBA can help you stay ahead of the curve. These types of MBA programs keep you up to date with the latest trends and innovations, ensuring that graduates are well-prepared to adapt to industry changes and take advantage of emerging opportunities.
Artificial intelligence integration in the future will be essential for many businesses. Microsoft has just become one of the most fierce competitors of Google because they are merging their search engine, along with most of their products, with Chat GPT4, one of the most advanced language processing models. MBA graduates can help enterprises adapt to the ever-changing business landscape, recognizing A.I. and other technological innovations as opportunities rather than threats.
Enhancing Job Prospects
A creative MBA can significantly improve your job prospects in a competitive market. These degree holders possess core business-related competencies and deeply understand the creative process. This knowledge allows them to effectively lead and manage creative teams, develop strategies, and optimize resources.
According to the Graduate Management Admission Council, fresh graduates with advanced business degrees tend to have high-paying job offers. The median yearly base starting salary that American employers plan to provide for new MBA recruits in 2019 stands at $115,000. This figure is more than twice the median salary for new bachelor's degree hires ($55,000).
Which MBA is Best for Creative People?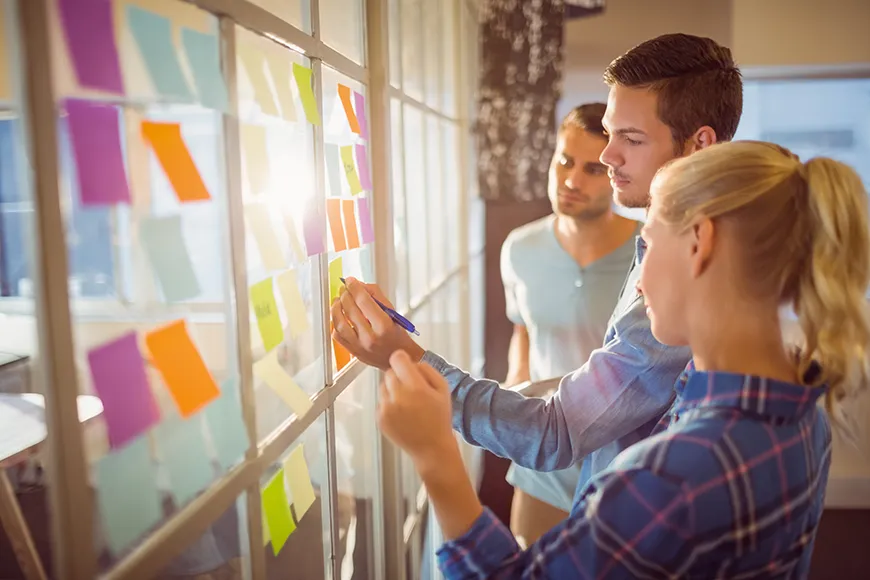 A creative MBA is ideal for ambitious individuals seeking to excel in the dynamic world of creative industries. This specialized degree program equips graduates with essential business skills and fosters creativity and innovation, allowing them to tackle complex challenges and drive growth in their organizations.
By building a versatile skill set, expanding professional networks, staying up-to-date with industry trends, and enhancing job prospects, a creative MBA sets the stage for a successful career.
If you are interested in becoming a creative business leader, consider checking out our Creative Enterprise MBA. This program provides an innovative approach to business education, integrating whole-person and whole-system competencies.
Meridian University's MBA program focuses on nurturing leaders capable of addressing the community's needs and driving positive change. By combining cutting-edge business knowledge with a deep understanding of social, cultural, and technological challenges, graduates of this program are well-equipped to create meaningful impact in their organizations and beyond.
Make the first step in deepening your understanding of the innovative business landscape by emailing an Admission Advisor to learn more.