Online Info Session Sign Up
Reserve your spot to connect directly with faculty in an upcoming interactive Online Information Session. Select your preferred date from the dropdown below.
"Business has become, in this last half century, the most powerful institution on the planet. The dominant institution in any society needs to take responsibility for the whole."
Purpose at Work
The MBA in Creative Enterprise is designed to enable graduates who are well-educated in core business functions like management, marketing, finance, operations, and strategy. In addition, Meridian's MBA curriculum weaves several essential emphases through most MBA courses such as:
Transformative Innovation
Business as a Means of Regenerating the Commons
Entrepreneurship that is Generative, Not Extractive
Developmentally-driven Organizations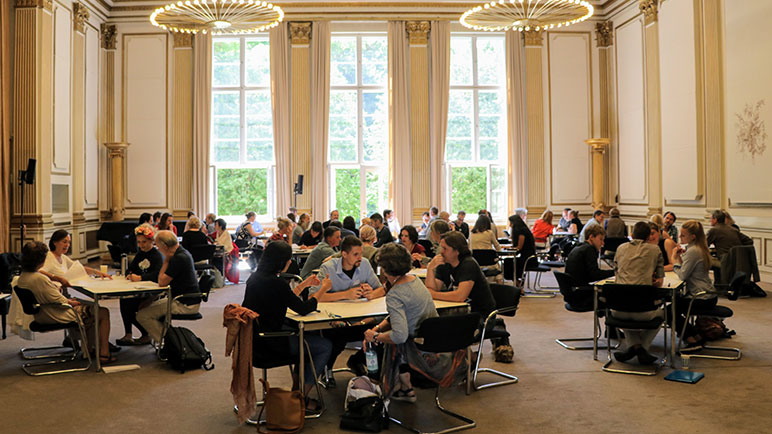 Professional Future
The Meridian MBA curriculum is designed to prepare graduates for a professional future in the contexts noted below, with which the MBA concentrations are specifically aligned.
Social Entrepreneurship
Project and Process Management
Operations Management
Human Resources Management
Management Consulting
Executive, Developmental, and Performance Coaching
Strategic Leadership
Organizational Development
"My studies at Meridian University gave me not only the capacities to understand systems but also the skill set necessary to design new structures and ways to collaborate."

— CLAUDIA MEGLIN, MERIDIAN MBA ALUMNUS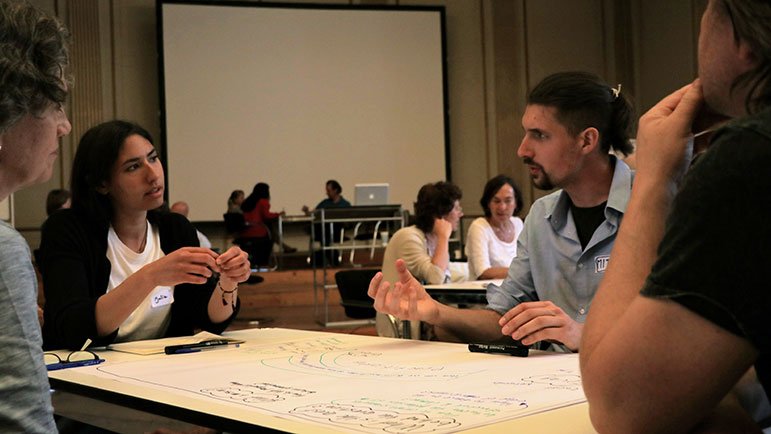 MBA Concentrations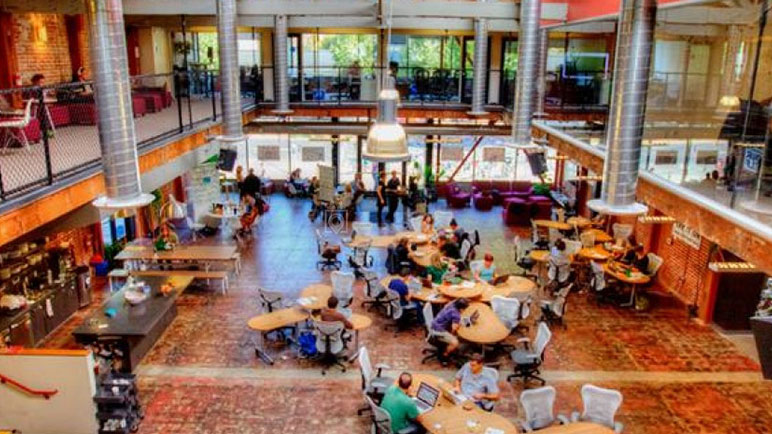 Academic Structure
Meridian's academic structure gives students the flexibility to navigate the University's curricular architecture in ways that match their passions, professional goals, and other life commitments.
The structure is designed to serve a diverse student body, who live around the globe, have varied cultural and clinical visions for their careers, and are at different stages in their professional journey.
Students enroll in a degree program, can elect a concentration, and register for one or multiple courses each quarter. In addition to core courses for the specific degree program and anchor courses that represent the Transformative Learning intent of Meridian's curriculum, students select elective courses that align with their Meridian concentration, background, and career path.
Learning Formats
Hybrid Format
Meridian's hybrid learning format combines online courses with onsite weeklong residential intensives. The hybrid learning format is designed to enable students to pursue their graduate education at a flexible pace, combining asynchronous coursework via the University's custom social learning platform, Pivot, live course video calls with faculty, synchronous student community engagement, and one-week residential intensives. By combining innovative online education methodologies with rich video calls and deep residential connections, the hybrid format enables students to contribute locally and perceive globally.
Each quarter, students take one or multiple seven-week online courses. This schedule provides students with time between quarters to rest, engage, and prepare. Additionally, students attend at least two weeklong onsite residential intensives per academic year. Intensives run Monday through Friday throughout the year, with residential intensives taking place at Meridian's Bay Area Center and other globally distributed locations.
Online Format
In Meridian's online learning format, students can complete 100% of their coursework degree requirements online. Virtual intensives are also available for students who choose not to travel to residential intensives. Students can select intensive dates, locations, and formats based on their personal circumstances and professional aspirations.