Business can be about so much more than profit.
Creative entrepreneurs and transformative leaders create conscious companies that see beyond spreadsheets, appreciating the societal and environmental footprints etched by their decisions.
Success in business relies on the consumer. Often, consumers are happy to pay more for products that support good causes. According to a survey of 420 customers, 70% of millennial customers will stop supporting businesses that do not align with their values and personal beliefs. These trends point to the fact that conscious business practices are becoming increasingly relevant.
So, what does it really mean to run a mindful company like this? How can you bring this idea to life? And what are the benefits of choosing this path?
Conscious Business Practices Are Shaping the Future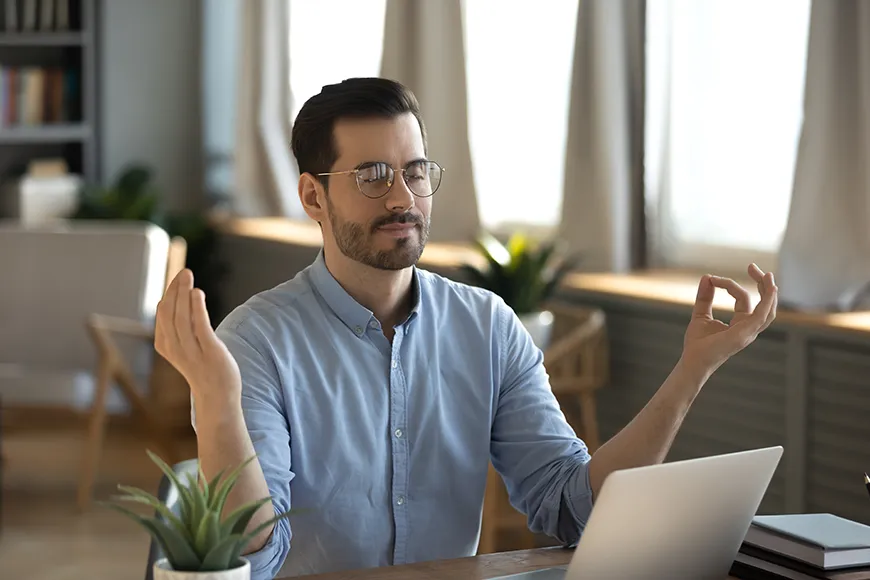 What does being a conscious business mean?
So, what exactly is a conscious business? Imagine a company that wraps its arms around the environment, the community, and everyone who makes the company beat, treating them all as integral parts of its decision-making process. A company that not only chases profits but also champions social responsibility and weaves ethical practices into its DNA while gently treading on our beautiful surrounding environment.
Studies tell us that such conscious businesses go out of their way to care for their stakeholders, which include customers, employees, investors, the community, and our environment. They aim to provide value not only through their products and services but also in the way they go about their business.¹
What is an example of a conscious business?
The outdoor apparel company Patagonia chooses to craft its products from organic and recycled materials, funds environmental activism, and even encourage customers to buy less to conserve resources.
Patagonia has instituted an "ironclad guarantee," allowing customers to send in their worn-out gear for recycling or repair, in turn reducing waste. They also famously donated 100% of their Black Friday sales in 2016 - an impressive $10 million - to grassroots environmental organizations. Their mission statement says it all: "We're in business to save our home planet."
Then, there's Ben & Jerry's, the beloved ice cream maker known worldwide not only for its delicious, creatively named flavors but also for its commitment to social justice and environmental sustainability. Ben & Jerry's prides itself on sourcing fair trade ingredients and practicing sustainable dairy farming. This is a company that scoops up a double serving of social and environmental responsibility with every pint.
Ben & Jerry's 'Caring Dairy' program supports farmers who use sustainable practices, and they are also vocal advocates for issues like climate justice and racial equality. Their dedication to 'linked prosperity' means that everyone involved in the process, from farmers to consumers, enjoys a fair share of the benefits.
How do I create a conscious business?
Creating a conscious business is not an easy feat. It requires making a thoughtful, strategic decision to give ethical, social, and environmental considerations a seat at your company's leadership table. Here's a roadmap to help you navigate your journey:
Define your values: Ask yourself - What does your company stand for? Identify clear, ethical, and sustainable values as the foundation of your conscious business.
Align your practices with your values: It's not enough to declare your values; you need to weave them into the very fabric of your business.
Transparency and Accountability: Let the world see your practices, and hold yourself accountable when you stumble.
Bring everyone on board: Bring all stakeholders into the fold - employees, customers, and the community. Value their voices in your decisions.
Commit to Continuous Improvement: Keep fine-tuning your practices to deepen your social and environmental positive impact.
Additionally, your company can strive to achieve a B-Corp certification as a testament to its dedication towards responsible business conduct. Achieving B-Corp status compels a company to legally account for the repercussions of its actions on all involved parties, expanding beyond shareholder interests to include a broader perspective.
In order to secure B-Corp status, a company must have a well-defined social or environmental mission. This involves the acceptance of a legally enforceable duty to prioritize the welfare of workers, the community, and the environment, in addition to shareholder benefits. This certification is not just a symbol but a powerful commitment that blends profitability with a purposeful mission.
What are the benefits of conscious business?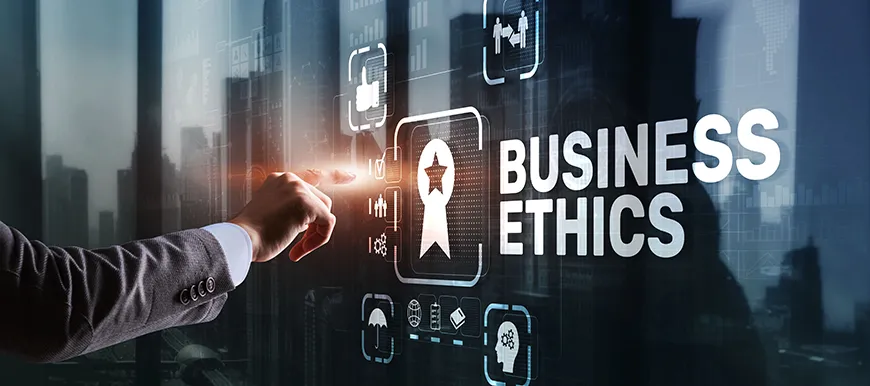 Adapting conscious business practices can offer numerous benefits. Studies show that companies prioritizing social responsibility and diversity are more innovative and profitable in the long run.³
Conscious business models can improve a company's reputation, attract more customers and higher quality employees, and can often lead to long-term financial success. But most importantly, these innovative businesses are beneficial to society and the environment.
Conclusion
Shaping the future with conscious business practices is not just a trend but a fundamental shift in the business world. These practices are about ensuring a business is a positive force in the world.
At Meridian University, we are here to help you navigate this shift. Our Creative Enterprise MBA empowers our students to excel in traditional business roles as well as become successful entrepreneurs.
Our MBA is designed to equip you with core business skills such as finances, marketing, and operations, but also encourages creativity, innovation, and purpose-driven leadership.
The Creative Enterprise MBA curriculum addresses the complexities inherent in both enhancing business performance and launching a conscious business by focusing on five key dimensions:
Transforming business innovation
Regenerating the commons
Empowering companies and non-profits through living systems
Actualizing generative entrepreneurship
Start your journey toward creating an enterprise that honors the human spirit, cherishes communities, and respects our natural environment by contacting an Admission Advisor today.
References:
Sisodia, R., Wolfe, D., & Sheth, J. N. (2003). Firms of endearment: How world-class companies profit from passion and purpose. Pearson Prentice Hall.

Gehman, J., Lefsrud, L. M., & Fast, S. (2017). Social license to operate: Legitimacy by another name? Canadian Public Administration, 60(2), 293-317.

Hunt, V., Prince, S., Dixon-Fyle, S., & Yee, L. (2018). Delivering through diversity. McKinsey & Company, 231, 1-39.