Success stems from more than strategy, education, people, finance, and marketing. Success relies equally on embracing the unpredictable journey and the struggles along the way.
This is where the power of the entrepreneurial mind comes in. Contrary to popular belief, creating a successful business is not only about having a solid business plan.  Beyond conceptualizing and strategizing, execution stands as the vital component often overlooked. The findings of the comprehensive CEO Genome Project back this sentiment. This decade-long study involving over 17,000 C-suite executives and 2,000 CEOs unmasked the attributes of successful leaders.
Their victory was not attributed to charisma, a top-tier education, or infallible decisions but instead to their decisive actions and ability to engage with stakeholders effectively.
A decisive CEO is not always the smartest one in the room but is an individual capable of making swift decisions with conviction, even amidst uncertainty. According to the study, this characteristic makes such an individual 12 times more successful. Similarly, those adept at understanding stakeholders' needs and delivering business results were 75% more likely to succeed.
It is the transition from ideation to execution that truly encapsulates the essence of the entrepreneurial mind. Only through the blend of dreaming and doing can one truly master the path of business success
We invite you to join us as we peel back the layers of the entrepreneurial mind in this article. Your path to understanding and embracing the intricacies of business success begins here. Read on to learn more.
The Entrepreneur Mind: Skillsets for Success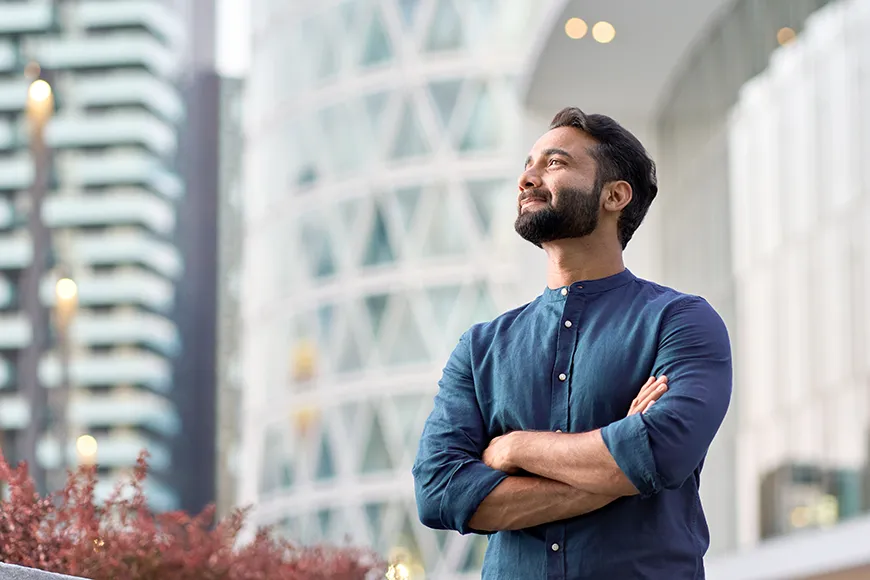 What is an entrepreneurial mind?
The entrepreneurial mind or entrepreneurial mindset (EM) is a rich combination of curiosity, critical thinking, and action. This mindset encourages people to always question, challenge norms, and be open to new possibilities, calibrating their internal compass to point toward innovation and opportunity.
This attribute has attracted significant attention in recent years, as studies reveal that those with a robust EM tend to develop dynamic skills and capabilities, leading to success in various fields.
However, this mindset is not just about exploiting opportunities. It is also about resilience: the mental toughness that allows an individual to navigate through challenges and learn from failures rather than be overwhelmed by them. An entrepreneurial mind can weather the trials of business, turning setbacks into valuable lessons.
Kevin D. Johnson, a famous entrepreneur and the founder of Johnson Media, emphasized in his works that being successful is not the goal. Instead, the real success lies in the journey of entrepreneurship, the lessons learned, the challenges overcome, and the positive impacts made.
Is "entrepreneurial mindset" a skill?
Yes, the entrepreneurial mindset is a skill. More precisely, it is a set of skills that blend critical thinking, problem-solving, and resilience. These traits can be honed and refined, just like abilities in education, people, finance, and marketing.
One such skill is building a healthy relationship with money.  Understanding finance as more than numbers and recognizing money's role as a tool allows business owners to avoid negative cash flow.  In this way, positive cash flow - essential to the growth and sustainability of any business - is the result of the right mindset just as much as expertise.
The entrepreneurial mindset also requires the ability to make a 'cold call.'  The bravery required for cold calling sets those with an entrepreneur's mindset apart. As the saying goes, "You miss 100% of the shots you don't take," and those demonstrating the boldness to reach out to potential customers, investors, or partners take charge of their success.
At the onset of his career, Steve Jobs illustrated the significance of cold calling through a daring move. As a teenager, he reached out to Bill Hewlett, the co-founder of HP, requesting spare electronic parts for a school project. This bold initiative would not only get him the parts but also lead to a summer job at HP.
Another component of this mindset is being prepared to lose. Successful entrepreneurs understand that failure is part of the process and often paves the way to success. Creating new market opportunities for your business might seem impossible, but they are simply difficult goals if you use the "entrepreneur mind" cognitive framework.
In order to truly foster an entrepreneurial mind, criticism and disagreement must be encouraged from those in your company. A key part of entrepreneurial thinking involves challenging prevailing ideas and welcoming diverse perspectives.
Take the LEGO Group, for example. In the wake of financial turbulence in the early 2000s, the company adopted an entrepreneurial mindset and ventured into new business arenas, such as digital games ("LEGO  Star Wars") and animated films ("The LEGO Movie"). This strategic move not only saved the business but also propelled it toward greater growth.
One who exhibits a blend of curiosity and tenacity - hallmarks of an entrepreneurial mindset - will excel in the dynamic business world and move toward accomplishing the impossible.
"Genius is one percent inspiration, ninety-nine percent perspiration." - Thomas Edison
What are the three types of the "entrepreneurial mind"?
The three types of entrepreneurial minds are the creative mind, the technical mind, and the business mind.
While these elements can be distinct, their synergy within the "entrepreneur mind" brings about innovation and success.
The Creative Mind
An entrepreneurial journey often begins with the help of a creative spark. The creative mind generates novel ideas and envisions innovative solutions to existing problems.
For instance, consider the story of Lin-Manuel Miranda, the creator of the hit Broadway musical "Hamilton." Miranda reimagined the story of Alexander Hamilton through the lens of hip-hop and modern music styles, crafting a performance that positively resonated with many people and challenged the previously established norms.
Despite the perceived risks of merging historical narratives with unconventional musical forms, Miranda's creativity led to a widely successful production that pushed the boundaries of theatre.
The Technical Mind
The technical mind represents the ability to understand and utilize relevant technologies and methodologies for the translation of creative ideas into viable products or services. Larry Page and Sergey Brin, founders of Google, leveraged their strong technical expertise to develop a unique algorithm that drastically improved the efficiency and effectiveness of online search.
Their deep understanding of technology and its application was instrumental in transforming their creative idea into a technological reality, subsequently shaping the digital world as we know it.
The Business Mind
The business mind complements the creative and technical facets by providing a strategic lens through which market opportunities can be identified and exploited. This involves understanding market dynamics, customer needs, and financial strategies.
For example, Howard Schultz, CEO of Starbucks, used his business knowledge to transform a local coffee shop into a global brand. He recognized a market opportunity to offer a 'third place' between work and home and executed an effective business strategy to fill this gap.
In essence, the entrepreneurial mind encapsulates the fusion of creative, technical, and business skills. This convergence fosters the ability to conceive innovative ideas, utilize technological advancements for their actualization, and devise strategic business plans for their successful execution.
How do you get an entrepreneurial mind?
Cultivating an entrepreneurial mind involves an intersection of various traits, skills, and experiences. Here are five ways to begin this journey:
Stay Adventurous and Open to New Experiences:
Entrepreneurship is the embodiment of risk-taking and innovation.  The inception of Airbnb is a prime example. What started as a quick fix for a financial predicament has now revolutionized the hospitality industry.
Joe Gebbia and Brian Chesky saw the potential to redefine the way people travel. They built a platform that allowed anyone, anywhere in the world, to turn their living spaces into temporary accommodations. From single rooms to entire houses, from city apartments to country villas, and even unconventional spaces like treehouses or igloos, all these spaces could now support travelers.
This pioneering vision, combined with meticulous execution, set the stage for a peer-to-peer lodging revolution. Airbnb did not only provide a platform for booking accommodations; it offered unique, localized experiences that conventional hotels could not.
The spirit of adventure and exploration permeated the very fabric of the Airbnb model, creating a new era of travel and transforming the lives of millions of hosts and travelers worldwide.
Thus, Gebbia and Chesky's risk-taking adventure serves as a powerful reminder for aspiring entrepreneurs that sometimes the path to groundbreaking success begins with a bold idea and the courage to turn it into reality.
Manage People's Expectations, Not Just People:
Learning how to manage people's expectations is a crucial aspect of leadership in entrepreneurship, and Anne Wojcicki's approach at 23andMe exemplifies this principle.
As the co-founder of a genomics and biotechnology company, Wojcicki has steered her team through a dynamic and challenging landscape. Her leadership style does not just focus on managing people or directing tasks; instead, she emphasizes managing their expectations. This involves setting clear goals, nurturing a culture of open communication, and building an environment that supports personal and professional growth.
Wojcicki's leadership style encourages her team to take risks and see failures not as roadblocks but as learning opportunities.
By setting the expectation that failures are part of the innovative process, she cultivates a culture where risk-taking is not penalized but encouraged as a path toward innovation.
This perspective has been key to the company's resilience and innovative prowess. When faced with regulatory challenges in 2013 that forced them to pause their genetic testing services, 23andMe didn't retreat. Instead, they saw this setback as an opportunity for improvement. The company worked diligently with the FDA to meet its regulatory standards, paving the way for its successful return and continued growth.
Research highlights the positive impact of this transformational leadership style on innovation and entrepreneurial success.
Effective leaders don't manage people directly. They follow the approach "manage people, manage expectations," and create an environment that fosters innovation, resilience, and growth.
Drive Success through Execution, Not Just Unique Ideas:
Execution plays a pivotal role in entrepreneurial success, as was demonstrated by Reed Hastings, the co-founder of Netflix. At its inception, Netflix was not a novel concept, with movie rental already a well-established industry dominated by players like Blockbuster.
However, Hastings tapped into a gap in the market: the inconvenience of late fees and physical trips to rental stores. He executed an innovative business model, launching Netflix as a DVD-by-mail service without late fees, leveraging the rising popularity of DVD players for home entertainment.
Hastings' commitment to execution did not stop there. As the Internet began transforming various sectors, he steered Netflix toward becoming an online streaming service, offering unlimited access to movies and TV shows over the Internet. This move capitalized on the growing demand for easy access to diverse entertainment content, establishing Netflix as a convenient and user-friendly platform.
The innovation continued as Netflix delved into content production, where they had a series of successes that helped the company grow even further.
By producing globally acclaimed original content like "House of Cards," "Stranger Things," and "Wednesday," Netflix evolved from a content distributor to a premier content creator. This evolution under Hastings' leadership emphasizes that in entrepreneurship, a plan's strategic execution, not its uniqueness, yields success.
Embrace Intellectual Versatility and Wide Knowledge:
In the entrepreneurial realm, the value of 'T-shaped' skills, which refer to deep expertise in one area complemented by understanding across multiple domains, cannot be underestimated. Such intellectual versatility, typically cultivated through a broad-based education, equips entrepreneurs to foresee trends, connect the dots across disciplines, and conceive innovative solutions.
The capacity to draw connections among seemingly unrelated concepts or problems is a central feature of innovative minds, according to a study published in the Harvard Business Review.
The importance of soft skills - including communication, empathy, and ethical judgment - shines brightly in the landscape of 21st-century entrepreneurship. These skills, often developed during the course of a well-rounded education, are featured prominently on LinkedIn's list of the most in-demand skills, underscoring their critical role.
Learn to Become System-Dependent, Not People-Dependent:
A crucial facet of the entrepreneurial mind is the philosophy that businesses should strive to be "system-dependent, not people-dependent."
This belief accentuates the significance of established procedures and structures that can persist beyond the efforts of individual contributors, thus promising sustained business success.
The Toyota Production System (TPS) illustrates this principle well. Often referred to as "lean manufacturing," TPS is an integrated socio-technical system developed by Toyota that includes its management philosophy and practices.
Its efficiency lies not in singularly talented individuals but in a well-honed system of production and management that ensures high-quality output. In fact, according to a study published by the Journal of Operations Management, the successful implementation of systems like TPS leads to improved operational performance and a sustainable competitive advantage.
How to get guidance as an entrepreneur?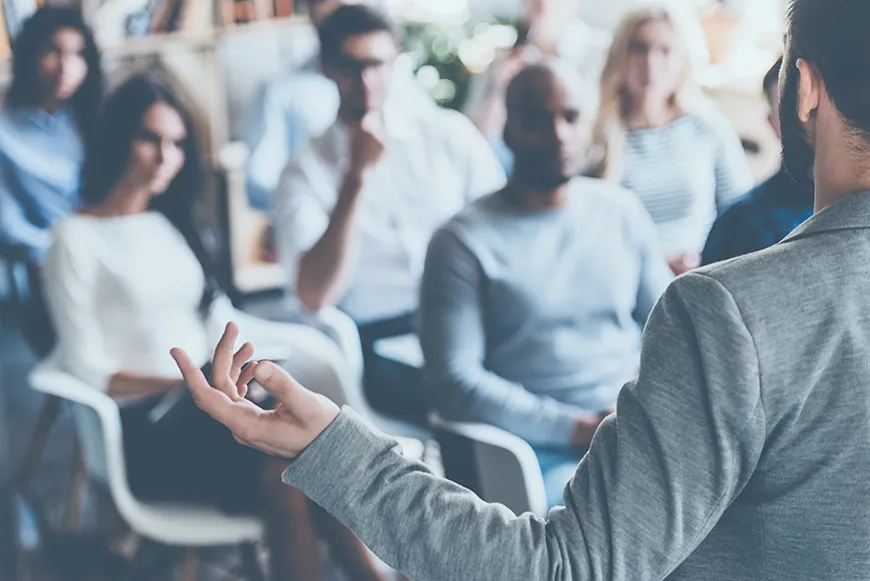 At Meridian University, we are driven by our commitment to helping our students excel in traditional business roles and become impactful entrepreneurs.
Our Creative Enterprise MBA cultivates an environment wherein students explore new adventures for inspiration, become bold, and gain the knowledge and tools necessary to recognize their ingrained capacity for entrepreneurship.
The MBA program is crafted to help you gain core business knowledge in areas such as finance, marketing, and operations, but also encourages creativity, innovation, and purpose-driven leadership.
The curriculum addresses the multifaceted nature of boosting business performance and kick-starting a new venture. It revolves around five fundamental pillars:
Regenerating the commons
Empowering companies and non-profits through living systems
Actualizing generative entrepreneurship
Transforming business innovation
Financial success and achieving entrepreneurial greatness are within your grasp. Take the first step in learning how to develop an "entrepreneur mind" by reaching out to an Admission Advisor today.
Resources:
Liao, Y. K., Nguyen, V. H. A., Chi, H. K., & Nguyen, H. H. (2022). Unraveling the direct and indirect effects of entrepreneurial education and mindset on entrepreneurial intention: The moderating role of entrepreneurial passion. Global Business and Organizational Excellence, 41(3), 23-40.
Dej, D., Shemla, M., & Wegge, J. (2012). Entrepreneurs' creativity and innovation: a key to performance. In Creativity, Talent and Excellence (pp. 135-151). Singapore: Springer Singapore.
Eisenbeiss, S. A., van Knippenberg, D., & Boerner, S. (2008). Transformational leadership and team innovation: Integrating team climate principles. Journal of Applied Psychology, 93(6), 1438–1446.
Pidduck, R. J., Clark, D. R., & Lumpkin, G. T. (2023). Entrepreneurial mindset: Dispositional beliefs, opportunity beliefs, and entrepreneurial behavior. Journal of Small Business Management, 61(1), 45-79.
Mackelprang, A. W., & Nair, A. (2010). Relationship between just-in-time manufacturing practices and performance: A meta-analytic investigation. Journal of Operations Management, 28(4), 283-302.