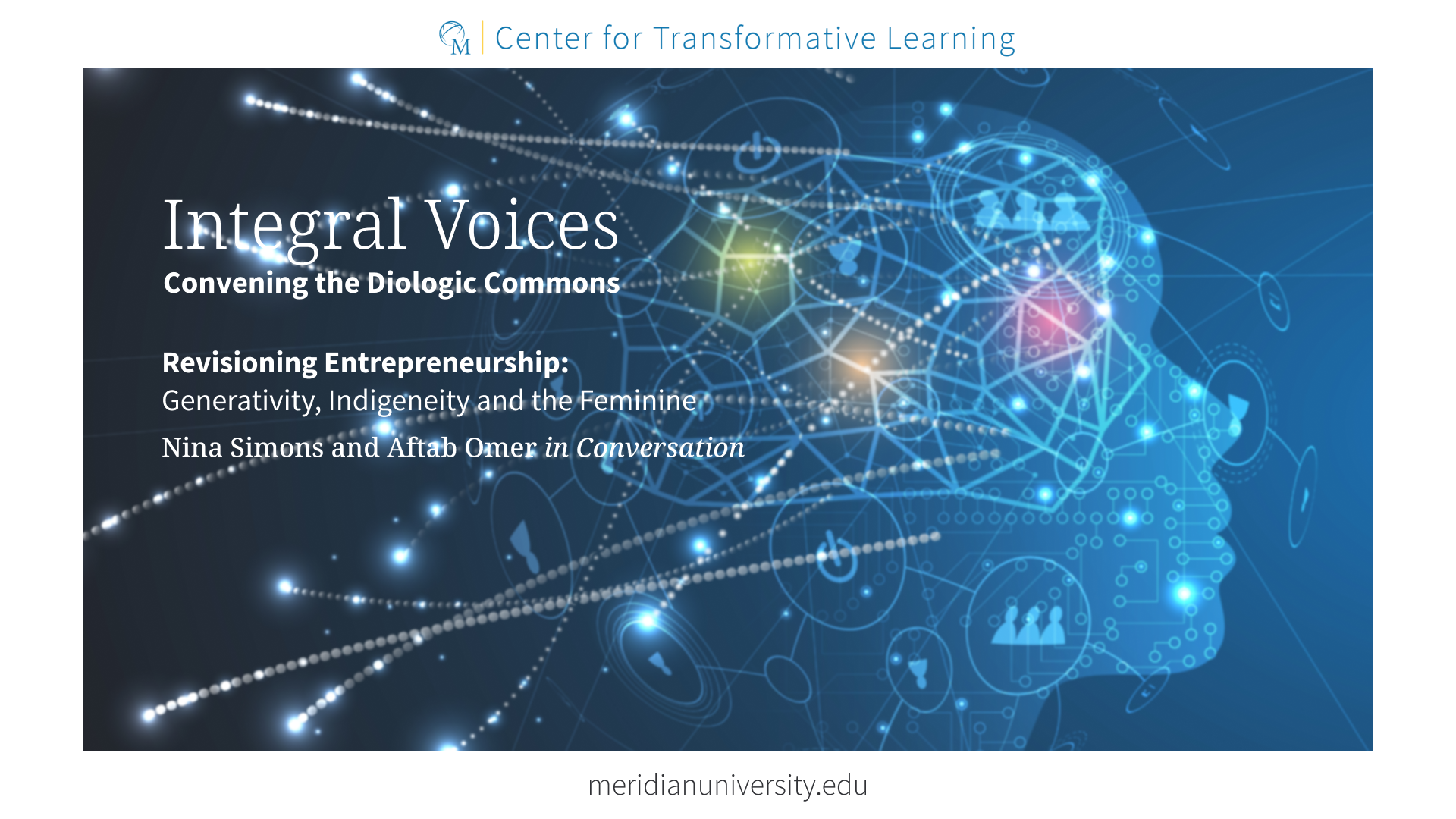 Episode Description
In this expansive and heartful conversation, Nina Simons and Aftab Omer explore the shadows and possibilities of entrepreneurship. Holding a vision of local interdependence and generative globalization, they discuss how transformative innovation gathers social, technological and cultural dimensions in ways that regenerate the commons.
Watch the Podcast below or on YouTube
---
Listen to the podcast below or via the following streaming services:

---
Aftab Omer
Aftab Omer, Ph.D. is a sociologist, psychologist, futurist and the president of Meridian University. Raised in Pakistan, India, Hawaii, and Turkey, he was educated at the universities of M.I.T, Harvard and Brandeis. His publications have addressed the topics of transformative learning, cultural leadership, generative entrepreneurship and the power of imagination. His work includes assisting organizations in tapping the creative potentials of conflict, diversity, and complexity. Formerly the president of the Council for Humanistic and Transpersonal Psychologies, he is a Fellow of the International Futures Forum and the World Academy of Arts and Sciences.
Nina Simons
Nina Simons is an award-winning social entrepreneur and visionary thinker. In 1990, she co-founded Bioneers with her husband and partner, Kenny Ausubel. Over that time she has helped to lead the organization through 29 years of identifying, gathering and disseminating breakthrough innovations that reveal a positive and life-honoring future that's within our grasp, today.
Nina's work currently focuses on writing, speaking and teaching about women, leadership, diversity, nature, systems thinking, leading from the heart, and restoring the feminine in us all. She is the founder of Bioneers' Everywoman's Leadership Program and co-created the Cultivating Women's Leadership residential trainings in collaboration with Toby Herzlich and Akaya Windwood.