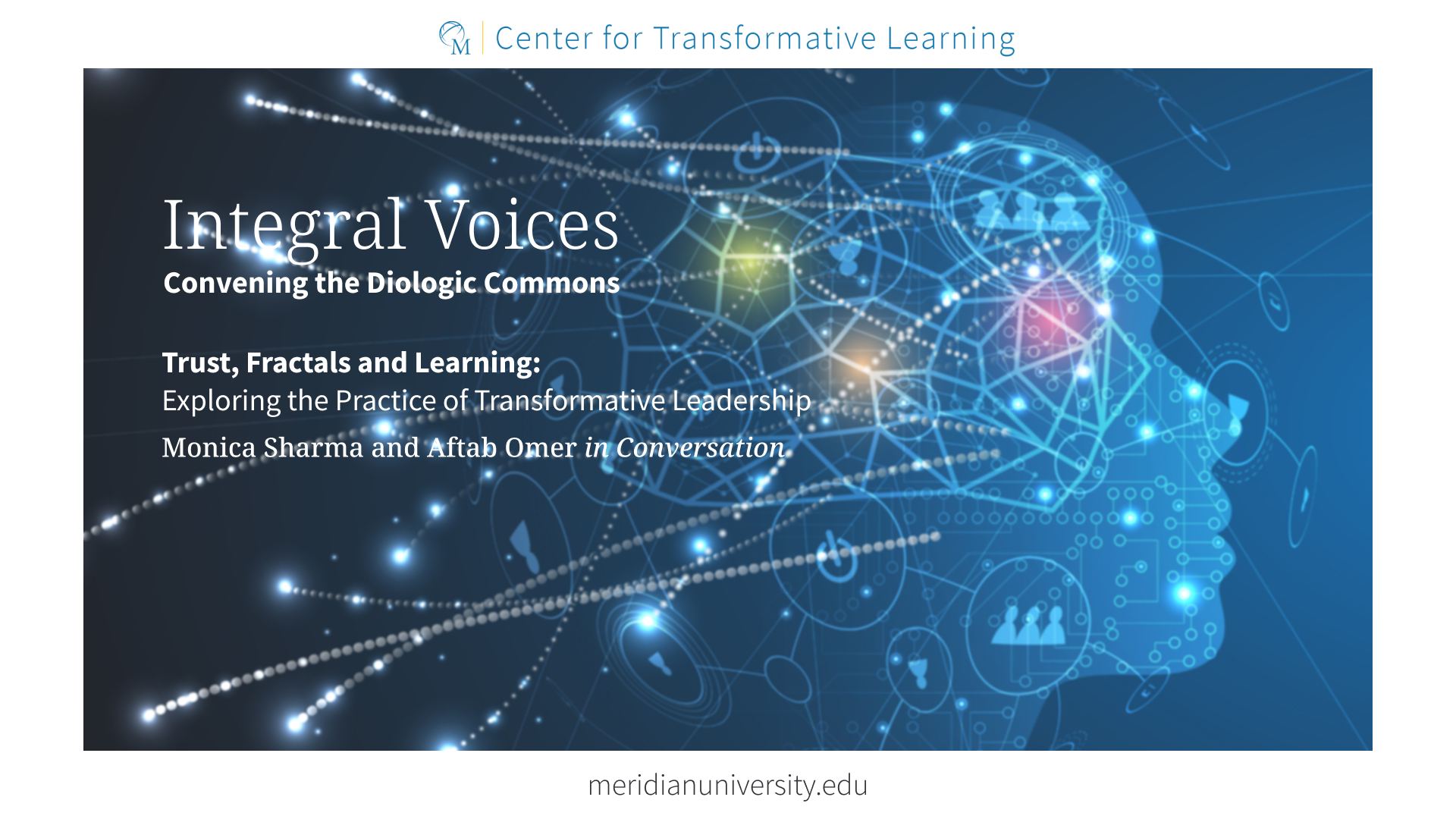 Episode Description
What makes leaders trustworthy? How can cultural and system transformation be scaled? How do transformative leaders serve by engaging worldviews? In this conversation between Monica Sharma and Aftab Omer they identify some of the capabilities required for transformative leaders to systemically engage the fragilities and possibilities of our time.
Watch the Podcast below or on YouTube
---
Listen to the podcast below or via the following streaming services:
---
Aftab Omer
Aftab Omer, Ph.D. is a sociologist, psychologist, futurist and the president of Meridian University. Raised in Pakistan, India, Hawaii, and Turkey, he was educated at the universities of M.I.T, Harvard and Brandeis. His publications have addressed the topics of transformative learning, cultural leadership, generative entrepreneurship and the power of imagination. His work includes assisting organizations in tapping the creative potentials of conflict, diversity, and complexity. Formerly the president of the Council for Humanistic and Transpersonal Psychologies, he is a Fellow of the International Futures Forum and the World Academy of Arts and Sciences.