Earning a doctorate in psychology can be a difficult task and a time-consuming endeavor, especially for busy professionals who are already working in the field. However, online doctoral programs are becoming popular due to their flexibility and convenience.
Read on to learn about the advantages of obtaining a doctorate degree online and the career opportunities that come with it.
Online Doctorate in Psychology: Flexibility and Convenience for Busy Professionals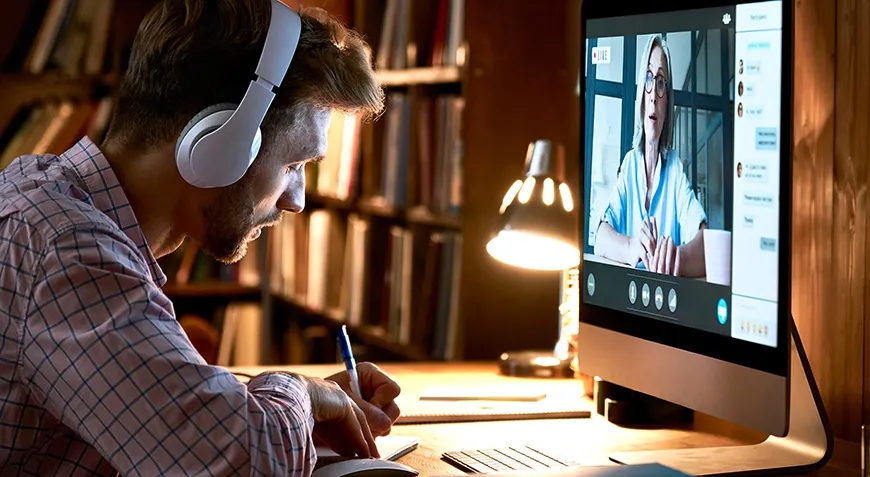 Flexibility
One of the main benefits of online doctoral programs is the flexibility they offer. Online students can study, complete coursework, and attend virtual classes from almost anywhere as long as they have an internet connection.
This flexibility allows students to balance their work and family commitments with their education. In contrast, traditional doctoral programs are generally full-time and demand the students to be present on campus for classes, which can be difficult for busy professionals.
Many online programs offer asynchronous coursework, meaning the students can complete the coursework on their own schedule as long as they meet the deadlines set by the program. This is beneficial for busy professionals as it allows them to continue working full-time while pursuing their degrees.
What can I expect from an online doctorate in psychology program?
Completing an online doctoral program in psychology can take four to seven years and involves a blend of coursework, research, and internships. During their training, students will study various psychology-related topics, such as research methodologies and diagnosing and treating mental diseases.
Pursuing an online Ph.D. in psychology requires students to complete coursework and a dissertation. They will choose a topic, conduct research, and write a dissertation that they will present and defend before a faculty committee, making a significant contribution to the field of psychology.
Most universities that provide online psychology programs include virtual classrooms, online library resources, and the ability to interact with classmates and professors through video conferencing.
Online students also have access to the same resources and support as traditional students, including academic advising and career counseling. These resources ensure that online students receive the same quality of education as those studying on campus and also provide them with an opportunity to learn from renowned professors who do not live in their area.
Students completing their program remotely are held to the same performance expectations and grading standards as those in an on-campus setting, making online Ph.D. programs accessible and viable options.
Costs and Financial Aid
Earning an online degree can save students money, as the average cost of an online doctoral program is less than the typical cost of an on-campus Ph.D. program, which is $115,500.
Regardless, many online doctoral programs offer financial aid to their graduate students in the form of scholarships and loans that can cover tuition and other expenses. It is crucial for students to research their financial aid options and complete the necessary paperwork in a timely manner to secure the support they need.
Admissions Requirements
Most online doctoral psychology programs require a master's degree for admissions, but some programs accept candidates with only a bachelor's degree.  Depending on the school, acceptance may be limited to students who have earned a cumulative GPA of 3.0 or higher.
Is an online doctoral degree in psychology credible?
Several factors determine the credibility of online doctoral degrees in psychology, including the accreditation of the institution and the recognition of the degree by professional organizations in the field.
In order to ensure a program's credibility, it is important to verify the accreditation of the institution by a reputable accrediting body such as the American Psychological Association (APA) or the Senior Commission of the Western Association of Schools and Colleges (WASC). Accreditation guarantees that the program meets the required standards for quality and that other academic institutions or employers will acknowledge the earned degree.
Career opportunities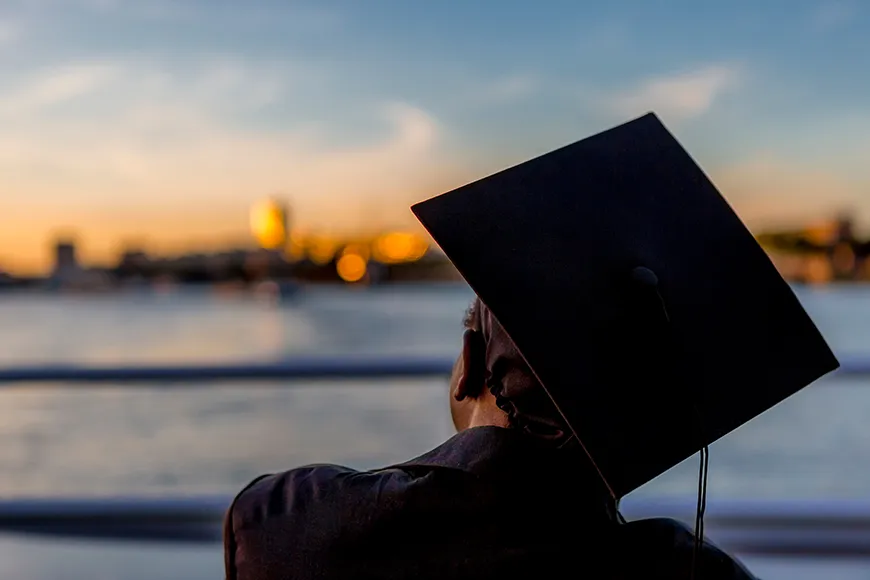 Earning a doctorate degree in psychology can help professionals advance their careers in the field of mental health. The demand for mental health professionals is growing, and obtaining a Ph.D. in psychology can help them stay competitive in the market.  Online doctoral programs in psychology are also a great option for professionals who are looking to change their careers within the field of psychology.
The U.S. Bureau of Labor Statistics predicts a 6% increase in the employment of psychologists in clinical, consulting, and research fields from 2021 to 2031. This growth rate is as fast as the average for all occupations.  The opportunity to obtain a doctorate in psychology online allows an expanded population to take part in this growing field.
What can I do with an online doctorate in psychology?
An online doctoral program provides the same career opportunities as a doctorate earned in person. Graduates with a doctorate degree in psychology have the skills and knowledge to work in different settings such as hospitals, government agencies, clinics, schools, and private practice. Some of the common career paths for those who completed a doctoral degree online include:
Clinical Psychologists: Diagnose and treat mental health disorders and use a variety of therapeutic approaches, such as Cognitive Behavioral Therapy (CBT) and Psychoanalysis, to help clients.
Counseling Psychologists: Work with clients to help them find the strengths and resources to deal with the psychological difficulties in their day-to-day lives.
School Psychologists: Work in educational settings helping students who struggle with behavioral and emotional problems.
Research Psychologists: Conduct research on a wide range of topics, including cognitive processes, social behavior, and developmental psychology.
Industrial-Organizational Psychologists: Use psychological principles to improve the performance of individuals and groups in the workplace.
Social Psychologists: Study how people think, feel and behave in social situations.
Takeaways
You can have access to world-class professors, great learning materials, and guidance, regardless of where you live. Online doctoral programs in psychology are great options for busy professionals who want to further their education and take advantage of the technological revolution of our modern times.
These online programs can be accredited by reputable accrediting bodies such as CACREP or WASC, just like traditional on-campus programs, and can often cost less. Online doctoral programs include a wide range of degree programs, from clinical psychology to industrial-organizational psychology and developmental psychology.
If you are interested in becoming a doctor of psychology, consider checking out our Online Doctoral Psychology Program Overview. The curriculum for Meridian University's Ph.D. in Psychology offers coursework drawing on spiritual traditions, somatic practices, creative arts, mythology, indigenous wisdom, literary and poetic imagination, deep ecology, mystical philosophy, cultural history, and social critique. The Ph.D. program emphasizes research, clinical, and cultural praxis skills through a transformative learning lens. You can also speak with an Admission Advisor to learn more about our programs.
People Also Ask
How hard is an online Ph.D.?
An online Ph.D. program is a challenging pursuit requiring a significant time and energy commitment. Although the online format offers more flexibility and convenience in terms of timing and location, online programs require a lot of self-discipline and motivation on the part of the students to finish them.
The curriculum of an online Ph.D. program in psychology typically includes coursework in advanced topics such as developmental psychology, social psychology, neuroscience, and clinical psychology. Students will also take exams and write research-based dissertations.
To succeed in an online Ph.D. program, students should have strong time-management skills, be able to work independently, and understand the tools and platforms used for online learning. Good verbal and written communication skills are also critical because students need to participate in virtual discussions, collaborate on projects, and engage in other forms of interaction with instructions and peers.
While these programs may be challenging, students prepared to invest the time and effort to complete an online Ph.D. program will make a scientific contribution related to their dissertation topic and obtain a well-respected credential capable of advancing their careers.
Is an online psychology doctoral program for you?
An online psychology doctoral program might be a good fit for you if you are a busy professional who is looking to further your education. Online programs are an opportunity that has emerged out of the technological revolution happening in modern times. Having the possibility to complete doctoral programs from your own home can be a path toward balancing your responsibilities related to work and family and growing as a professional.
Online programs allow you to continue working while studying, which can be a great way to gain practical experience and apply what you have learned to your job. Online programs may also offer flexibility in course selection, allowing you to tailor your program to specific interests and career goals.
Nevertheless, online doctoral programs can be challenging and can require a significant amount of time and effort. These programs include coursework, research, and a dissertation in line with the same academic standards traditional students are held to.
How long does it take to earn a doctoral degree in psychology?
Earning a doctoral degree in psychology typically takes around five to seven years, depending on the program. The length of the program might vary depending on several factors, including the type of the program, which can be full-time or part-time, and whether the student is enrolled in a traditional or online program.
Full-time students in a traditional doctoral program in psychology generally complete the program in four to five years, whereas part-time students can expect to take longer, about six to seven years. All students in traditional and online doctoral programs will take courses on various topics, including statistical analysis, research methods, diagnosis, and treatment of mental health disorders. They will also complete a dissertation.
Is a Psy.D. harder than Ph.D.?
The difficulty of a Psy.D. or a Ph.D. varies based on an individual's abilities, background, program of study, and personal motivations.
Both degrees demand a significant amount of time, effort, and dedication. In a typical Ph.D. program, students perform coursework, complete an original research project, and write a dissertation.
A Psy.D. program, like a Ph.D., requires multiple years of study and clinical training. This program type emphasizes the practical application of psychology in a clinical setting. Students pursuing a Psy.D. will complete a certain number of supervised clinical hours in addition to coursework and exams.
Ultimately, the difficulty level of each degree will depend on the individual's experience and background and the rigor of the program in which they are enrolled.