Introduction
Are you considering pursuing a career as a clinical psychologist and are asking "what is a PsyD?" Seeing "PsyD" pop up in your Google searches for doctoral degrees? Read on to learn more about the PsyD and find out if it is a good fit for you and your career goals.
What is a PsyD?
A PsyD is a Doctor of Psychology degree for an individual who is trained to provide evidence-based psychotherapeutic treatments. PsyDs are specifically trained in clinical practice, which is different from PhDs in Clinical Psychology. PhDs focus more on research than on clinical practice and clinical work. Those with a PhD are trained to become researchers and/or scientists in the areas of psychology.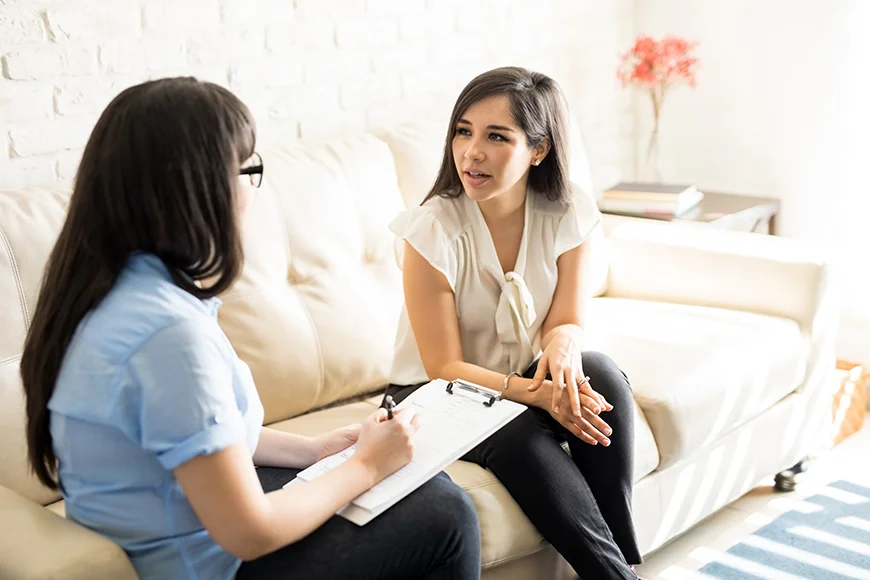 A Doctorate of Psychology degree, which is abbreviated as Psy.D., is a professional doctorate in the field of psychology.
A Doctorate of Psychology degree, which is abbreviated as Psy.D., is a professional doctorate in the field of psychology. To earn this degree, students must complete a minimum of three years of supervised training and clinical experience after receiving their master's degree. Students enrolled in a PsyD program may also choose to specialize in a certain area. Universities typically offer several different specializations.
A PsyD program will include courses on topics such as:
theories and methods of research and practice
clinical assessment and treatment
diagnosis and treatment planning
professional ethics
With a PsyD, you can become a licensed psychologist.
After you've completed your clinical training, you can apply for licensure through the state where you live. While there are differences in admission requirements from state to state, most states require that applicants have a doctoral degree (PsyD or PhD) with at least two years of experience working under supervision in the field. In addition, most states require professionals to pass a national exam such as the Examination for Professional Practice of Psychology (EPPP) before they can receive their license. Once licensed, psychologists may work independently or as part of a group practice; they may also choose to work in hospital settings or schools.
Psychologists who want to specialize may choose a concentration such as neuropsychology or forensic psychology. Some of these fields require additional education and training beyond a standard doctorate program. Training in some of these sub-specialties may be available to students with graduate degrees but no clinical experience at all—a common route taken by those seeking advanced degrees—while some programs mandate completion of three years of postdoctoral training before entry into practice is allowed.
With a PsyD you can have your own practice.
A PsyD is a professional degree, so you can practice independently. As an independent practitioner you may provide services in private practice, clinics, hospitals, schools and universities (if your state allows it), government agencies, or any other setting with the capacity to pay for your services.
You will need to become licensed in the state where you plan to work as a psychologist if it is not already required by law for all professionals with this degree.
We recommend contacting your state licensing board for information on how to become licensed and for the application materials. You should also check with your college or university's registrar's office to make sure you have fulfilled all degree requirements.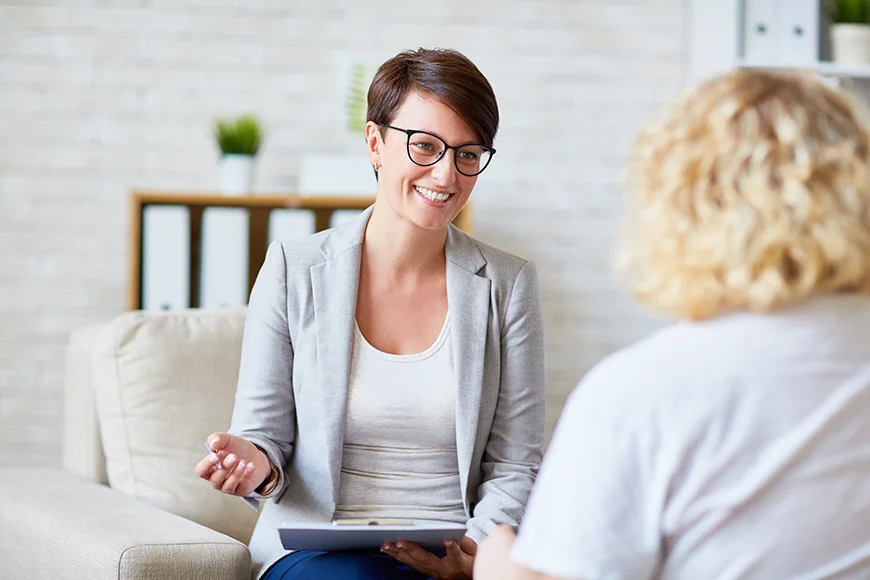 PhD and PsyD programs are both recognized by the American Psychological Association (APA).
Both PhD and PsyD programs are recognized by the APA. The APA is the largest professional organization for psychologists in the world, with more than 122,000 members. Because APA accredits both types of mental health professional degrees, both PhD and PsyD programs meet established standards and can be trusted to deliver effective and ethical training to students.
PsyD and PhD programs both require students to complete a thesis, but they differ in their emphasis on clinical vs. research training. A PhD program is more research-oriented and prepares students for careers in academia or other professional research settings. A PsyD focuses more on practical application of theory to real-world problems, preparing graduates for careers as clinicians or researchers in applied settings such as hospitals or community mental health centers.
If you want to be able to practice independently and become licensed as a psychologist, a PsyD is a great choice.
While you are training in a PsyD program you will have the opportunity to hone your skills in broad clinical settings and will get experience working with patients with a variety of issues, rather than focusing heavily on research.
If you are considering getting a PsyD or PhD, it is important to know that both degrees have their benefits and drawbacks. While the differences may seem small at first glance, they can have a huge impact on what kind of career path you will be able to take after graduation and on how long you will spend earning your degree.
PsyD programs are designed to prepare you for a job  as a clinical psychologist. They often focus on research methods and statistics, which can help you become an effective practitioner. PhD programs, on the other hand, provide an opportunity for students to develop their own area of research interest by providing them with more independence from faculty members.
PsyD vs. PhD: Who Should Apply?
If you have a strong interest in psychology and want to become a practicing clinical psychologist, then a PsyD program is probably the best choice. If you have an idea for a research topic you would like to pursue, or if you simply enjoy learning about new areas of study, then applying for a PhD program is probably better suited for your needs.
Both degrees can lead to careers in clinical psychology, but each one is geared toward different types of professionals. PsyD graduates often work for community mental health centers or hospitals as therapists or case managers. They may also work with organizations such as the U.S. Department of Veterans Affairs, which provides services to veterans and their families who have experienced mental health problems following deployment.
A PsyD is aimed at preparing students for clinical practice.
A PsyD is intended for students who want to work directly with patients and are seeking licensure as a psychologist. If you are looking to be hands-on in the field, the PsyD will allow this with more clinical coursework and training in applied settings.
[blockquote] A PsyD is intended for students who want to work directly with patients and are seeking licensure as a psychologist. If you are looking to be hands-on in the field, the PsyD will allow this with more clinical coursework and training in applied settings.
The Doctor of Psychology degree is designed to help students prepare for independent practice as licensed psychologists, but it is also appropriate for those who will be working in some other capacity (such as providing counseling or research) while they complete their doctoral program.
The PsyD is more clinically focused than the PhD, and students will have the opportunity to work with patients from day one. The PsyD program also includes a research component that focuses on applied psychology, which means you will be able to help shape the field of clinical psychology as you pursue your degree through focusing on research.
Psychologists with a PsyD degree are considered expert practitioners.
In the United States, a PsyD degree is a professional doctorate in psychology that can be achieved by completing an intensive program of study in clinical psychology and passing a comprehensive examination. A doctorate is the highest academic degree possible and is usually conferred after several years of study at graduate school or professional school.
A PsyD, also known as a Doctor of Psychology, does not necessarily require five to seven years to complete (as is the case for a PhD) but rather may be earned in four to six years. Although there are differences between PsyD programs, they all include coursework in different areas related to clinical practice; supervised practice with patients under the supervision of licensed professionals; research on an area related to clinical practice; completion of an internship and/or residency program; passing written examinations (usually three) on subjects taught during coursework and supervised practice; and fielding questions from examiners who evaluate their knowledge base based on information learned throughout education process.
Conclusion
If you want to work directly with patients and helpimprove their lives, a PsyD is a great option. You will be prepared for a career that can be rewarding and fulfilling, while helping others in need!
Interested in learning more? Check out our Psychology Program Overview or speak with an Admissions Advisor to learn more about our programs.
People Also Ask
Is a PsyD the same as a PhD?
No. A PsyD and a PhD are not the same. A PsyD is a Doctor of Psychology while PhD stands for a Doctor of Philosophy. A Doctor of Philosophy is a broad term used to describe a doctoral research degree and is the highest level of academic achievement. A PsyD is used specifically for someone who holds a doctorate in Psychology.
Is a PsyD higher than a PhD?
A PsyD is a Doctor of Psychology while a PhD is a Doctor of Philosophy in Psychology. Both doctoral degrees are respected in the industry and can be used to obtain a psychology license in the state in which you would like to practice. Although both degrees are valued and equal to each other in many ways, a PsyD degree is more suited to those interested in clinical practice while a PhD focuses more on research and  is generally considered to be the more prestigious degree.
Are people with PsyD called Dr?
An individual with a doctorate could refer to themselves as "doctor." However, it is important to note that having a PsyD does not make the holder a medical doctor, and is not licensed to prescribe medication or medical treatments in most states within the US.
What does PsyD stand for?
PsyD stands for Doctor of Psychology.