Data from Coursera, one of the biggest platforms for online education, shows that in 2021 the total number of registered learners was 91 million. The United States is number one in terms of platform users, with 17.3 million people joining Coursera, followed by India with 13.6 million.
Online learning has become a massive and highly-respected form of education that has provided people from all around the world the opportunity to change their lives.
For people specifically aiming to become psychologists, there are now accredited online PsyD Programs that aim to provide all the necessary resources to become mental health professionals.
Online programs offer students the opportunity to pursue higher education from the comfort of their homes and have a flexible schedule.
In this article, we'll look at the advantages of online PsyD programs and how they create an opportunity for busy professionals that have never existed.
PsyD Programs Online: Advantages and Opportunities for Aspiring Psychologists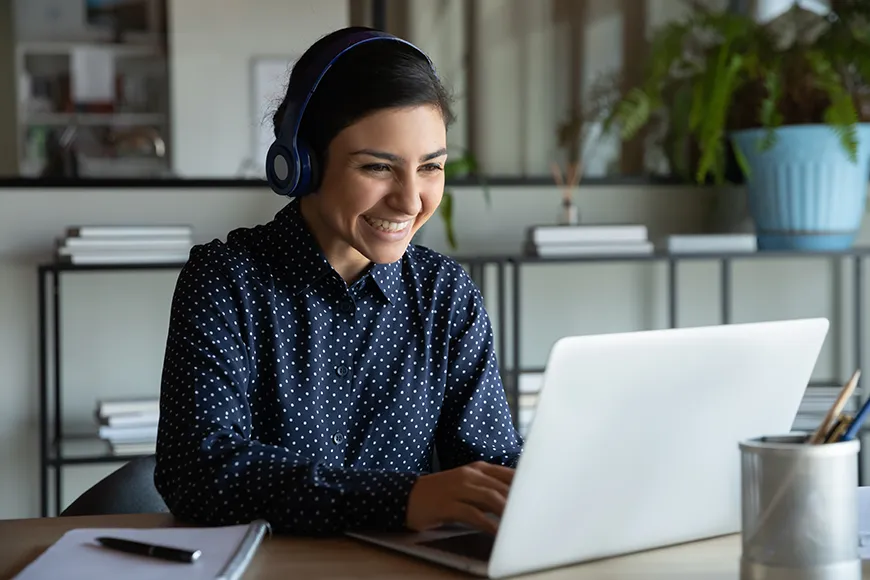 Flexibility of Schedule
As an adult, you gather a lot of responsibilities. You might have a family to take care of, a job, and a house to pay for. Therefore, you have very little time for anything else.
Given these conditions, it's understandable that not many people venture into pursuing a Ph.D. or a PsyD. In many cases, it's almost impossible for aspiring psychologists to complete a doctoral program because they can't physically go to college classes due to their circumstances.
The PsyD programs online provide an answer to that issue by allowing working professionals with other obligations to pursue their degrees without sacrificing their other responsibilities. If they opt for a fully online program, they don't have to leave their home and can even complete the course within a timeframe according to their schedule.
Lower Cost and Increased Accessibility to Education
Pursuing an online PsyD program can be less expensive than a traditional program. They can also provide financial aid options, such as federal student loans and scholarships, to help students afford their education.
The programs also are more inclusive for people that struggle with physical or mental disabilities. Given that the learning happens online, it gives them access to the same learning opportunities as those without disabilities.
This is highly important as, based on the data provided by the U.S Census' American Community Survey (ASC) in 2021, 13% of the civil population reported some form of disability. Moreover, in the 2015-16 academic year, 19% of all enrolled undergraduates and 12% of all enrolled graduate students reported having a disability.
Increased Opportunities for Collaboration & Specialization
The PsyD programs online allow students to interact through virtual classrooms and discussion boards with students from around the world. This increases the networking potential that any given student has, which can be highly beneficial for future mental health professionals, as their network can aid them in expanding their job opportunities.
In addition, an online doctor of psychology degree can offer more specialized tracks than traditional programs. Psychology specialization allows students to pursue their particular interests within the field of psychology, such as criminal justice or neuropsychology.
For example, Capella University offers a PsyD in Industrial/Organizational Psychology, which deals with applying psychology in an organizational setting. Organizational psychology improves a  team's performance in a company through various techniques.
Another specific career path that students may pursue through an online PsyD program is that of industrial-clinical psychologists. This subfield of psychology focuses on principles from both industrial-organizational psychology and clinical psychology to address mental health issues in the workplace.
What to Look for in an Online PsyD Program
Accreditation
When choosing from one of the PsyD programs online, it is crucial to consider accreditation. Completing a program accredited by a reputable accrediting body such as The American Psychological Association (APA) or the U.S. Department of Education is essential to obtain your license.
This ensures the program meets high standards for quality education and ethical practices. Completing an accredited program signals potential employers that a mental health professional has undergone all the necessary training to provide services as a licensed psychologist.
Program requirements
You should research the admission requirements for online PsyD programs before applying. Admission requirements may include the following:
Minimum degree level
Minimum GPA
Background checks
English language proficiency
For example, for our PsyD in Clinical Psychology, the requirements are:
A Bachelor's degree is required for admission to Meridian's graduate degree programs.
Students submit an online application form along with documents such as official transcripts, a personal statement, and letters of recommendation. The Admissions Committee reviews all applications and invites select applicants to proceed to an interview. More information is available on the Application Process page.
All students are expected to be proficient in the English language, as all instruction at Meridian is offered in English.
Ensure that you meet the minimum requirements before applying to the program. For example, some programs demand that their students have a Master's degree in Psychology or a related field before applying to the PsyD program.
Financial Aid
Tuition rates for online PsyD will vary depending on the program. You should research the program's cost and see whether there are financial aid options. Federal student loans and scholarships are common sources of financial aid that can assist students in their quest to pursue higher education.
One example of financial aid that can be available for graduate students pursuing a PsyD program is the Federal Direct Loan Program. This program can offer you low-interest loans if you are pursuing a graduate or professional degree, including a doctoral program in psychology.
The Federal Direct Loan Program offers multiple types of loans, including direct subsidized and unsubsidized loans. Direct Subsidized Loans are available to students who demonstrate financial need, and the federal government pays the interest on the loan while the student is enrolled in school.
Direct Unsubsidized loans are available to undergraduate, graduate, and professional students. For this type of loan, the eligibility is not based on financial need, and the interest accrues on the loan while the student is in school.
The maximum amount a student can borrow through the Federal Direct Loan program varies depending on the student's financial need and the cost of attendance at the institution. If you are a graduate or professional student, you can borrow up to $20,500 yearly in Direct Unsubsidized Loans.
Practical Experience Requirements
To have the opportunity to become a licensed psychologist, you need a certain number of clinical hours completed. You need to research the program you are interested in enrolling in and assist students in finding internships or practicums.
For example, to become a Licensed Marriage and Family Therapist (LMFT) in California, a student has to complete a minimum of 3,000 hours of supervised practice during a period of at least 104 weeks.
Practical experience is essential for clinical practice because it prepares students for real-world scenarios. In addition, it also helps graduate students to better understand the theoretical information because now they can see it in practice.
For example, if you learn about the Cognitive-Behavioral Therapy Framework (CBT), you will understand it a lot more deeply if you see it used by a therapist in a real case.
Retention and Job Placement Statistics
Retention and job placement statistics can provide valuable insights regarding the success of a PsyD program.
You need to consider the percentage of the students that have completed the program, how many managed to get a job, and the program retention numbers.
High retention numbers signal that the students were satisfied with the program, while a high job placement rate indicates that the program has successfully prepared the students for careers in clinical psychology.
How fast can I do a PsyD?
The time it takes to complete a PsyD program can vary depending on various factors, such as the course requirements, clinical hours, and training hours. In general, completing a PsyD program takes between four and seven years to complete.
Some programs offer accelerated options that allow students to complete a program more quickly. One of the most common ways that programs accelerate the timeline is by offering courses year-round, including during the summer months. This allows students to complete more courses in a shorter period of time and graduate earlier.
Another strategy is to offer what online degrees typically provide, asynchronous coursework, which allows students to complete some or all of their coursework at their own pace.
A unique pathway to pursue higher education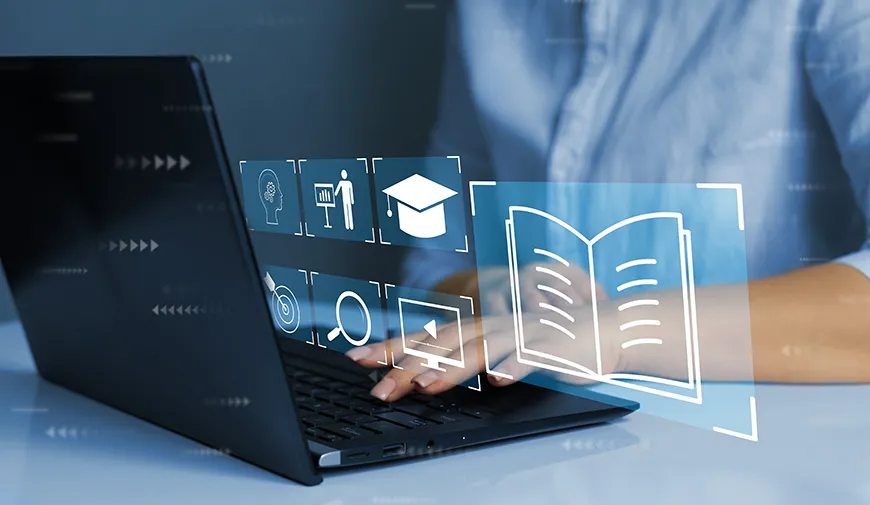 In conclusion, online education, a pathway that is increasingly popular, as evidenced by the staggering amount of registered learners on platforms like Coursera, has created an opportunity for aspiring psychologists to pursue their dreams without sacrificing their other responsibilities.
Online PsyD programs offer multiple advantages, including flexibility, lower cost, increased accessibility to education, and opportunities for collaboration. A student should consider several factors when selecting a program, such as accreditation, program requirements, financial aid options, practical experience, and others.
If you are tempted to pursue online education, explore the mind's complexities, and support other people's mental health, consider checking out our PsyD in Clinical Psychology. We provide two possible formats to pursue this degree, an online option and a hybrid option.
Each quarter students can take one or multiple seven-week online courses. This schedule gives students time between quarters to rest, engage, and prepare.
Our custom social learning platform and live course video calls with faculty allow students to interact with their peers and professors, creating a supportive community of learners. Plus, our optional onsite or online Transformative Learning Labs provide an opportunity for hands-on learning experiences.
At Meridian, we believe that education should adapt to the needs of the students, not the other way around. That's why we provide our student's multiple flexible format options to pursue their graduate education at a pace that works best for them. Learn more about the details of our programs by emailing an Admission Advisor.
People Frequently Asked:
Is it worth it to get a PsyD?
Whether or not it's worth it to get a PsyD depends on your career goals and personal circumstances.
A PsyD will equip you with the skills to become a licensed psychologist, capable of analyzing and deeply understanding human behavior and the mechanism that governs the human psyche. It can also help you grow professionally and have better job stability. According to data from Payscale, the average salary of a psychologist was $86,146 per year, with the top 10% earning over 122,000 per year.
Nevertheless, you have to consider that earning a PsyD degree comes with a significant investment of time, money, and effort. The program takes around 4-6 years to complete and requires going through rigorous coursework, supervised clinical training, and completing a dissertation.
Pursuing a PsyD is a difficult path to take, but at the same time, it could lead to a fulfilling career. It is up to you to decide whether earning a PsyD is a worthwhile pursuit.
Is a PsyD as good as a PhD?
A PsyD is as good as a Ph.D. and, in some cases, better, depending on your career aspirations. Pursuing a PsyD will help you gain the necessary skills to become a clinician and work in settings such as private practices, hospitals, schools, and government agencies.
You will be able to determine what evidence-based practice is and how to best choose the most suitable psychological framework to support people's mental health.
On the other hand, pursuing a Ph.D. will imply that you will spend more time focusing on research, learning about research methods, statistics, and how to conduct experiments. You will be highly prepared to take academic positions and work as a researcher.
Overall, whether a PsyD is better or as good as a Ph.D. depends on whether you want a career centered more around clinical work or research in psychology.
Does APA accredit online PsyD programs?
The American Psychological Association (APA) does not currently accredit fully online PsyD programs. However, some hybrid or blended PsyD programs that combine online and on-campus coursework gained APA accreditation.
Other regulatory bodies, such as the U.S. Department of Education, accredit online and hybrid doctoral programs. Accreditation aims to ensure that a program prepares students to understand the principles behind professional psychology. This means that they are fully equipped to support people's mental health and have a deep understanding of the intricacies of the human mind.