Online Master of Business Administration (MBA) education has become popular in recent years. The best online MBA programs feature numerous benefits for working professionals. These benefits include greater program flexibility and accessibility, networking opportunities, versatility in business principles, and enhanced work-life integration.
MBA education in the United States needs an update. The future of MBA programs must consider shifting skill requirements, declining differentiation (and commoditization), changing student preferences, and diversity and inclusion. Updated curriculums should be tied to 21st-century business practices, ethics, social responsibility, and digital transformation. These topics better reflect the realities of today's business world and provide MBA graduates with a relevant and future-proof education.
Prospective students should carefully consider numerous factors when choosing a program. Accreditation, faculty, curriculum, reputation, flexibility, cost, and potential financial aid will drive the student experience and professional outcomes. Researching these aspects will help prospective students find the best online MBA programs that align with their goals and needs.
This article thoroughly explores cutting-edge online MBA programs in the United States. These degree programs are accredited, staffed by exceptional teams, and apply real-world business practices. Program candidates graduate with up-to-date skills, ready to operate within and lead companies to success.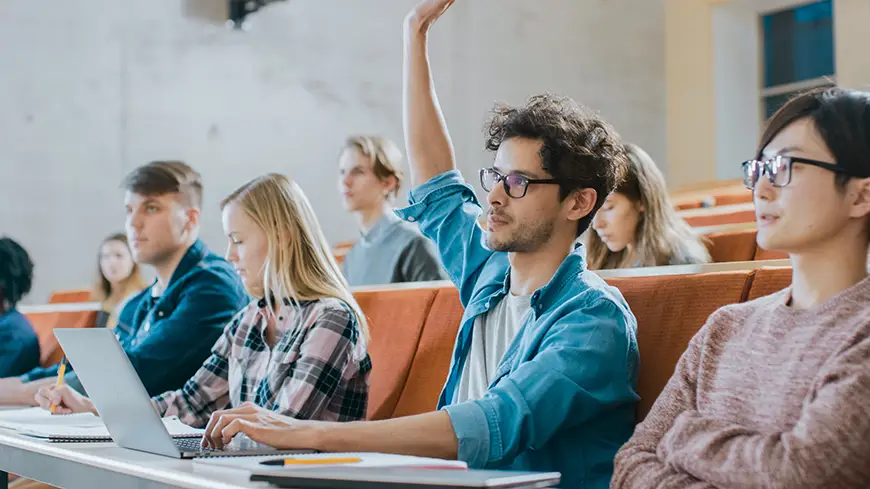 The best online MBA programs
Three major publications that rank online MBA programs - US News, Forbes, and Fortune - use different assessment methodologies. These methodologies look at factors like career outcomes, student excellence, reputation, and return on investment (ROI)
US News ranks online MBA programs based on the following:
Student engagement (35%): Peer reputation, admissions selectivity, faculty credentials.
Student services and technology (20%): Tech support, library services, career counseling.
Faculty credentials and training (20%): Faculty education level, experience, training
Expert opinion (15%): Opinions of high-ranking academic officials.
Student excellence (10%): GMAT/GRE scores, undergraduate GPA.
On the other hand, Forbes ranks online MBA degrees solely on return on ROI. They survey alum compensation before and after earning their MBA to calculate a five-year gain per school. This gain is the total compensation minus tuition, fees, and forgone salary while in school.
Finally, Fortune's MBA program scoring is made up of three components:
Program score (55-62.5%): Student quality, curriculum, career outcomes
Fortune 1000 score (15%): Alumni in Fortune 1000 companies
Brand score (15-25%): Peer assessment, rankings by other publications
Each methodology has pros and cons, so checking multiple rankings can provide a more holistic view of the best online MBA programs. The following outlines some top-ranked programs in the United States today.
Meridian University
Meridian University's MBA in Creative Enterprise is a part of a third wave of business education. This innovative program integrates whole-person and whole-system competencies, focusing on sustainable and generative practices that ensure individual success and benefit the greater community.
Key features of this program include:
Combining core business skills like management, marketing, and finance with social, technological, and cultural innovation.
Preparing leaders capable of driving positive change and addressing community needs.
Fostering creativity, innovation, empathy, and systems thinking.
Offering flexibility to match student passions and professional goals.
Providing scholarships for social entrepreneurs and developmental coaches.
Integrating five key dimensions: sustainability, creativity, consciousness, collaboration, and ethics.
The program develops leaders equipped for the emerging transformation economy. It is designed for entrepreneurs, executives, and aspiring changemakers.
Indiana University-Bloomington (Kelley)
The Kelley School of Business at Indiana University-Bloomington offers a top-ranked online MBA program called Kelley Direct. This flexible program allows students to complete their MBA online in 2-4 years while working full-time.
Kelley Direct is consistently ranked as one of the best online MBA programs in the country, holding the number one spot on US News and World Report's rankings (as a tie with the University of North Carolina-Chapel Hill Kenan-Flagler Business School).
Kelley Direct's curriculum mirrors the on-campus program, covering core business disciplines through interactive online instruction and simulations. Students also complete immersive experiential learning through short campus residencies.
The program offers seven majors for specialization, including business analytics, digital technology, entrepreneurship, finance, marketing, strategy, and supply chain management. Over 50% of the curriculum consists of custom electives.
Kelley Direct has a distinguished faculty, career coaching services, over 124,000 alumni globally, and flexibility for working professionals. Graduates see an average salary increase of over $30,000 after completing the program.
University of North Carolina-Chapel Hill (Kenan-Flagler)
The online MBA program at UNC Kenan-Flagler Business School (MBA@UNC) is consistently ranked as one of the best online MBA programs in the country. The curriculum matches the on-campus program and is taught by the same outstanding faculty.
Key features of the MBA@UNC include:
Flexibility to complete the program in 2-4 years while working full-time.
STEM-designate curriculum covering core business disciplines.
Elective courses across UNC's broader MBA portfolio.
Immersive virtual classroom experience and networking opportunities.
Optional short residences on campus.
Robust career support and an alumni network of over 20,000 graduates.
The MBA@UNC develops strategic leaders equipped to drive innovation and lead change. Admissions are competitive, with requirements including professional experience, GMAT/GRE scores, and a bachelor's degree.
This program is designed for high-achieving professionals seeking to advance their careers while balancing work and life demands. It provides the rigor and network of UNC Kenan-Flagler through a flexible online format.
University of Florida (Warrington)
The online MBA from the University of Florida Warrington College of Business offers a flexible and highly-ranked program. Students can complete the degree in either a one-year accelerated or two-year format while working full-time.
The online curriculum is the same as the on-campus iterations and is taught by its leading faculty. Notable aspects of the program include:
Ranked #4 best online MBA program by US News and World Report.
STEM-designated program.
Flexibility for working professionals.
Electives across UF's wider MBA curriculum.
Powerful alumni network of over 50,000 graduates.
Admissions are selective, requiring professional experience, strong standardized test scores, transcripts, essays, and recommendations.
Carnegie Mellon University (Tepper)
The Tepper School of Business at Carnegie Mellon University offers a highly-ranked Online Hybrid MBA program. This part-time program allows students to complete their MBA in thirty-two months while working full-time. The program combines live interactive online classes with offline content that students can complete independently and at their own pace. Additionally, students attend in-person Access Weekends throughout the program to strengthen connections and network with classmates and faculty.
The Tepper Online Hybrid MBA is consistently ranked among the top online MBA programs, with a strong focus on leadership and analytics. The curriculum is delivered by the same renowned faculty as the full-time program, covering core business courses and offering a STEM-designed degree.
Key highlights of the program include:
Flexibility for working professionals.
Live online classes and asynchronous content.
In-person Access Weekends for networking and immersive experiences.
Average GMAT score of 684 and undergraduate GPA of 3.41 for incoming candidates.
This rigorous and innovative program helps professionals advance their careers while maintaining an appropriate work-life integration.
University of Southern California (Marshall)
The Online MBA (OMBA) program at USC Marshall School of Business is a 21-month program that does not require a GMAT for admission. The curriculum focuses on core business disciplines like marketing, finance, management, accounting, and entrepreneurship.
Some notable aspects of the program:
Ranked as one of the top online MBA programs by US News and World Report and Poets&Quants.
Starts with a one-week on-campus residency followed by fully online coursework.
Fifty-one total credits with an integrated, lockstep curriculum.
Uses video content, live online classroom sessions, and cohort groups for student engagement.
25-30% acceptance rate, with around 300 admitted out of 1,000 applicants annually.
Costs $120,000 total.
Provides access to Marshall's network of over 80,000 alumni.
USC Marshall's OMBA provides a challenging business education through a comprehensive curriculum and virtual tools. The program primarily serves experienced professionals looking to advance their careers further.
University of Michigan (Ross)
The University of Michigan's Ross School of Business offers an online MBA program called the Michigan Ross Online MBA. The following are some key details about the program:
The Online MBA is a fully accredited MBA program from a top business school.
It is a flexible program for working professionals, combining live online class sessions and self-paced coursework.
Students take the same rigorous Michigan Ross MBA curriculum taught by the same faculty as the in-person program.
The program can be completed in 2-3 years by taking 1-2 courses per semester, with students able to adjust their pace as needed.
There are 57 total credits required. These credits include core courses, electives, residencies, and a Multidisciplinary Action Projects (MAP) course.
Students attend three short in-person residencies in the U.S. or internationally as a part of the program.
Admission requires at least twelve months of full-time work experience, with 24+ months highly recommended.
The estimated total tuition is $118,000 for Michigan residents and $128,000 for non-residents.
The Michigan Ross Online MBA allows executives to pursue and earn an MBA from a highly reputable program on a schedule that fits their lifestyle.
Image: https://www.shutterstock.com/image-photo/female-student-taking-notes-book-library-516640027
Alt text: A student with a laptop takes notes while studying in a library
Description: Online MBA degrees offer complete flexibility and enhanced work-life integration
Core curriculum and specializations
The core curriculum of the best online MBA programs provides a foundation in key business disciplines, such as accounting, finance, marketing, operations, strategy, economics, statistics, and leadership. Common courses include:
Financial accounting
Managerial accounting
Corporate finance
Marketing management
Operations management
Business strategy
Managerial economics
Data analysis and statistics
Marketing
Organizational behavior
The core courses equip students with essential hard and soft skills needed to succeed in leadership roles across various industries and functions. Most curriculums emphasize critical thinking, data-driven decision-making, communication, and strategic planning.
Total core credits range from 30-36 credits for most programs. Course delivery formats include recorded lectures, live virtual, group projects, case studies, simulations, and more. Top programs seamlessly blend synchronous (live) and asynchronous (pre-recorded) learning for maximum flexibility.
Specializations
After completing the core courses, online MBA students can specialize through elective courses in the following areas. This is not an exhaustive list; every university has its own specializations.
Finance
Finance specializations provide advanced knowledge of financial markets, securities valuation, risk management, corporate finance, and investment strategies. Related courses may include Investments, Financial Modeling, Mergers and Acquisitions (M&A), Derivatives, and International Finance.
This specialization prepares students for careers as financial analysts, portfolio managers, risk managers, and corporate treasurers.
Marketing
Marketing specializations build expertise in digital marketing, brand management, consumer behavior, market research, and sales management. Common courses include:
Digital marketing strategy
Marketing analytics
Consumer behavior
Product and brand management
Upon completing the specialization, students can find jobs as marketing managers, market research analysts, digital marketing specialists, and brand managers.
Entrepreneurship
Entrepreneurship provides students with knowledge and skills for starting and managing new ventures. Courses cover new venture creation, entrepreneurial finance, lean startup methodology, and scaling and growing strategies.
Many students who complete this specialization move on to being new business owners.
Healthcare management
Healthcare management specializations teach the business side of healthcare. Courses include:
Healthcare systems and policy
Healthcare economics
Healthcare operations and quality management
Healthcare information systems
This specialization enables students to pursue leadership roles in hospitals, health systems, insurance companies, and related healthcare organizations.
Data analytics
Data analytics can be applied to a significant number of organizations and industries. This specialization builds statistical analysis, machine learning, data mining, data visualization, and business intelligence capabilities.
Data analytics specialization courses include predictive analytics, data visualization, big data management, and business intelligence and data warehousing. The curriculum prepares students for roles such as data analysts, business intelligence specialists, and data scientists.
STEM
STEM specializations integrate business education with science, technology, engineering, and mathematics. Courses emphasize technology management, analytics, innovation, and commercialization. This specialization best suits students with STEM backgrounds pursuing business leadership roles.
Flexibility and program structure
When choosing an online MBA program, it is essential to evaluate the flexibility and structure of the program to ensure it aligns with your needs and preferences. Online MBA programs come in various formats, including part-time, full-time, and accelerated options. Each option has its benefits and drawbacks.
Part-time MBA program: These programs typically take about 2.5 to 3 years to complete. They are designed for students who work full-time. Part-time programs are flexible and offer reasonable work-life integration, allowing students to access the same faculty and resources as their full-time peers.
Full-time MBA programs: Full-time programs usually take two years to complete. They are designed for students who can commit to two years of study without working full-time. Full-time MBA programs are ideal for students with little experience launching their careers.
Accelerated MBA programs: Accelerated programs typically take 12-18 months to complete. They allow students to earn their MBA quickly, investing less time and money than traditional MBA programs require.
Program duration and average pricing
Online MBA program durations can range from as short as nine months to as long as four years. The average duration for most online MBA programs is about two to three years.
An online MBA usually costs between $35,000 and $50,000. However, public universities tend to have lower costs than private schools. Some of the best online MBA programs private institutions offer can cost up to $130,000.
Asynchronous versus synchronous learning
Online programs typically offer asynchronous, synchronous, and a mix of both learning formats. Asynchronous learning allows students to access course materials and complete assignments on their schedule, providing maximum flexibility. Synchronous learning requires students to attend live online classes or discussions at specific times, offering more structure and real-time interaction with faculty and peers.
Residency requirements and in-person components
Many reputable online MBA programs require an on-campus immersion or residency as a graduation requirement, sometimes called an "I/R" or "blended" in-person component. These on-campus sessions provide opportunities for students to connect with their peers, faculty, and professionals, enhancing their educational experience. Some of the best online MBA programs offer international residencies and experiential learning components.
When choosing an online MBA program, consider the flexibility and structure that meets your needs.
Career services and networking opportunities
Career services and networking are critical aspects of top online MBA programs. They provide students with resources, coaching, and connections to advance their knowledge and careers. Though delivered remotely, online MBA career services offer robust support on par with on-campus programs.
Career coaching and resources
Reputable online MBAs provide personalized career coaching to help students explore options, develop career plans, optimize application materials, prepare for interviews, and more.
Resources include self-assessments, resume reviews, mock interviews, salary data, and job search strategies tailored to online students. Dedicated career advisors offer guidance through video conferencing, phone, email, and messaging.
Corporate recruitment
Many online MBA programs host virtual company presentations, corporate meetups, and recruiting events to connect students with top employers. Students can access job boards exclusive to the school's network, interact with recruiters, and participate in campus interviews remotely. Top companies specifically target online MBA talent for roles such as consulting, marketing, and finance.
Networking events and opportunities
Though remote, online MBA students can attend virtual alumni events, club meetings, conferences, and networking sessions to expand their network. Programs utilize Slack, LinkedIn, Facebook groups, and Zoom to enable connections. Student-led clubs and shared electives also facilitate networking among peers.
Return on investment and ROI rankings
Evaluating an online MBA program's return on investment (ROI) is crucial for prospective students. It helps them understand the potential benefits and financial gains from their investment in a graduate program.
Factors to consider when evaluating ROI
Several factors contribute to the ROI of an online MBA program, including tuition costs, post-graduation salary, and networking opportunities.
Tuition costs: Online MBA tuition costs range from $35,000 to $50,000 or more. Prospects must compare tuition costs with potential salary gains to determine the program's value.
Post-graduation salary: Students should research the median starting salary for graduates from different programs. This approach can help them narrow down programs by potential ROI.
Networking opportunities: A solid professional network can significantly impact the value of an MBA investment. The best online MBA programs offer networking events, alumni connections, and access to industry professionals. This exposure can lead to better job opportunities and career advancement.
Top ROI online MBA programs
Based on search results, some high-ROI online MBA programs include:
Meridian University: The MBA in Creative Enterprise is highly innovative, relevant in today's business world, and affordable. This program has an exceptional ROI for those looking for the latest in leadership, entrepreneurship, and social responsibility.
University of North Carolina–Chapel Hill (Kenan-Flagler): This program is known for its strong academic quality, flexible learning options, and excellent career support, making it a top choice for experienced professionals.
Indiana University–Bloomington (Kelley): The Kelley School of Business offers a highly ranked online program with a strong focus on experiential learning and career development.
Carnegie Mellon University: This online MBA program is recognized for its innovative curriculum, strong faculty, and extensive networking opportunities, providing a solid foundation for career growth.
Researching and comparing different programs can help you make an informed decision that aligns with your career goals and financial expectations.
Admission requirements and GMAT scores
When applying to online MBA programs, it is essential to understand the common admission requirements and expectations for GMAT/GRE scores. These requirements may vary across programs but typically include the following elements:
A bachelor's degree.
Official transcripts from all previous education institutions showcasing a competitive GPA.
Work experience.
Personal statements or essays may be required to demonstrate the applicant's motivation and goals for pursuing an MBA.
Most programs require letters of recommendation from professional or academic sources.
GMAT/GRE score expectations and waivers
GMAT or GRE scores are often required to pursue an online MBA degree. The average GMAT score varies, with some programs requiring 550 and others above 700. However, many programs waive standardized test scores for applicants with a certain number of years of professional experience, a high undergraduate GPA, or completion of a quantitative readiness course.
Researching each program's requirements and considering the possibility of waivers can help prospective students prepare a strong application focused on their target schools.
Financing and scholarships
MBA tuition can range from $35,000 to well over $100,000 for top-ranking business schools. Various financial aid options are available to help students finance their education.
GI Bill and corporate reimbursement
Some companies offer educational benefits such as tuition assistance, reimbursement, and third-party or sponsored billing. For example, Meridian University's degree programs are approved for the training of Veterans and other eligible persons under Title 38, U.S. Code for VA Education and Training Benefits.
Scholarships and grants for online programs
Numerous scholarships and grants are available for online MBA students, including merit-based and diversity scholarships. Some examples of general MBA scholarships include the Government Finance Officers Association (GFOA) Scholarships and the Society for Human Resource Management (SHRM) Foundation Scholarships.
Meridian University's scholarships and federally-funded loans
The Meridian Social Entrepreneurship Scholarship is a part of the university's Impact Scholarships. These scholarships represent the university's commitment to supporting graduates in taking transformative actions in fields such as business and leadership.
Meridian University is also approved by the U.S. Department of Education for participation in Federal Student Loan Programs, allowing students to borrow up to $20,500 for each academic year in direct unsubsidized loans.
Tips for choosing the right online MBA program
Prospective MBA candidates should consider the following tips when selecting a program:
Candidates should answer the question of whether they should get an MBA. Reflect on long-term career goals and desired outcomes from an MBA degree. Consider how the program will help achieve these objectives and support professional growth.
Research program reputation and accreditation. Chosen programs should be listed with the U.S. Department of Education and AACSB, ACBSP, IACBE, or WSCUC accredited. Accreditation is a quality indicator that demonstrates the program meets high academic standards. Include current rankings from reputable sources, alumni success, and industry connections in this research.
Evaluate program flexibility and support services. Consider the program's flexibility, such as part-time, full-time, or accelerated options, as well as synchronous and asynchronous learning formats. Additionally, assess support services available to online students, including career services, academic resources, and networking opportunities.
Tips for researching programs
For more detailed information, visit each school's website to gather information on program details, faculty, and student testimonials. Also, reach out to current students and alumni to gain insights into their experiences with the program.
Is an online MBA taken seriously?
Yes, online MBA programs and degrees are taken very seriously. Aspen University launched the first online MBA program in 1987 (yes, the internet did exist in the eighties!). Early programs were a mix of good, bad, and ugly, with many touting "e-MBAs" as education game-changers.
However, over the last two decades, online MBA programs have become some of the most credible degrees available through top-rated universities. Whether UNC Kenan-Flagler, UMich Ross, IU Bloomington Kelley, or UF Warrington, these schools of business offer online MBA curriculum and delivery that match their full-time on-campus programs. This mirroring allows students to earn an accredited and reputable degree that employers look for in the hiring process.
Is there value in an online MBA?
If you have done your research and have fully considered potential programs, including curriculum, faculty, accreditation, and delivery of an MBA program, then there is complete value in these graduate degrees. In many instances, it is easy to get pulled in by the marketing ploys of unaccredited programs offering quick degrees with no value. But if you choose a well-known and credible program, your new degree will reflect the work you put in to obtain it. Your current or potential employers will recognize this effort.
Conclusion
Choosing the right online MBA program is a significant investment in education and potential career advancement. There are numerous factors to consider when researching the best online MBA programs, including curriculum and specializations, program structure and flexibility, career services, return on investment, admission requirements, financing options, and more.
With the proliferation of online education, there are now many high-quality online MBA degree programs from reputable institutions across the country. Top programs provide academic rigor, career development resources, and valuable networks to help students succeed as business leaders. While online delivery offers flexibility, assessing each program's support systems, residency expectations, and overall fit is important.
Every prospective student has unique goals, budgets, and constraints. By thoroughly researching programs, weighing priorities, and understanding the key differences, it is possible to find a top online MBA program. The programs highlighted in this article represent some of the top-ranked and most innovative options, but new programs continue to emerge.
An online MBA can greatly advance business acumen, leadership abilities, and career trajectory. With careful self-reflection and research, students can decide on the best program for their aspirations. Investing time and money will pay dividends through expanded knowledge, skills, and connections to thrive in today's emerging global economy.
Meridian University's MBA in Creative Enterprise
Meridian University offers a pioneering MBA in Creative Enterprise that takes an integrative approach to business education. This innovative program prepares graduates to establish sustainable and generative business practices that drive individual success while benefiting society as a whole.
The MBA curriculum incorporates five key dimensions:
Whole person development
Whole systems understanding
Transformational leadership
Creative enterprise
Consciousness and wisdom traditions
The program's emphasis on creative enterprise is particularly well-suited to the emerging "transformation economy." This economy is characterized by rapid technological change, evolving social values, and a shift towards experiences over products. Creative enterprises must constantly innovate to meet changing consumer demands.
Meridian University's MBA curriculum develops the competencies for transformative innovation, regenerating the commons, and generative social entrepreneurship. Students learn to design integrated business models that leverage technological, social, and cultural innovations.
With its blend of essential business skills and forward-thinking approaches, Meridian University's MBA in Creative Enterprise empowers graduates to establish flourishing organizations aligned with their higher purpose. The program's innovative design produces entrepreneurial leaders ready to meet the opportunities and challenges of the twenty-first-century economy.
To learn more, speak with an Admissions Advisor or apply online today!
References: