We are going through a mental health crisis.
According to a report published by WHO, depression, and anxiety increased by 25% during the pandemic, bringing the number of people living with a mental disorder to approximately 1 billion people.
In the United States, more specifically, data from a survey conducted by The State of Mental Health in America has shown that, in 2019-2020, about 20,78% of adults experienced a mental illness, equivalent to over 50 million Americans.
Given this worrisome data, it's no wonder that the need for mental health professionals is increasing. Per the Bureau of Labour Statistics, employment for psychologists is expected to grow by 6% from 2021 to 2023.
The mental health crisis can be subdued with the help of a growing body of mental health professionals prepared to help people overcome their mental ailments. They can also develop innovative solutions through research-based insights that could address the mental health problem at a societal level.
If you want to embark on a journey to unravel the depths of the human mind and to gain the ability to support those who suffer greatly from mental disorders, this article is for you.
We will offer a step-by-step guide on how to become a psychologist and provide you with all you need to determine whether becoming a mental health professional is a good choice for you.
How to Become a Psychologist: A Step-by-Step Guide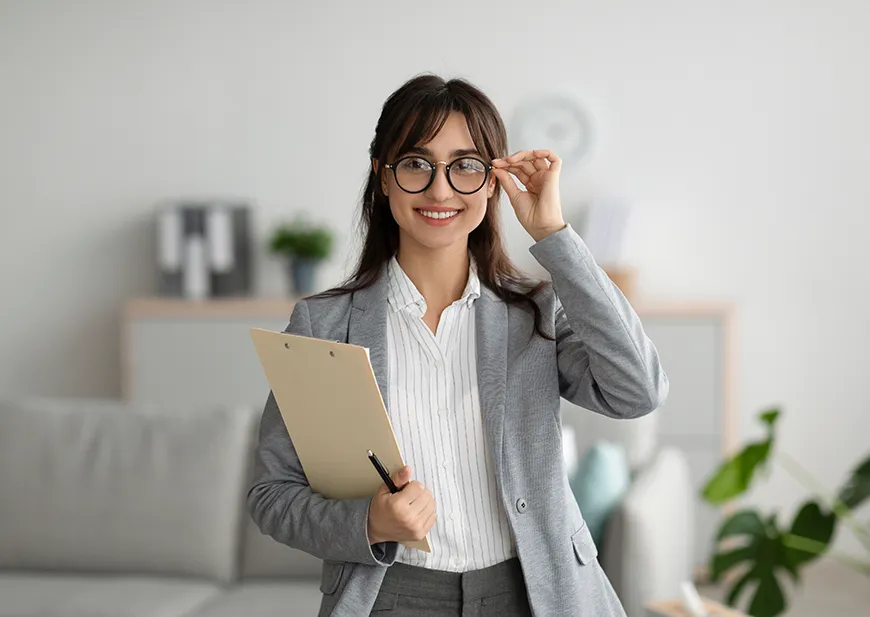 How do you start as a psychologist?
I.  Earn a Bachelor's Degree
The first step on the journey to becoming a psychologist is to earn a bachelor's degree. Although no specific undergraduate degree is required to become a clinical psychologist, completing a degree in psychology or a related field is recommended.
Taking courses that will prepare you to grasp the complexities of graduate-level studies is important during your undergraduate studies. These courses may include statistics and research methods, which are essential to understand the research behind various therapeutic frameworks such as Cognitive Behavioral Therapy.
Also fundamental for psychologists is coursework on Development Psychology, which helps students understand how our mind and body develop, the challenges we face, and the problems that could arise.
If you are eligible, you can help your university by participating in the various studies they conduct to see first-hand how scientific studies are created. You can also volunteer at a mental health organization in your area to gain practical knowledge.
II. Pursue a Graduate Degree in Psychology
The second step is to earn a graduate degree in psychology, which is required to become a licensed psychologist. There are several types of graduate degrees available in psychology, including:
Master of Arts (MA) or Master of Science (MS) in psychology
When choosing a graduate degree program, it is best to plan out one's career goals and research what graduate program fits best with them. If you are interested in becoming a clinical psychologist, it is best to pursue a PsyD, which typically takes 4-7 years to complete.
A clinical psychologist focuses mainly on diagnosing and treating mental illness, generally using talk therapy, and can't prescribe medications.  On the other hand, those fascinated by academics and research may find that a Ph.D. is a better choice.  Each institution will also offer various concentrations within each degree program.  Your chosen concentration will help ensure your coursework prepares you to achieve your unique career goals.
III. Gain Experience
The third step is to gain practical experience. Whether this is clinical experience or research experience, your choices will include internships, practicums, and research opportunities. These activities will provide you with practical skills and knowledge for working with patients or working as a researcher.
When selecting your path toward obtaining practical experience, it is essential to research and choose ones that align with your career interests and ambitions. If you plan to work with children, look for opportunities to work in pediatric psychology or child development. If you are interested in a specific type of therapy, such as Acceptance Commitment Therapy, you should look for practicums or internships that focus on that particular approach.
You can gain this practical experience while you pursue your graduate-level degree for a rich educational experience.
IV. Obtain Licensure
After you have completed your degree in psychology and gained practical experience, the fourth step is to obtain licensure to practice as a clinical psychologist.
Licensure requirements vary by state, but typically require the completion of an internship to pass the Examination for Professional Practice in Psychology (EPPP) and to meet ongoing education requirements.
For example, here is a list of the requirements for licensure as a clinical psychologist in California:
Earn a bachelor's degree and (optionally) a master's degree in psychology.
Earn a doctoral degree in psychology from an accredited institution.
Obtain two years (3,000 hours) of supervised experience.
Submit an application to the California Board of Psychology, a Supervision Agreement form, and a Verification of Experience form.
Be fingerprinted through the state's Live Scan service.
Pass the Examination for Professional Practice in Psychology (EPPP) and the California Psychology Law and Ethics Examination (CPLEE).
Complete the required coursework, if necessary.
Request your license from the Board.
Many states also require applicants for licensure to have graduated from an APA-accredited program in psychology. The American Psychology Association accreditation ensures that the program meets specific standards of quality and rigor in the education and training of future psychologists.
It is critical to research your state's licensure requirements to ensure you fulfill all the necessary qualifications.
V.  Build a Career in Psychology
After you've gathered all the building blocks to start your career in psychology, it's time for you to use your valuable skills.
Given your chosen graduate program, you will have several viable career paths. Whether you choose a clinical practice, research, counseling, or coaching, you must focus on providing your clients the highest value to build your professional reputation.
If, for instance, you choose to become a school psychologist, you will be able to work in public and private schools, where you will play a vital role in supporting students' mental health and well-being. As a school psychologist, you will work with students, teachers, and parents to create a positive learning environment that encourages healthy development.
The day-to-day responsibilities of a school psychologist include conducting psychological assessments, monitoring students' progress, promoting positive behavior, and providing individual and group counseling to students. You will also use your expertise to diagnose and provide therapy services to the students, helping them overcome a range of mental health challenges, such as anxiety and depression.
If you've chosen to pursue a career as an industrial-organizational psychologist, your focus will be on improving the performance and well-being of individuals and organizations within the workplace. Industrial-organizational psychologists work in a variety of settings, including private corporations, government agencies, and consulting firms.
Your expertise will be crucial in developing training programs, conducting employee assessments, and designing systems that increase employee well-being and job satisfaction.
Regardless of the career you will choose, to grow as a professional, you will need to continuously further your education and network and focus on providing and provide real value through your work.
How hard is it to be a psychologist?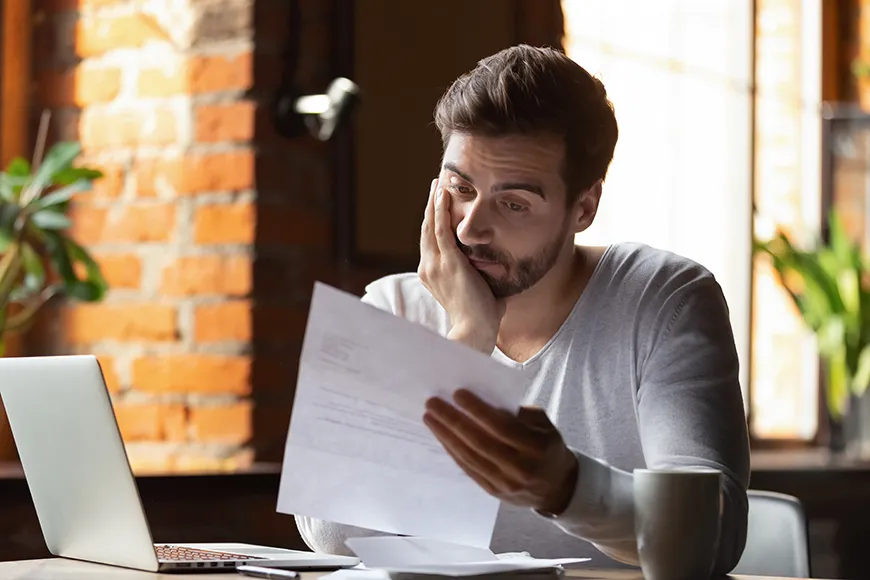 After seeing this long list of steps to become a psychologist, you might be worried about the difficulty of becoming one.
Your concerns are real, as psychologists must go through years of education, complete countless hours of practical experience, and pass licensing exams. Furthermore, if you want to become a clinical psychologist, you will also need a high level of empathy, active listening skills, and a strong sense of morality.
Psychologists can also experience compassion fatigue, which can lead to numbness related to your client's feelings. Many mental health workers also reported high rates of burnout (between 21 and 61%), even before the COVID-19 Pandemic.
Nevertheless, these factors should not deter you from pursuing a career as a psychologist.  Rather, the hope is that they will motivate you to put in the work to achieve such an impactful career. The fact that healthcare professionals become burnout shows a serious demand for psychologists, and you could play a vital part in providing support to those that need it.
If you are determined to pursue a career as a psychologist, you are curious about the mysteries of the psyche, and you want to help other people, no matter how hard becoming a psychologist might seem, you will be able to succeed.
Is psychology a good career?
Psychology can be a good career, depending on your interests, passions, and goals. In order to become a psychologist, you will need to earn a bachelor's degree, gain practical experience, go through graduate education and obtain a license.
It is not easy to become a psychologist, but it is a rewarding and well-paid profession. The average salary of a clinical psychologist is $86,040 per year (Payscale, February 2023).
Psychologists have many growth opportunities and are a vital part of the healing process for those suffering from mental disorders - whether through direct clinical work or scientific discoveries illuminating the mysteries of the human mind.
This is a developing field that gains more and more recognition each year. The mental crisis that is still ongoing can be curbed with the help of people like you who decide to support others in their journey toward healing.
If you are considering becoming a psychologist, consider checking out our Psychology Program Overview or email an Admission Advisor to learn more about our programs.