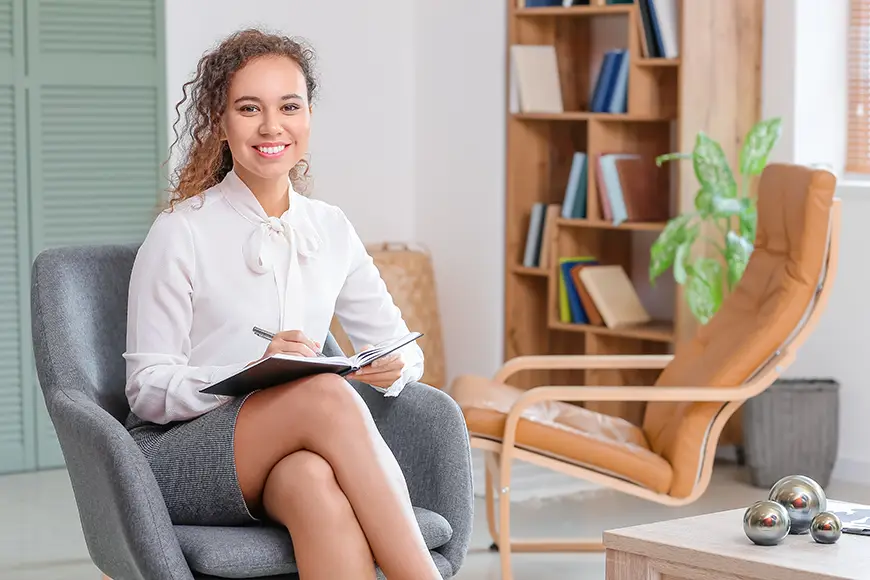 Understanding mental health and the professionals dedicated to this arena is central in today's complex society.
The term "psychologist" is frequently used within this landscape, yet its true meaning and scope often remain obscured.
Discovering what a psychologist is brings clarity and emphasizes the importance of acknowledging this role.
What is the best definition of a psychologist?
A psychologist is a professional trained and qualified to address emotional and behavioral issues. With advanced degrees in hand, often including a doctoral degree in clinical psychology or other specialized areas of the psychology field, psychologists delve into research, counseling, testing, and mental health diagnosis.
The American Psychological Association (APA, 2020a) offers a comprehensive psychologist definition, describing these professionals as those who "study cognitive, emotional, and social processes and behavior by observing, interpreting, and recording how individuals relate to one another and their environments." This characterization emphasizes the depth and breadth of a psychologist's role in the broader mental health realm.
What does a psychologist do?
Central to their vocation, psychologists engage in psychotherapy, providing assessments and treatments for diverse emotional challenges and devising strategies to combat them. For instance, a clinical psychologist may focus on diagnosing and addressing severe mental disorders, while a counseling psychologist might offer advice on emotional, social, or educational aspects.
Beyond therapeutic engagements, many psychologists are drawn to research,  exploring the countless facets of human behavior and cognition. They often contribute academically, molding future psychologists and providing essential business insights on employee well-being and behavior through organizational consultancy.
What is the difference between a psychologist and a psychiatrist?
Distinguishing between psychologists and psychiatrists often becomes a point of confusion. Both are integral to mental health care, but there are distinct differences in their training, methodologies, and areas of expertise.
A core difference is their educational trajectories and treatment approaches. Psychiatrists are medical doctors with a specialization in psychiatry. This medical background allows them to prescribe medication, a path typically unavailable to psychologists in the United States, barring specific certifications in certain states.
Another notable distinction lies in their treatment orientations. Psychologists lean towards therapeutic techniques to manage emotional and behavioral challenges. In contrast, psychiatrists often complement therapeutic modalities with medication, particularly for conditions believed to have a biochemical basis (APA, 2020b).
What is the difference between a psychologist and a therapist?
While both psychologists and therapists provide therapeutic services, nuances exist in their qualifications and approaches. "Therapist" is a more general term encompassing professionals trained in various mental health disciplines, not necessarily confined to a doctoral degree in psychology. A psychologist focused on therapy would often possess specialized training rooted in rigorous research.
In addition, the field of psychology houses numerous sub-specializations, while therapists might adopt a broader, more general approach. The primary objective remains to equip individuals with the tools and support needed to traverse life's multifaceted challenges.
The Importance of Psychologist-Focused Training and Specialization
The extensive training and education psychologists undergo cannot be underscored enough. This rigorous preparation equips them to handle complex emotional and behavioral issues, ensuring they offer evidence-based, effective interventions. Their deep immersion in psychology allows them to discern subtle nuances in behavior, cognition, and emotion.
Moreover, the multitude of specializations within psychology—from clinical psychology and depth psychology to coaching—enable these professionals to address a vast array of challenges, tailoring their approach to the specific needs of the individual.
Conclusion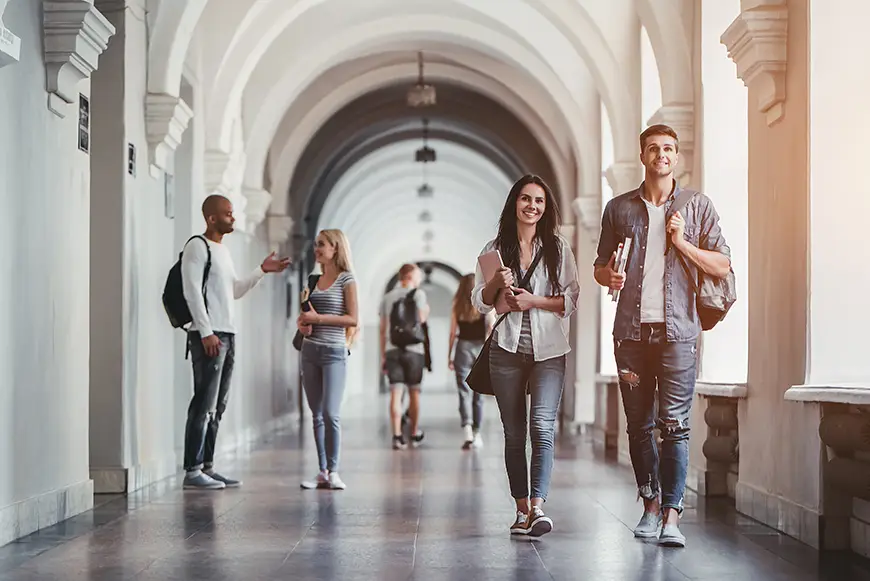 Understanding the psychologist's definition is of great importance for those seeking clarity in the areas of mental and emotional well-being. Differentiating psychologists from other mental health professionals empowers individuals to make knowledgeable decisions about their care.
Within the intricate layers of mental health services, from the research-driven approaches of clinical psychologists to the medicinal interventions of psychiatrists, each professional's role is unique and indispensable.
For those aspiring to delve deeper into the world of psychology, Meridian University offers a comprehensive Psychology Program tailored to address the ever-evolving needs of this field. By equipping oneself with this knowledge, individuals stand to enhance their well-being and contribute significantly to the broader community.
Start your journey by emailing an Admission Advisor to learn more about our programs.
References
American Psychological Association. (2020a). What is a psychologist? APA Dictionary of Psychology. https://dictionary.apa.org/psychologist
American Psychological Association. (2020b). Understanding psychotherapy and how it works. APA. https://www.apa.org/topics/psychotherapy/understanding